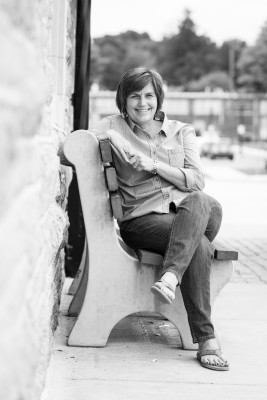 Welcome to Growing4Life! I am so glad you stopped by. I don't claim to be a biblical scholar or anything special. I just love the Lord and His Word and hope that this little blog will turn my readers towards Him and help them grow in their desire to know His Word.
My husband, Eric, and I were married in 1988, after meeting in college. I have spent much of the past twenty-five years dedicated to raising (and home-schooling) the four wonderful kids that God graciously entrusted to us. Along with parenting, we work together in our landscaping business, which Eric started in 1987. We are deeply committed to Jesus Christ and to each other.
In the last few years, I have found myself with a little bit of extra time on my hands, as my kids are growing into young adults and so I decided to start this blog in 2010.
Here are a few personal details about me–
I love to read. I especially love to read old classics that pull no punches about the Christian life. I also love to read missionary biographies. These, by far, have been the most challenging to my status quo Christianity. I also love to read books that teach me about history. I know that I will never be able to read all of the books I want to in my lifetime, but I keep chipping away at it, one book at a time. You will find a few of my favorite books here.
I love flowers and am so very thankful that God created these colorful symbols of life. I find their beauty inspiring, whether they are from my garden, a florist, or even on a painting. I enjoy photography (at a very amateur level) and especially love capturing shots of family, flowers, and the sky, which I find to be an amazing canvas of God's creativity almost every day. And I can't imagine life without music. Many evenings my family will find me at my beloved piano, making up my own tunes to relieve some of the feelings inside that just can't be expressed with words.
But my great love is writing. Using words to express thoughts has always been a great love of mine. And so this blog is the fruit of that love. I am dedicated to speaking the Truth of God's Word with love and grace. My prayer is that God will use this blog to encourage and challenge fellow believers,  just as I am often encouraged and challenged by so many of you.
Thanks for stopping by–