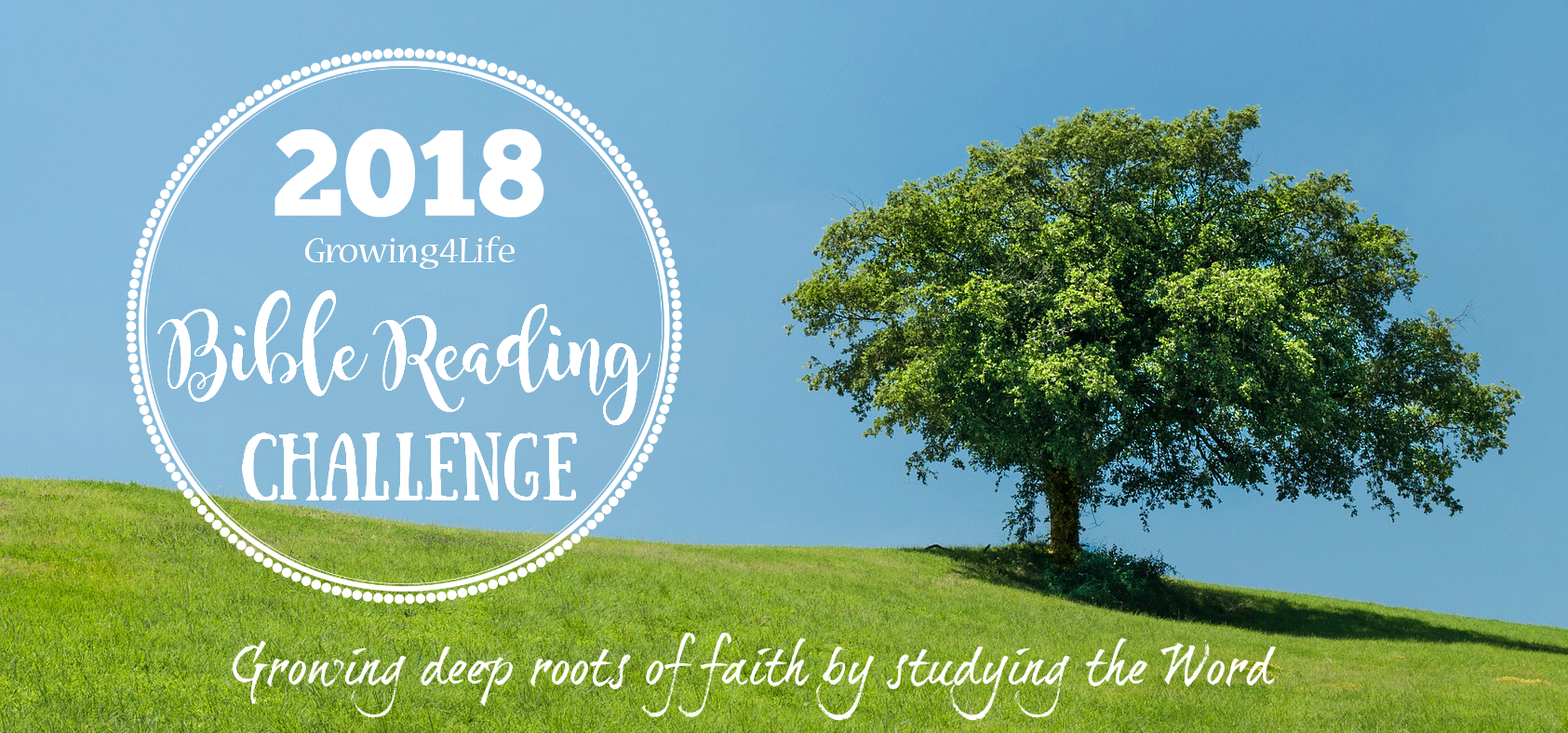 Are you ready to dig into the Word in 2018? If you are, then I have the perfect challenge for you! I hope you will join me as we continue our journey through the New Testament this year. If you didn't join me last year, no worries! This challenge can be joined at any time. We will start in Acts and continue through all the non-Pauline epistles and finish out the year with Revelation. Along with this, we will be reading Proverbs and Ecclesiastes.
Like last year, we will be reading each assigned passage five times. At the end of each week, we will be summarizing each chapter along with pulling out the promises and commands. This is a wonderful way to really dig into the Word, growing deep roots of faith.
I have created a closed Growing4Life Facebook group specifically for this year's challenge for those of you who would like some accountability. There I will provide reminders, encouragement, and biblical resources to accompany our assignments. Please click here if you would like to join us! It's a closed group so you will need to ask to join the group. To do this, click on the blue button right below the photo. Hope to see you there!
You will find a PDF with the reading assignments here–
2018 Growing4Life Bible Reading Challenge
Before you get started, I'd like to recommend two helpful posts that are especially applicable to Bible Study–
Conditions for Profitable Bible Study –This post includes valuable thoughts about scripture study by R.A. Torrey. I highly recommend reading this post before starting any plan of Bible study. I know you will find it most encouraging!
Beware this Bible Study Trap — If you find yourself frustrated as you read certain passages because they just do not seem to personally apply to you, then you will find this post a great reminder of why we study the Bible.
And here is one more thing I'd like to recommend before you read the book of Acts–
This resource was put together by my brother, Pastor Dean, on the transitional nature of the book of Acts. Much of what is taught in the Charismatic and Pentecostal movements are based on events that take place in the book of Acts. This document will help you understand why this is the wrong way to understand this book. It is a very helpful 3-page document that will help us understand this unique book.
I hope that you will join me in the 2018 Growing4Life Bible Reading Challenge. But, most of all, I hope that you will make 2018 the year you study the Word! Whether you choose to join me or do some other study of God's Word doesn't matter. What matters is that you are in the Bible, studying and growing deep roots of faith. The power for the Christian life is within the pages of the Word. This is how we know God. Don't let counterfeit experiences fool you into thinking you are close to God. Learn who God really is by studying the Word that He gave us.
I pray God's greatest blessing on you as you strive to know God and grow as a believer through the reading and studying of God's Holy Word in 2018!