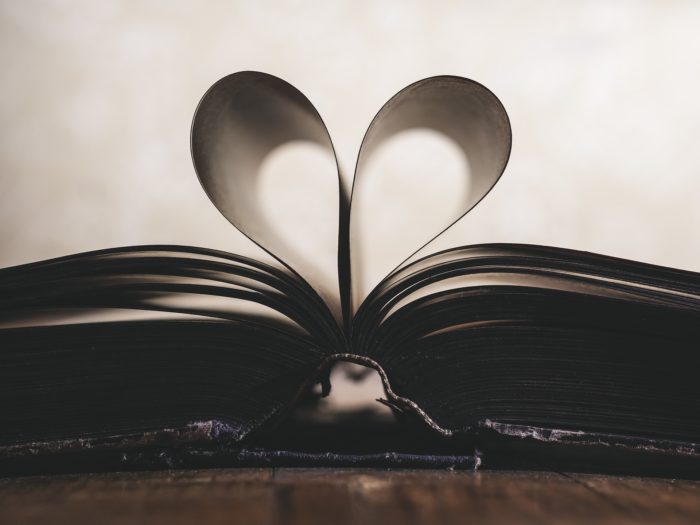 What is love? The word "love" is tossed about freely, without much regard to its true meaning. But as I was reading I Corinthians 13 this morning, making a careful list of all that describes love in this passage, it gave me pause. Somehow evaluating each of these words individually was way more convicting than simply reading through the familiar verses.
I wasn't actually planning on posting today, but as I wrote and pondered, I realized that perhaps some of you, too, would be challenged and convicted by these verses in a way you haven't been before.
Love is a big word, isn't it? And it has multiple definitions. But Paul gives us such a beautiful description of love in this chapter. Here is a breakdown of what love looks like in a Christian's life. Read and be challenged–
Love is patient.
Love is kind.
Love does not envy.
Love does not boast.
Love is not arrogant.
Love is not rude.
Love does not insist on its own way.
Love is not irritable.
Love is not resentful.
Love does not rejoice at wrongdoing.
Love rejoices in the truth.
Love bears all things.
Love believes all things.
Love hopes all things.
Love endures all things.
LOVE NEVER ENDS.
And then let's not forget this–
We can do all kinds of fabulous things for the Lord. We can speak marvelous, challenging words that encourage people to grow spiritually. We can play beautiful music that leads people in worship. We can even die for Christ. But if all of these things are done without love, they are nothing. They mean nothing. We gain nothing.
Think about that–ABSOLUTELY NOTHING!
Imagine with me for just a moment what would happen if all people who claim the name of Christ would put this list into practice. It would literally transform marriages! Heal families! Revolutionize churches! This is a powerful, powerful list.
Unfortunately, this will never happen. But we do have the ability, through the power of the Holy Spirit, to live these out in our own life. May we continue to strive to do this as we grow for life and seek to be like our Savior!
If I speak in the tongues of men and of angels, but have not love, I am a noisy gong or a clanging cymbal. 2 And if I have prophetic powers, and understand all mysteries and all knowledge, and if I have all faith, so as to remove mountains, but have not love, I am nothing. 3 If I give away all I have, and if I deliver up my body to be burned,[a] but have not love, I gain nothing. 4 Love is patient and kind; love does not envy or boast; it is not arrogant 5 or rude. It does not insist on its own way; it is not irritable or resentful;[b] 6 it does not rejoice at wrongdoing, but rejoices with the truth. 7 Love bears all things, believes all things, hopes all things, endures all things.8 Love never ends. As for prophecies, they will pass away; as for tongues, they will cease; as for knowledge, it will pass away. (I Corinthians 13:1-8)
Have a great day! And thanks for letting me stop by your in-box on this Wednesday morning! :)