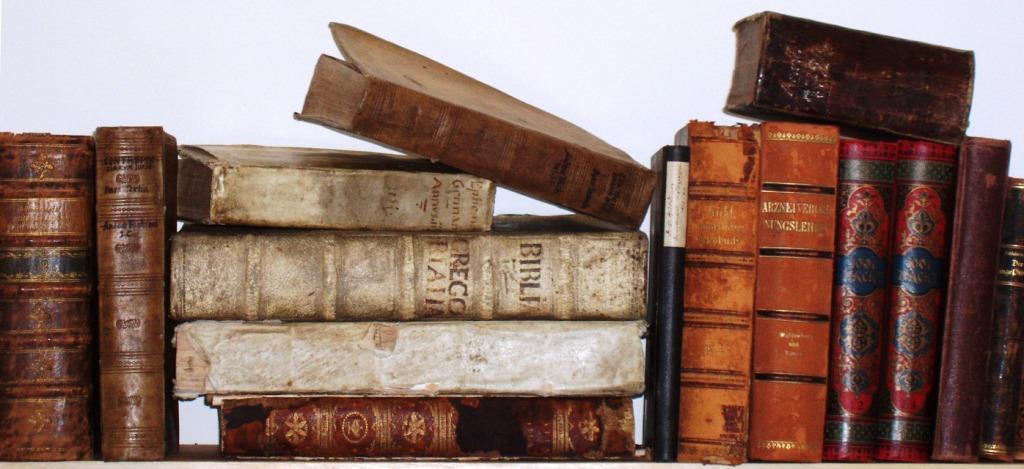 Listed below are some of my favorite books. I have linked them to their corresponding Amazon page for your convenience only. The books listed here have helped to shape me spiritually. In fact, if it is listed here, it has changed me. They are not listed in any particular order. Happy Reading!
The Light That Was Dark by Warren Smith
—This is the biography of a man who became very involved in the new age movement in the late 70s and 80s and how he came to know Christ. The shocking thing is that much of what he describes from his new age days sounds eerily similar to what is going on in the church today! This is well worth your time and will give you a much better perspective on what is going on in mainstream Christianity today.
Is That You, Lord? by Gary Gilley
–-I cannot recommend this book highly enough! In this day and age, where believers are obsessed with hearing "special messages" from God and "encouraging whispers" from Jesus, this book gives us a solid, biblical perspective on this new wave that is sweeping through the church. I encourage you–if you choose any book from this page–to start with this one!
Surprised by God by Faith Cook
–This is an excellent book about remarkable men and women whom God used. I think the thing that hit me most about this book was that so many of them were pulled from rebellious, wasteful life styles to be used by God in mighty ways. We must never give up on those we love–no matter how hopeless it seems!
Dispatches from the Front by Tim Keesee

–This is one of the best books I have read in a very long time. If you want strengthen your faith and bolster your courage for the persecution to come, then get a copy of this book. His true stories of how the gospel is changing people in the heart of hostile lands is encouraging, awe-inspiring, and faith-building. I couldn't recommend this higher.
Fool's Gold by John MacArthur
–Packed full of wisdom on how to discern in this confusing time of the church age. Very good principles that I have found quite helpful. It may go without saying, but I have a very high opinion of anything John MacArthur writes–he is humble, learned, absolutely dedicated to the Word of God, and has a long history of integrity.
Shepherding a Child's Heart by Tedd Tripp

–This is probably the one most important book I read regarding raising children. This book is a great help in raising godly kids and certainly gave us some good solid principles and thoughts to build upon. Highly recommend!
Golden Booklet of the True Christian Life by John Calvin
–This is just a small book that challenged me in my walk with Christ.  How does my Christian life look?  How should it look?  It is a very worthwhile and quick read.  I highly recommend it!
The Attributes of God by Arthur W. Pink
–Of all books I have ever read, I think this one was most helpful to me in understanding Who God is.  And let's be honest– unless we understand Who God is, we can't really understand salvation or the Christian life completely.  I wish every Christian would read this book.  
Discipline: The Glad Surrender by Elisabeth Elliot
–This book is about what self-discipline should look like in the life of a Christian.  It is very challenging.
George Muller: Delighted in God by Roger Steer
–How big is your God?  This biography was wonderful!  George Muller relied on God to meet the needs of "his" orphans and God did not disappoint!  Read this and be amazed at the way God meets needs.  Sometimes, here in America, we are so independent and without need, that we forget how big our God is.
Loving God With All Your Mind by Elizabeth George
–Most sin, if not all, begin in our minds.  We have a thought and instead of refusing it, we nurse it.  This book was so very challenging to me on so many different levels.  Do you struggle with worry?  With bitterness?  With discouragement?  If so, this is a great book for you.
Green Leaf in Drought by Isobel Kuhn
–I have never read a missionary book that has touched me more.  It is the story of a young couple who are in China just as the communist regime is taking over.  Due to the dynamics surrounding that takeover, they end up friendless in the middle of that vast country with no escape.  They have to rely on God for everything–food,  medical care, and their personal safety.  And God meets those needs.  It is an amazing story of a wonderful couple caught in the whirlwind of a major political change in a country hostile to Christianity.  It is my favorite missionary biography.
Soul-Depths and Soul-Heights by Octavius Winslow
–This book is a challenge and encouragement to all who find themselves in despair, discouragement, or in the midst of a trial.  It is a veritable treasure trove of scriptural encouragement and exhortation as we face painful circumstances.  
Alone with God by John MacArthur
–This is a wonderful, biblical book on prayer (they are getting so much harder to find!) which, using the Lord's Prayer, gives wonderful insight into the subject of prayer for believers. Highly recommend!