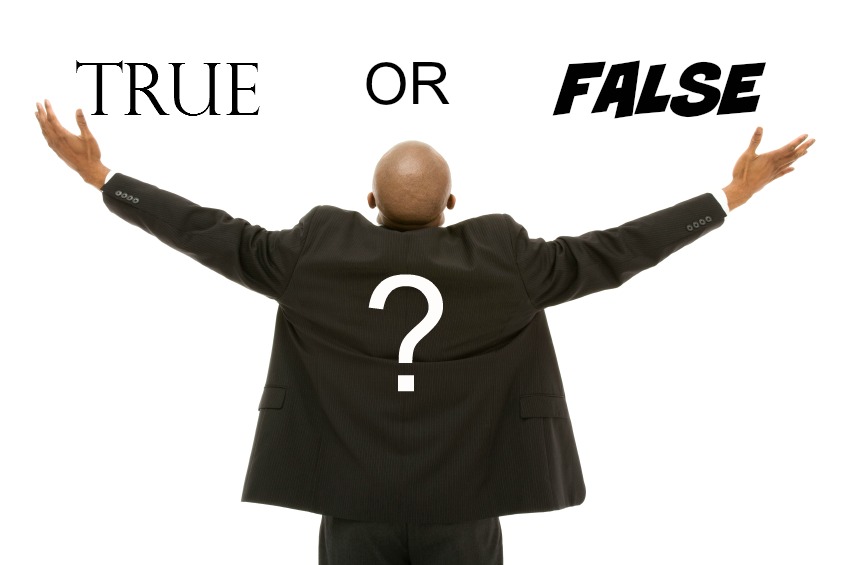 I sat in the audience, not quite believing my ears. As I looked around me, I could see women, eyes focused intently, soaking in every word the woman was speaking. Ann Voskamp, a well-known and much-beloved author and speaker, was speaking truth and lies so subtly and tightly intertwined together that I had a really difficult time nailing down just exactly what was wrong with what she was saying. Listening to her and trying to discern truth from error was like trying to wrap your fingers around jello. In other words, almost impossible.
But I knew something was seriously wrong.
Afterwards, I went home and did some research. What exactly was wrong came to light and I knew from that point on that she was not going to be an author I read. Ever. See here and here for more information.
Now, if you are an Ann Voskamp fan, I apologize. This post is not about her and I am certainly not going to judge her heart or her motive. And I know that she has lots of good things to say. But as my dad has often said: Are you going to eat a delicious brownie that contains 1% poison? I definitely choose not to, especially when it comes to the spiritual food I ingest.
So how do I know what is true and what is false? When one of my friends asked me this week how I personally discern between true and false authors, I thought that perhaps the steps I take to discern may be beneficial for some of you, as well, so I thought I'd share them this morning. Here are the tests I run for teachers that help me determine if they are someone I should be spending my God-given time and resources on reading or listening to–
1. Most importantly, by far, is their message. Does what they are saying go with the Bible 100% of the time? Especially concerning what God tells us in His Word about sin, repentance, Jesus, salvation, sanctification, and separation from the world. If they say something new and different that hasn't been taught for thousands of years, I stop to pause. God didn't suddenly give personal insight to an author or speaker that differs from His Word.
He also doesn't change His Word to match the culture, which is what so many preachers are claiming these days. God's Word has stood the test of time and if anyone is preaching differently, I consider them a false teacher.
As you look for reviews on questionable teachers, be sure they are reviews that are biblically based and not personal vendettas aimed at the person. There should always be a clear scriptural reason why they are considered a false teacher.
2. Do they claim to have personal revelation from God? This is almost always a red flag. I am not saying that the Holy Spirit doesn't press upon us and guide us, but what I am saying is if an author claims that he or she has had a personal message from Jesus (such as Sarah Evans does in Jesus Calling) I will not read them. This is a classic occultic practice and if you do any research at all, you will find that almost all occultic and new age books have been written with the help of a "spirit guide". This is no different.
Jesus is not giving special messages to certain persons. We have The Bible and that is all we need for a faithful walk with Him.
3. Who does the person cite and admire? This one is a little trickier. Sometimes well-meaning men and women will err in this area. But if I read that Catholic mystics or other blatantly false teachers and doctrines have shaped their ministry (such as is the case with Tony Campolo), my ears are immediately perked. We are changed by what we read. It is so important.
I remember the time a year or two ago when a pastor was checking out my blog. He told me the first page he went to was my Favorite Books page. He did a wise thing because you can tell an awful lot about a person by the books they read. And the authors they cite. And the preachers and speakers they promote.

4. Is the person and their message popular with the world? Most teachers of truth are not well-beloved by the world, because the message they bring is one of self-sacrifice and total submission to the Savior. It is not a message that the world wants to hear. I am always wary if their book has reached the best seller list.
And, more recently, I even look to see if the person or their message is popular in the church. Because of the post-modern state the church is in, this, too, is also often a big red flag.
5. If I am still unsure after items 1-4, I will see what I can find out about their personal lives. With a little research online, I can often find out some information about their lifestyle and life choices. I want to know if they are living godly lives. You have to do this very carefully, because any warped person can give a scathing "testimony" on some unknown blog. Check for legitimate sources and for multiple matching accounts of problems.
Many of these things I have listed here are only possible by, first and foremost, knowing God's Word and understanding who God is, as defined in scripture. We cannot properly discern if we spend no time in the Word. In fact, we are studying 2 Peter right now in Bible Study and chapter 2 describes false teachers. We are learning what to look for and how to discern through this study. I highly recommend Kay Arthur's inductive study of this book to get you started if you are serious about wanting to learn to discern.
I also believe that a good knowledge of general history and church history is also extremely helpful in discerning in these current times. For example, if you realize that many men and women were martyred at the hands of the Catholics during the reformation, you will understand why there is such a big problem trying to unify with this false system today. It helps to know what has happened in the past to discern the current times.
I also believe that a natural skepticism is necessary in this dangerous age we live in. The Christian bookstore is like a spiritual minefield these days and we need to shop for Christian books with that in mind. It is hard to get past the security and safety we used to feel in a Christian place (not only bookstores, but libraries of our churches and institutes of higher learning, as well) but, unfortunately, it has changed and we need to recognize this and be on guard even in places that are called "Christian".
It is not my wish to upset you this morning. I rarely name names on this blog but the bottom line is this: We are being fed a steady diet of unbiblical doctrine and it is slowly– but surely– changing the church. It is slowly–but surely– changing you and me.
It is so important that we stand up for what is right and true, according to God's Word and stop trying to make everybody happy — because it isn't going to happen. We have a responsibility for ourselves, and for our families, to know the difference between the true and the false. We live in perilous times, my friend, and it is critical that we learn to discern using God's Word (I John 4:1; Matthew 24:24; Matthew 10:16; 2 Corinthians 11:3-4; 2 Peter 2:1-3).
 If you have been challenged or helped by this post would you consider sharing it? Thank you!