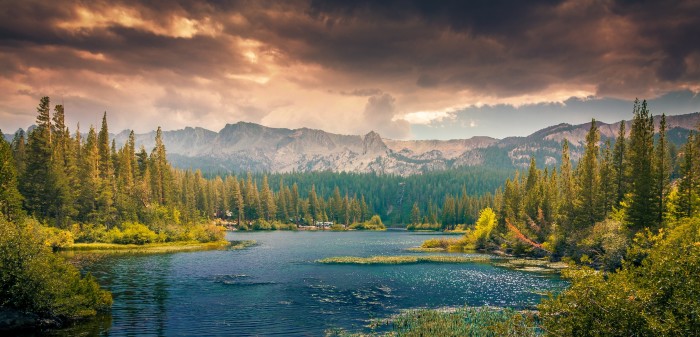 I have not really addressed the topic of creation on this blog before. Or at least I don't remember having done so. But as I have been reading through Jeremiah I have been struck by a few of the statements this prophet makes that absolutely discount evolution. I wonder– if you are still with me in our G4L Bible Reading Challenge— if you caught them, too?
Jeremiah 10:12  It is He who made the earth by his power, who established the world by his wisdom, and by his understanding stretched out the heavens.
Jeremiah 27:5  It is I who by my great power and my outstretched arm have made the earth, with the men and animals that are on the earth, and I give it to whomever it seems right to me.
When I read these verses, I am reminded once again that scripture unapologetically confirms that God is the powerful Creator– creating all that is in the world from absolutely nothing and doing so completely in six 24-hour days. For my theist evolutionist friends, I ask you: What power is shown by an outstretched arm that creates a tiny cell? That statement seems completely incongruous, does it not?
There are many passages in scripture that would also confirm a six-day creation–
Deuteronomy 4:32  For ask now of the days that are past, which were before you, since the day that God created man on the earth, and ask from one end of heaven to the other, whether such a great thing as this has ever happened or was ever heard of.
Colossians 1:16 For by him all things were created, in heaven and on earth, visible and invisible, whether thrones or dominions or rulers or authorities—all things were created through him and for him.
Psalm 148:3-6
Praise him, sun and moon,
    praise him, all you shining stars!
Praise him, you highest heavens,
    and you waters above the heavens!
Let them praise the name of the Lord!
    For he commanded and they were created.
And he established them forever and ever;
    he gave a decree, and it shall not pass away.
Mark 10:6 But from the beginning of creation, 'God made them male and female.'
These are just a few of the verses that confirm God's creation of the world. You can choose to believe it or you can choose to not believe it. But melting two totally opposing world views together is just not a logical possibility.
But why does our viewpoint on creation even matter? What is really the big deal?
I learned a really key point several years ago from Ken Ham, whom I was privileged to hear at a conference for homeschoolers. Many people haven't given this a lot of thought but it is critical to this argument of theistic creation. And that is the subject of death. If the world was only started by God and then left to develop on its own, as many Christians proclaim, then death would have entered the world before sin. Do you see how this changes everything? Millions of creatures would have had to die before Adam and Eve came upon the scene. And yet, we are taught all through scripture that death is the result of sin. If death came before sin, then what exactly is the punishment for sin? And if the gospel doesn't save us from death, then what does it save us from? I turn your attention to the following verses–
Romans 6:23 For the wages of sin is death, but the gift of God is eternal life in Christ Jesus our Lord.
James 1:15  Then, when desire has conceived, it gives birth to sin; and sin, when it is full-grown, brings forth death.
Romans 5:12 Therefore, just as through one man sin entered the world, and death through sin, and thus death spread to all men, because all sinned—
 I Corinthians 15:21 For since by man came death, by Man also came the resurrection of the dead.
These are verses from the New Testament confirming that death is a result of sin–that death came by man. Can you see how believing in any form of evolution systematically destroys the inerrancy of the Word of God? If death isn't the result of sin and the world's theory of evolution is correct, then not only do we need to conclude that the Genesis account is allegorical, but we also are forced to believe that the New Testament authors lied, therefore concluding that we can't trust any of  the Bible. Believing in theistic evolution doesn't only destroy Genesis, it destroys the whole Word of God!
I find it more than a little interesting that we Christians find ourselves caving so easily to the brainwashing of society. If you do any studying at all, you will realize that there is no possible way that such a vast and wonderful creation could have ever happened by chance. There is NO scientific evidence for an intricately designed organ developing from a simple cell. Not even one shred. And, in fact, do a quick google search of intelligent design and you will find that even many non-Christian scientists are coming to the conclusion that there must be a designer–although they will certainly not admit to God as Creator. In fact, some of them even suggest that aliens on another planet created the world here before they will admit that there is a God. (Romans 1:22)
Did you know that even Darwin himself admitted the implausibility of his theory? John MacArthur puts it this way–
"It was a hard sell.  Even Darwin had a hard time with it.  If you read anything of Darwin's you find he's continually filling all his writings with tremendous doubts.  For example, he says in the sixth chapter of his Origin of Species, "Long before having arrived at this part of my work, a crowd of difficulties will have occurred to the reader.  Some of them are so grave that to this day I can never reflect on them without being staggered."  In his chapter on instinct he conceded, "Such simple instincts as bees making a beehive could be sufficient to overthrow my whole theory."  And to think, he said, that the eye could evolve "by natural selection, seems, I freely confess, absurd in the highest possible degree."  In his chapter on imperfections in the geological record he complained that the complete lack of fossil intermediates in all geological records was perhaps, quote, "the most obvious and gravest objection which can be urged against my theory."  In other words, he was at least honest enough to admit that the thing didn't make any sense."**
So why this elaborate theory to remove God from the picture? A look at Darwin's life may help us gain at least a bit of understanding. Charles Darwin lost his precious daughter, Anne, to illness when she was only ten. She was the light of his life and he was absolutely crushed when she died.
Wikipedia says this about Anne Darwin—
According to biographers, she was a delightful child who brought much happiness to her parents. Eminent Darwin scholar E. Janet Browne writes of her:
"Anne was… the apple of her proud father's eye, his favourite child, he confessed to" [his friend and cousin William Darwin] Fox. "More than any of the other children she treated him with a spontaneous affection that touched him deeply; she liked to smooth his hair and pat his clothes into shape, and was by nature self-absorbedly neat and tidy, cutting out delicate bits of paper to put away in her workbox, threading ribbons, and sewing small things for her dolls and make-believe worlds."[1]
In 1849, Anne caught scarlet fever along with her two sisters,[2] and her health thereafter declined; some authorities believe that she suffered from tuberculosis. In vain pursuit of help from Gully's water cure, Charles Darwin took his daughter to the Worcestershirespa town, Great Malvern. She died in Montreal House on the Worcester Road, aged ten, and was buried in the Great Malvern Priory churchyard.
Annie's death was a terrible blow for her parents.[3] Charles wrote in a personal memoir "We have lost the joy of the household, and the solace of our old age…. Oh that she could now know how deeply, how tenderly we do still & and shall ever love her dear joyous face."[4]
Here was a man greatly distressed at the hand he had been dealt in life. Instead of shaking his fist at the Heavens and cursing God, he chose to write Him completely out of history. Perhaps that was an easier explanation for the tragic events of his life than believing in a God who would allow such a thing? I don't really know this, of course, having never met the man nor studied him at great length, but grief is a very powerful thing. And so it does make one consider the possibility.
I wonder if Darwin had any inkling that the ridiculous and illogical theory he concocted would become a giant, hard ball of snow, hurtling down the hill that is the world, destroying all in its path?
Even if the majority of the scientific community changed their viewpoint to intelligent design right now at this moment, the damage of Darwin's theory has been done. There is no going back. We have an entire country– or perhaps a whole world–who believe they are nothing more than a bunch of cells and that there are no moral absolutes. Ah, yes, enormous damage has been done. The God of the Bible has been effectively removed from the picture and man feels free to do whatever he wants without fear of consequences. The world will never be the same.
As believers, we need to continue to stand strong and firm on the Word of God. I leave you with this statement by John MacArthur–
And there are only two options when it comes to origins.  The two options are: there is a Creator God, or there is not. Those are the only two options. There either is a Creator God or there is not. If there is not, then everything is an impossible, implausible, irrational result of chance. And the equation that I gave you last week is "nobody times nothing equals everything." If on the other hand there is a creative intelligence, if there is a Creator God, then creation is understandable. It is possible, it is plausible, it is rational. And even the scientists who have left their mark on the scientific world, those who think honestly and make honest confessions about origins, will tell you that there must be a creative intelligence. Even Einstein said that.**
Be strong and courageous, my friends! Keep the Bible as the fixed and solid ground beneath your feet and you will stand firm. Let the scientific world sway you and you will become like the wind, shifting and lurching with every new "theory" that comes along.
**John MacArthur quotes are from his excellent series "The Battle for the Beginning", which I highly recommend and is available for download, free of charge.