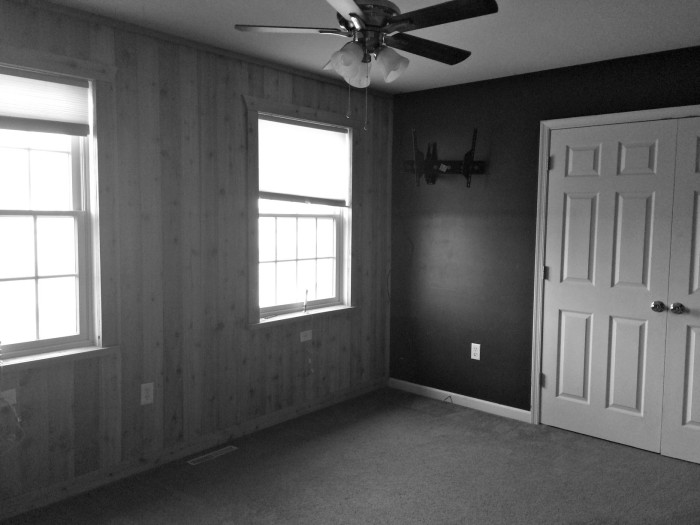 On Saturday, I finally worked up the courage to clean my son's room.
I knew it would be the very last time I would clean it for him. When he moved away, he had left a sundry of assorted items on the floor and on the shelves, along with a basketful of items that he said weren't his. That, along with a few other things, have sat in that empty room since he moved out in June.
I told myself that I was just too busy to get to it and had reminded myself that it wasn't really any hurry, but I knew full well why I was putting it off.
Cleaning that room was going to make me sad. And it was going to remind me that my life was never going to be the same again.
But Saturday was the day.
And so I gathered some garbage bags, the vacuum, and my courage, and opened the door.
As I glanced around the room, I could almost hear echoes of the past. A little boy's laughter. A sibling argument. A middle-schooler pesting a sister. A parent-teen discussion. It was all in the past. A loud, trying, crazy, happy, chaotic past.
I tried to find perspective as I cleaned the room. I thought of the possibilities and what I could do with the extra space. I eyed up the closet and contemplated filling up its shelves.
And, yet, somehow it just didn't seem right–this filling up of a space that had been–and would, in some ways, always be–our son's.
In the midst of my melancholy, I recognized the importance of pushing on and of finding the good in the now. Of seeing the possibilities and potential of this time in my life. Yes, life is changing but it's not all bad.
God is teaching me and drawing me to Himself in a deeper way right now, as I am able to spend more time in His Word. I cherish the relaxed time I have with my youngest child and husband. And I love spending time with all of my kids (this includes the wonderful kids that have joined our family).
And, so, as I cleaned the room, I was also trying to clear away the last vestiges of sad nostalgia that had taken up residence in my mind this past year as, one by one, I have watched my three oldest kids start their own lives. And I somehow grasp the importance of enjoying this moment. There is so much to take in and savor and to love about life right now. When we get hung up in yesterday–whether it be a good or a bad past–we miss so much.
Life keeps changing. Some changes are good and some are not. Some change we can control, but there is much we can't control.
But there is always one thing we can control: Our attitude. We can choose to dance and move in step with the change or we can choose not to. Growing sad or depressed won't keep change from happening, it will just make us miserable.
And so on Saturday when I finished that room, I was ready to join the dance of change. Oh, I know I will still have my moments of tears and sadness, but I am ready to intentionally grab hold of my new life with joy and expectation. I had prepared that room for new opportunities–just as I am becoming prepared for new opportunities.