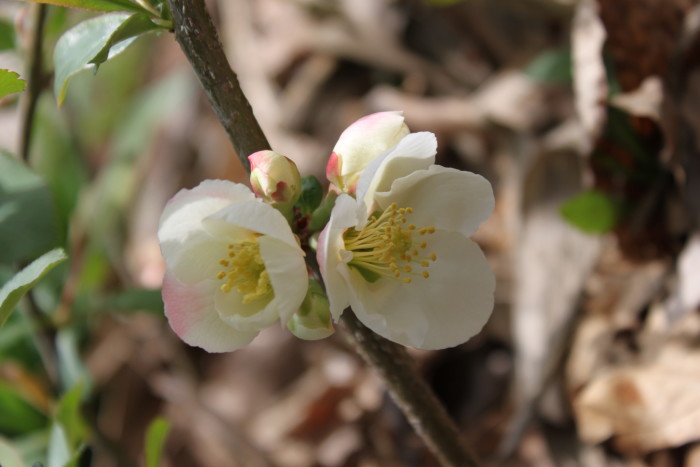 I absolutely love this time of year! To me, it symbolizes hope and new life. The plants that have been dormant underneath the surface of the earth make their tentative way up through the ground and come back to life. Trees and shrubs start to bud and then produce blossoms that take your breath away when you really stop to look at them. The landscape comes to life as greens and reds and yellows start replacing the drab browns that have been our background for the past several months.
As you may already know if you've been hanging around Growing4Life for a little while, I am a bit of an amateur photographer (actually, I don't think I would even use the term photographer–maybe just "picture-taker"). At any rate, I took my camera around my backyard a couple of times so far this spring and captured a few shots, reveling in the beauty of nature.
So I thought I'd share a few of my photos with you. Don't forget to spend a few moments observing the earth springing back to life in your own backyard.