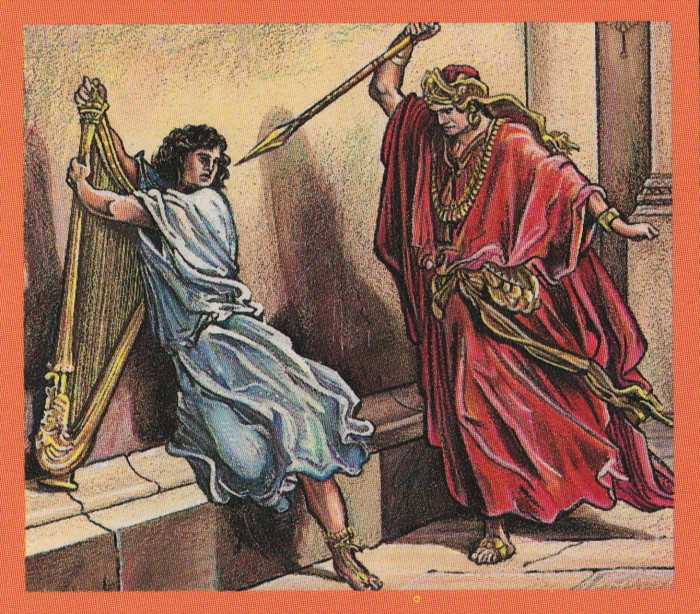 Sometimes things happen. Sometimes we can control them and sometimes we can't. I had a car accident a few years ago which led to someone being rather upset with me. The details are not necessary, but suffice it to say my few overtures to reach out and try to fix things were rejected.
And then came the early Sunday morning a few months ago when this woman and her son knocked on our door. He had destroyed a bit of our property while driving home that morning. They stood there nervous and scared.
My human nature –for a second– wanted to treat them like they had treated me when I had the accident that had damaged some of their property. But the love of Christ quickly took over and I recognized the opportunity to try to patch and repair our relationship with this family. We very intentionally chose to extend our compassion and forgiveness to this woman and her son.
I have not heard from them since. But wasn't it so ironic that God gave me the opportunity to show this particular family that Christians are truly different? I don't think this was an "accident" at all and I hope that we planted some seeds of love and forgiveness and maybe even a little curiosity about the things of God.
If you are still reading through the Bible with me, we are in midst of I Samuel, hearing stories of Saul's constant cat-and-mouse game with David.
Saul's jealousy (I Samuel 18:8) has driven him to seek out David with the intent to kill him for much of the last few chapters.
God places in David's hands the opportunity to kill Saul not once but twice! (I Samuel 24:4; I Samuel 26:12) And yet, David never even contemplates doing this for a second, even when his men are encouraging him to do so.
Have you ever really thought about this? My little story above was a minor, easy one in which to extend forgiveness– no one was trying to kill me and it was about some paltry "stuff". But David was being hunted with the intent to kill him. He was forced to live on the run in caves because of this man's jealousy. His whole life had been uprooted by this vendetta of Saul's. How easy it would have been to simply just end it. Right there in the cave. It seems like this would have been appropriate to do in the culture he was in.
And yet, he chose not to, but instead cut off a piece of robe or took some belongings of Saul's to prove that he had been there. He wanted to use these items as a means to a truce with Saul. But it never really worked.
In fact, in I Samuel 27:1 David acknowledges in his heart that he will eventually perish at the hand of Saul if he stays where he is and chooses to escape Israel completely, with the intention of waiting on God's timing for the entire situation.
Isn't this extremely hard to do sometimes? Even if we don't execute revenge on those who have humiliated or hurt us, we sure can concoct some schemes in our minds, can't we? We imagine those who have hurt us being shamed and humiliated in the same way we have been. We often watch and we wonder why they continue to live in peace and prosperity when their hearts seem so wicked.
And, yet, really–we should leave this completely in the hands of God, should we not? In fact, God speaks to this very thing in Romans 12, verse 17-21:
Repay no one evil for evil, but give thought to do what is honorable in the sight of all. 18 If possible, so far as it depends on you, live peaceably with all. 19 Beloved, never avenge yourselves, but leave it[i] to the wrath of God, for it is written, "Vengeance is mine, I will repay, says the Lord." 20 To the contrary, "if your enemy is hungry, feed him; if he is thirsty, give him something to drink; for by so doing you will heap burning coals on his head." 21 Do not be overcome by evil, but overcome evil with good.
And this is how we really shine as believers, isn't it? We can stand for truth, we can live generously, we can extend our efforts to aid the widow and the orphan, we can live our lives with discernment, eschewing wicked entertainment and living holy lives, but we really stand out when we love our enemies. Because this is beyond natural–in fact it is supernatural because it is only really possible to love our enemies through the working of the Holy Spirit in our hearts and lives.
Hurts abound. Family strife happens. Persecution occurs. Broken relationships haunt us.
But the command in scripture is clear–
We are to love and then let God take care of the rest.
Psalm 37 is such a great chapter to read if you happen to be struggling with this right now. In closing, I'd like to just share a small portion with you–
Rest in the Lord, and wait patiently for Him;
Do not fret because of him who prospers in his way,
Because of the man who brings wicked schemes to pass.
Cease from anger, and forsake wrath;
Do not fret—it only causes harm.
For evildoers shall be cut off;
But those who wait on the Lord,
They shall inherit the earth.