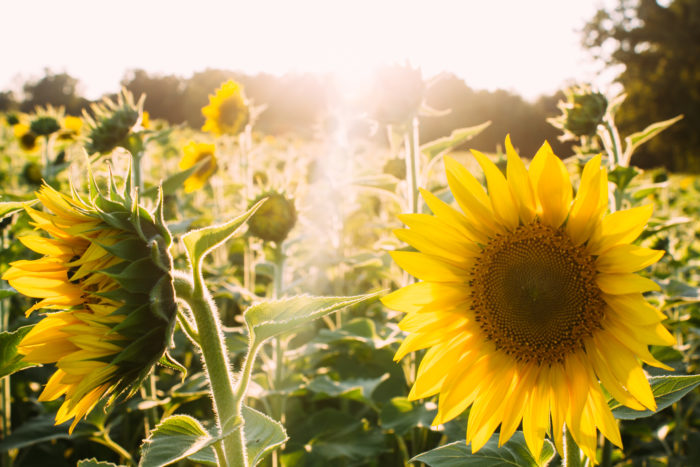 Where to begin. It's been a rough few weeks around here. On many different levels and in many different ways. I have felt completely uninspired and, honestly, pretty hypocritical as I wrote posts here. Most of you seemed to agree with me, if the response (or lack thereof) to recent posts was any indication.
At this point, I am saying to myself–What am I doing? Who do I think I am? I have no right to be writing. No right to be telling people how to live godly lives. Not while I still struggle so much myself.
It all started with a prayer. We were talking in our home about how so many people have blind spots. Areas of their life where they just can't see the truth about themselves. This was bothering me. And so I asked the Lord to show me any blind spots I have. He has been busy doing so ever since.
I didn't really realize it until, at one of my lowest points, it hit me. God was answering my prayer. And it wasn't pretty. And it was so painful. But my eyes were opened. And I saw myself as I really am.
Through all of this, God has been extending small–but infinitely encouraging–mercies to me. A kind word about the blog passed along through a mutual friend. A scripture passage that almost seems like it was written just for me. An excerpt from a book I am reading that challenges and encourages me just where I am at. A friend who is praying for me during this spiritually dry time.
And I am being reminded that even when we are chastised or going through trials, that God is there. He doesn't leave us to wallow in our pit of despair, but, oh so gently, meets us there and walks with us. He picks us up and gives us His strength.
Paul puts it this way–
Therefore I take pleasure in infirmities, in reproaches, in needs, in persecutions, in distresses, for Christ's sake. For when I am weak, then I am strong. (2 Corinthians 12:10)

While I can't really say I have gotten to the point of taking pleasure in these things, I can see the benefit of them. I can see how they mold me and shape me and sanctify me. I am starting to see how they force me to rely on Christ's strength instead of my own. And, most importantly, they humble me and fill me with awareness of just how weak and sinful I am. God's amazing grace and endless mercy become even more precious to me with each infirmity. With each reproach. With each need and persecution and distress.
And so it is so important to me that you realize I am just a person. I am not some perfect role model. I have so many areas which I still need to grow. In fact, the further along I get the more I realize this. I never want to appear arrogant or judgmental in any post. I only desire to point people to God and His Word. I want to glorify Him and Him alone. I want to point people to the Savior–Jesus–the only way we can be reconciled to God. I want to show that the Word of God is the only anchor we truly have in the storms of life. And I want to encourage Christians to shake the status quo Christianity that has become acceptable–and even expected– in the church today.
I do this as a weak and lowly sinner. As an imperfect vessel. And I do thank God for showing me my weaknesses so that His strength can shine through. So that I, too, can say "When I am weak, then I am strong."
If you are still reading Growing 4 Life posts, I thank you. I hope that you are encouraged to grow and to encourage those around you to shake the status quo Christianity. If you are struggling today, if God is showing you your weaknesses, I hope that you, too, will experience His small mercies and unending love.