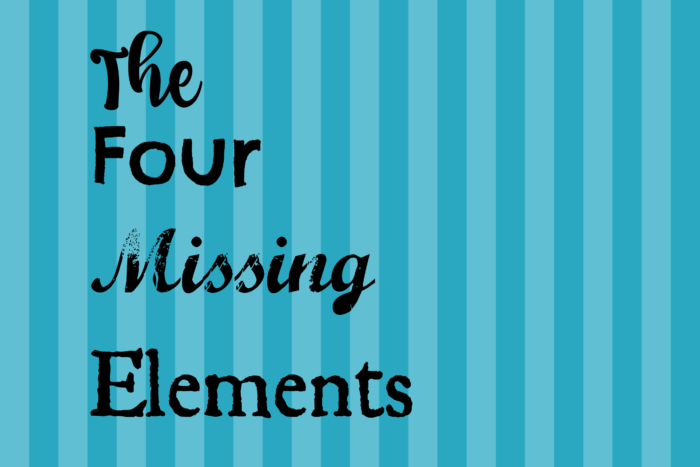 If reading about the lives and faith of those who have gone on before has taught me anything, it has most certainly taught me that there is nothing new under the sun. Satan has been working feverishly for thousands of years now to keep people off the path of true, biblical faith. And he has had great success.
One of the ways we see him currently working in the church today is through a false, mystical faith that relies on experience for the assurance of salvation. The only thing that matters in many churches or the lives of many "Christians" is that there has been some sort of spiritual experience that one can look to as the moment of salvation.
I thought this was a new thing. But in reading the biography of Jonathan Edwards by Iain Murray, I see that this trick has been around for many, many years. This biography has required great thought and effort to read (I am still working on it!), but I am learning so much.
If you don't mind, I am going to just give a really brief paragraph of history before moving on to what Edwards had to say about experiential faith. (If you aren't interested in the history part of it, feel free to skip the following paragraph.)
From the mid 1730s to about 1743, there came a revival to America which was called the "Great Awakening". You may have heard about it. George Whitfield and Jonathan Edwards were both a big part of this exciting time in America. About halfway through the revival, Edwards noticed that the revival was taking on a distinctly emotional leaning. People were much more wrapped up in their experiences than they were in living for Christ. This led Edwards to write A Treatise Concerning Religious Affections, a book that is still in print today. This is Edwards' first paragraph, explaining the reason he is writing this particular book–
There is no question whatsoever, that is of greater importance to mankind, and that it more concerns every individual person to be well resolved in, than this: What are the distinguishing qualifications of those that are in favor with God, and entitled to his eternal rewards? Or, which comes to the same thing, What is the nature of true religion? And wherein do lie the distinguishing notes of that virtue and holiness that is acceptable in the sight of God? But though it be of such importance, and though we have clear and abundant light in the word of God to direct us in this matter, yet there is no one point, wherein professing Christians do more differ one from another. It would be endless to reckon up the variety of opinions in this point, that divide the Christian world; making manifest the truth of that declaration of our Savior, "Strait is the gate and narrow is the way, that leads to life, and few there be that find it." The consideration of these things has long engaged me to attend to this matter, with the utmost diligence and care, and exactness of search and inquiry, that I have been capable of. It is a subject on which my mind has been peculiarly intent, ever since I first entered on the study of divinity. But as to the success of my inquiries it must be left to the judgment of the reader of the following treatise.
I have not read the Treatise of Religious Affections (at least not yet) but Murray shares portions from this book and other writings of Edwards that I have found most helpful in establishing what the Bible teaches about the assurance of salvation. Edwards felt it necessary to respond to the problem of experience-based (and false) faith that had grown like a giant tare in the midst of the true revival. I was most astonished to find this problem to be a very old one. And I am most grateful to Jonathan Edwards for expounding biblically on this very hot and current topic of today.
Jonathan Edwards uses this illustration, that seems so very applicable–
It is with professors of religion, especially such as become so in a time of outpouring of the Spirit of God, as it is with blossoms in the spring; there are vast numbers of them upon the trees, which all look fair and promising; but yet many of them never come to anything….It is the mature fruit which comes afterwards, and not the beautiful colors and smell of the blossoms that we must judge by.*
So, how do we know if we ourselves and those we love are practicing true and saving faith? What are the distinguishing marks of a true believer? How do we have genuine assurance of our salvation? This is no small question, as we all long to be right with God and spend eternity in heaven.
Someone I know recently had a conversation with a co-worker about where she would go when she dies. She stated that she was sure she was going to heaven because she was a good person. When pressed a bit, it was made clear that this woman wasn't basing her belief on anything but her own desire to be in a good place when she dies. But beliefs do not save us. And, while I most certainly recognize that this will step on some toes, I also recognize the importance of getting a message of biblical salvation out to as many people as will hear it! Eternal life and damnation hang in the balance. How important that we know what the Bible says about these things.
Edwards, in response to this mystical, experiential religion and the aftermath of the revival, gives four missing elements in the lives of those who have no true grace. In other words, those who have had an experience but aren't truly saved. (Keep in mind, that Edwards is assuming the reader's high view of scripture. His readers–and even the general population–would have generally viewed the Bible as the true, inerrant, and complete Word of God and the basis for all morality. This is definitely missing from our current culture.)
1. Humility is missing. I have been thinking of this one now for a good, long while. We cannot even come to know true salvation without humility. How can we ever see ourselves as the sinners we are without it? Pride is a most dangerous and deadly sin.
2. An abiding sense of sin is missing. 'True saints are spoken of in Scripture not only as those that have mourned for sin, but as those that do mourn, whose manner it is still to mourn (Matthew 5:4)' Repentance and confession are not once and done, but a continual part of a true believer's life.
3. Reverential fear is missing. Yes, God is our friend, but He is also the most holy, omnipotent God. He is not to be treated casually, as we are so wont to do in this current casual culture. Being too familiar with God means that we don't truly understand who He really is.
4. True balance is missing. Edwards explains balance in this way: "The real Christian, enjoying assurance of salvation, has 'holy boldness' but he also 'has less of self-confidence and more modesty…He is less apt that others to be shaken in the faith, but more apt than others to be moved with solemn warnings, and with God's frowns, and with the calamities of others. He has the firmest comfort but the softest heart. Richer than others, he is the poorest of all in spirit: the tallest and strongest saint, but the least and tenderest child among them." *
Murray wraps Edwards' helpful work up in one sentence: "Edwards basic and recurring theme is straight forward enough. The love and the pursuit of holiness is the enduring mark of the true Christian."
Of course, as always, let me clarify something of great importance: True believers may be weak in one of these areas or growing in them, so lacking one or two of these elements does not mean a lack of salvation. However, I would add that if all four are missing it is a very ominous sign. I would also add that if the first one is missing it is also a rather ominous sign. There is really no way to be truly saved without the humble admission of sin and guilt.
Edwards talks about baby Christians in this manner: While the experience of a young Christian may be like a confused chaos, he will follow holiness, and true religious affections differ from false affections in that the true are always related to holiness.*
He also goes on to say this about the differences between true and false faith–
Individuals, once confident that they are converted, have no more earnest longings after light and grace….they live upon their first work, or some high experiences that are past, and there is an end to their crying and striving after God and grace. But the holy principles that actuate a true saint have a far more powerful influence to stir him up to earnestness in seeking God and holiness…The Scriptures everywhere represent the seeking, striving, and labor of a Christian, as being chiefly after his conversion, and his conversion as being but the beginning of his work. And almost all that is said in the New Testament, of men's watching, giving earnest heed to themselves, running the race that is set before them, striving and agonizing, wrestling not with flesh and blood but principalities and powers, fighting, putting on the whole armour of God, and standing, pressing forward, reaching forth, continuing instant in prayer, crying to God day and night; I say, almost all that is said in the New Testament of these things, is spoken of and directed to the saints. Where these things are applied to sinners' seeking conversion once, they are spoken of the saints' prosecution of the great business of their high calling ten times.*
True Christianity is a beautiful thing. The Gospel message not only saves us, it transforms us. The counterfeit that we see today–embodied by men and women following after their own worldly lusts and dreams, claiming Christ all the while, is not true Christianity. And while I would never, ever judge an individual's salvation (who am I to know a person's heart or where they are at with God?) these thoughts by Edwards do give us a litmus test by which to judge church movements and revivals and the current church age. They also cause us to be more earnest in prayer for the spiritual growth (or perhaps even conversion) of those who are not manifesting the elements of true faith. And, finally, the words of Jonathan Edwards should cause us to examine our own lives, in search of these elements of true, biblical faith.
Please NOTE: One of my greatest fears in writing a post such as this one is misrepresenting an author. I have not read all of Edwards works and I am only becoming acquainted with the Great Awakening and the dynamics surrounding it. If you have anything helpful to add or have any corrections to the information I have given, it will be most welcome. I generally stay away from this type of post, but felt this topic to be of particular importance and relevance to the current church culture we live in.
*This quote and all following come from Banner of Truth Trust's The Religious Affections, Select Works of Jonathan Edwards.  This organization has done a wonderful job in bringing the works and biographies of great men and women of the faith back into print.