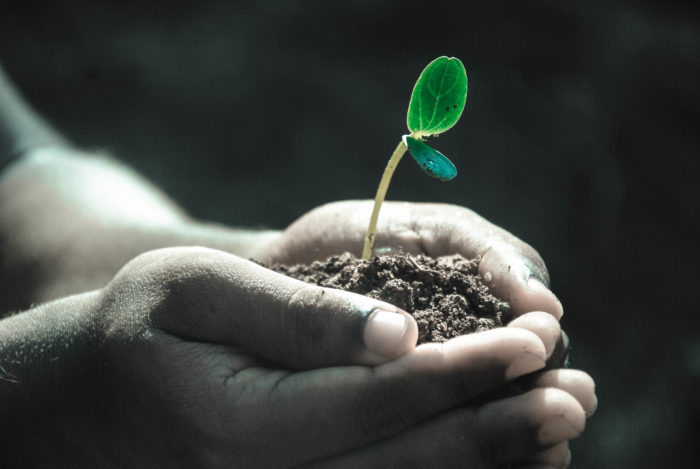 So often those of us who are passionate about the truth can be abrasive. We don't mean to be. We don't want to be. But we are just so thrilled to know the truth, we are sure the person we are talking to will be thrilled, too! When they aren't thrilled–or worse yet, take the opposing viewpoint– we can grow frustrated, angry, and defensive. I hope to show you why this is never a good idea as we look at four different types of people with whom we may have the opportunity to share the truth of God's Word.
But before we talk about that, this may be a good time to share that I have learned, after so many long years, just how important it is to not get so worked up about things that aren't biblical issues. Oh, how I wish I would have learned this sooner!! (I could add a few more exclamation points here!) Those of you who knew me in my teens and twenties will attest to this. I used to argue over so many stupid things. My pride demanded that I prove I was right. How many bridges did I burn? How many walls did I build? My cheeks grow warm thinking about this. Thankfully, life has proved to me over and over again how often I get things wrong. Humbled, I have also learned that grace, love, and kindness are far more important than being right when it comes to issues that are not of biblical importance.
And the beauty of this is that if we are kind and loving and uncritical in our disagreements over inconsequential things, we will be given much more credence when we have something to say regarding God's Word. Instead of having been branded as an unreasonable, harsh, and difficult person who builds walls, we have a reputation of one who is reasonable, humble, and kind, thereby opening the door to plant seeds.
Okay, so back to the list. As believers, we will have the opportunity to share God's Truth with four types of people at one time or another. Here are a few thoughts on how a defensive, angry spirit will affect not only our relationship with them, but quite possibly their relationship with the Lord–
1. Fellow brothers and sisters in Christ. Some of these will agree with us, but many won't. It is important to never let side issues become major issues. Molehills often become mountains in these discussions. And this is how walls are built between people and churches are split. Now, it takes wisdom to discern if an issue is a molehill or a mountain, does it not? And this is where it can get a bit tricky. There are definitely many issues that qualify as mountains in the church these days. But how do we know what they are? The only way to do this wisely is to be reading and studying the inspired, inerrant Word of God and to be in sincere and biblical prayer, humbly asking God for insight. So many of us are still relying on childhood knowledge of God, spending very little time in the Word, and spouting off opinions and ideas that are ours–not God's. This is a surefire recipe for division and disaster. And if we have determined that the issue is a mountain, let us remember in our attempts to speak truth that even this does not give us license for an unkind, angry spirit.
2. Baby Christians who are immature in spiritual things. Frustration or irritation in a conversation with a baby Christian can really yield some bad fruit. Many of them have not reached a place of humility nor have yet developed an interest in the deep things of God. If we come across as prideful and arrogant, we can quickly turn into their enemy instead of an encouragement. Instead of being an example of someone they should want to be like as they mature in Christ, we become an example of someone they don't want to be like! This is not rare–and all because we leave love and grace out of our conversations so often.
3. People who are just starting to think seriously about God. He is drawing them and beginning a work in their hearts (John 6:44). Displaying a defensive and angry spirit is never a good thing but it can wield a deathblow to the heart that is questioning and has just started to open up towards God and the truth of His Word.
4. The unsaved who are antagonistic. These are perhaps the most frustrating for us. They think they know all the answers and have no interest in listening to our viewpoint. But a wrong response in these situations can mean the difference between light and darkness for a soul. This is for two reasons: First, I remember hearing a man give his testimony of how he came to Christ and he shared that this is just how he acted when he had a discussion with a despised Christian. So, the bottom line is that we don't know who will or who will not come to Christ. We should never write someone off! And, second, is because people are always watching us. If we claim to be a Christian, they are watching to see if we actually act like one. When we get upset and defensive in the office or on the soccer sidelines as we discuss an issue with someone, they say "Aha! I knew it! I knew he (or she) was one of those legalistic, holier-than-thou types!" And a door closes. Maybe forever.
With each of these four groups of people we have the opportunity to plant seeds or build walls. We can say something with loving grace and kindness or we can say it with a harsh spirit. We can open doors or we can close doors. We must never compromise truth, but oh, how important that our resistance to compromise be accompanied by a warm and loving spirit!
God is the One who moves and works in hearts. The Holy Spirit opens eyes and God's Word is powerful! We only need present the Truth. It is not our job to prove anything. We can walk away from a disagreement still as friends with the person with whom we disagree, confident that God is the One who works!
So I guess this is the question: Are we planting seeds with our words and attitudes or are we building walls? It has to be one or the other, as there is no in-between. Think about the last argument or disagreement you had with someone and ask yourselves these questions:
Was I unkind and brusque?
Did I need to prove I was right?
Did I raise my voice?
If the answers to these questions is yes, get on your knees and ask God to help you. He is faithful and it is never too late to change.
I Corinthians 13:1-8 Though I speak with the tongues of men and of angels, but have not love, I have become sounding brass or a clanging cymbal. 2 And though I have the gift of prophecy, and understand all mysteries and all knowledge, and though I have all faith, so that I could remove mountains, but have not love, I am nothing. 3 And though I bestow all my goods to feed the poor, and though I give my body to be burned,[a] but have not love, it profits me nothing.
Love suffers long and is kind; love does not envy; love does not parade itself, is not puffed up; 5 does not behave rudely, does not seek its own, is not provoked, thinks no evil; 6 does not rejoice in iniquity, but rejoices in the truth; 7 bears all things, believes all things, hopes all things, endures all things.
Colossians 3:12-15 Therefore, as the elect of God, holy and beloved, put on tender mercies, kindness, humility, meekness, longsuffering; 13 bearing with one another, and forgiving one another, if anyone has a complaint against another; even as Christ forgave you, so you also must do. 14 But above all these things put on love, which is the bond of perfection. 15 And let the peace of God rule in your hearts, to which also you were called in one body; and be thankful.