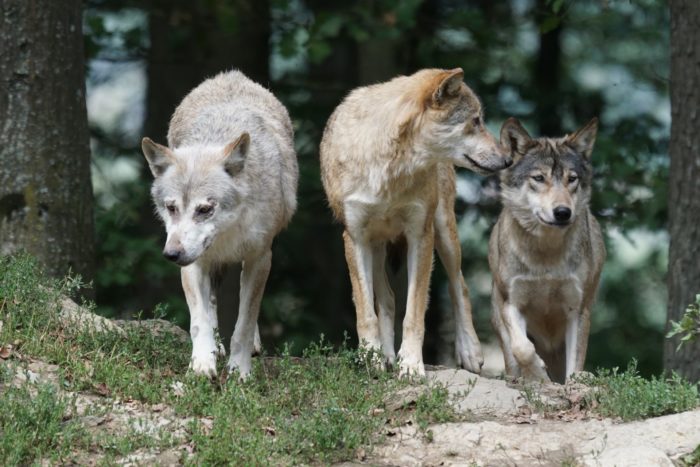 There are many things that make me shake my head in this world. One of them is movie stars who play parts in ungodly movies (that no Christian should watch much less be a part of) and then point to Jesus when they win an award. Another is athletes who point to God after a good play, when their lifestyle of bedding women, gambling, and other sinful activity is well-known. Musicians do this, too–singing about God with one breath and then singing about adultery or hatred or drinking with the next.
But what really makes me shake my head are the Christians who make these claims: "Oh, so-and-so is a Christian! Did you see them point to Jesus? Did you hear them sing that song about God?"
We do realize, don't we, that people do things for a variety of reasons? They may be pointing to God to please their grandmother. Or perhaps they have a Christian fan base that will help them achieve their purposes. They could possibly be a tiny baby Christian that has a lot of growing to do. But, either way, they shouldn't be idolized as someone to follow and be like with their worldly ways and sinful lifestyles.
One thing these famous people do is make it pretty easy to discern if they are a godly role model. With Facebook and Instagram it isn't hard to see if famous people are living for the Lord or living for themselves. I am not on Instagram much at all, so it was my daughter who told me she goes there to see what kind of life a person lives if they call themselves a Christian. It is very, very telling.
But far more difficult to discern are the wolves. As you already know, I am reading through the Gospels. Something in Matthew 26 and John 13 caught my eye. It's also recorded in Luke 22 and Mark 14. All four gospels record this incident. Jesus is in the upper room. He is soon going to sacrifice His life for the sins of mankind. And He knows that He will be betrayed by one of the men in that room. And He knows which one. Here is how it is recorded in John 13:21-22 —
When Jesus had said these things, He was troubled in spirit, and testified and said, "Most assuredly, I say to you, one of you will betray Me." 22 Then the disciples looked at one another, perplexed about whom He spoke.
The disciples didn't know which one of them it was!
They. Didn't. Know.
Think about that for a moment. Judas had walked all over Israel with them. He had served and ministered alongside them for three years. He had cast out demons and healed the sick in the name of Christ (Matthew 10:1). The whole time he had put on one amazing act and no one suspected that he may be a wolf.
Wolves are like that.
So what are we to learn from this? That we should never trust anyone?
No, of course not! But we can and should learn that not everyone who says they are a Christian is one. And not everyone who acts like they are a Christian is one. We should never idolize anyone. We should never allow a fallible person to be the foundation of our spiritual growth. Our foundation should be in Jesus. Only in perfect, holy Jesus.
On Christ the solid rock I stand, all other ground is sinking sand!
The other thing I think we can learn from this is to keep our eyes wide open, discerning at all times. Deception is rampant and we can't afford to rest. 2 Corinthians 11 shows us why–
For such are false apostles, deceitful workers, transforming themselves into apostles of Christ. 14 And no wonder! For Satan himself transforms himself into an angel of light. 15 Therefore it is no great thing if his ministers also transform themselves into ministers of righteousness, whose end will be according to their works.
Wolves look like Angels of Light! How important that we remember this!
So what do we do? How do we know?
God's Word is the answer. It is there that we find the insight and wisdom we need in this age. 2 Timothy 3:13-17 puts it this way–
But evil men and impostors will grow worse and worse, deceiving and being deceived. 14 But you must continue in the things which you have learned and been assured of, knowing from whom you have learned them, 15 and that from childhood you have known the Holy Scriptures, which are able to make you wise for salvation through faith which is in Christ Jesus.
16 All Scripture is given by inspiration of God, and is profitable for doctrine, for reproof, for correction, for instruction in righteousness, 17 that the man of God may be complete, thoroughly equipped for every good work.
If Judas could fool the men he worked with every day, how easy it must be for those in Christian ministry to fool us today. The only way we can discern–whether it be a famous preacher's sermon, a popular book written by a famous author, or our own Sunday School teacher's lesson– is if we read and study the Word of God and know it. And know it well.
Biblical illiteracy is probably the main reason the Church finds herself in such a state of apostasy today. Somewhere along the line our focus changed from the Bible to programs and entertainment. Oh, the tragedy!
But you and I can make sure we keep the focus on the Word. We can't change the Church but we can make a difference in our own lives and the lives of our families. And by doing this, we may go on to make a positive difference in our local churches and communities.
I don't know if there will a huge revival before my time on earth is done but I do know that we can make an eternal difference. And that difference starts with the Word of God.
Wolves may abound but they are no match for true disciples of Christ!