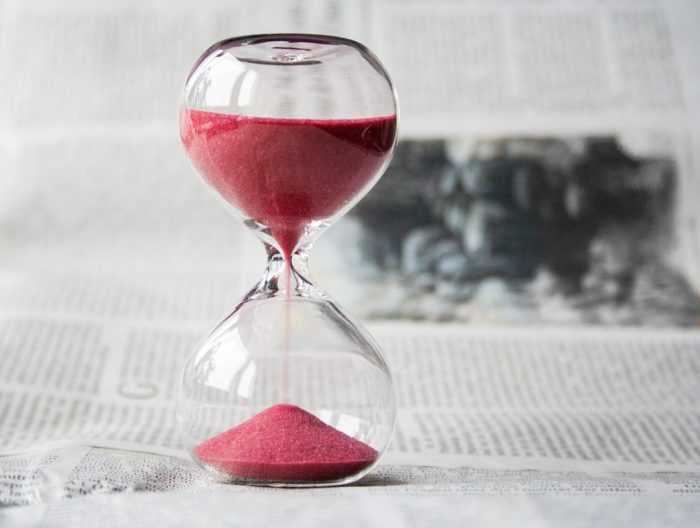 A 48 year old man is on his way to a job when suddenly, with no warning at all, a car, driven by a teen-aged girl, crosses over into his lane. They are both killed.
A curious young boy steps too close to rushing flood waters and is swept away. He is one of 24 who are killed from flash floods in West Virginia.
A young family is playing on the lake beach of a famous resort. Suddenly, an alligator grabs their two year old and he is drowned.
The room is loud, the crowd is dancing and drinking, with no thoughts of eternity on their minds. Suddenly, shots fire. Over fifty are dead within minutes.
A man isn't feeling well. He goes to the doctor and discovers that his body is riddled with cancer. Within months he is dead.
A 55 year old woman is on the beach on a windy day, celebrating her birthday with friends. Suddenly, a beach umbrella comes flying at her without warning, its point embedding itself in her heart. She is dead within minutes.
These are just six stories of death among the thousands that play themselves across the world every single day. Recent stories that you may have heard about. We don't like to focus too much on death, but for just this one day, I want to talk about it.
There are a lot of opinions about a lot of things in this world. And with our new post-modern culture, we find that most people accept all opinions as true and valid. If you share anything about the Gospel with someone, you will most like hear something like this: well, that is true for you but it is not true for me. (As if 2+2 can equal 4 for me but equals 6 for them. The argument is so illogical I can't stand it!)
But there is something we all can agree on–something that no one will argue over. There is one thing we all know for sure. And that is that we are all going to die. And, disconcertingly, few of us have absolutely any idea of when. This is not something we really want to think about, is it?
But perhaps we should think about it a little more often, because it would help us do a re-focus of a few things–
1. First and foremost, pondering death should make us think about our eternal destiny. Do I know where I am going to spend eternity? Am I confident in this? If you aren't sure or are perhaps confused about the gospel, please read this post. If you think you are going to heaven because you said a prayer asking Jesus to come into your heart, then I would ask you: does your life give evidence of your belief? Do you read and study God's Word? Would your family and friends testify to the working of God in your life? While it is true that we only need believe in order to be saved, it is also true that true belief yields a changed life. (Matthew 12:33; Matthew 25:41-46) Is your life a living testimony of the work of Christ? If not, then perhaps some soul-searching is in order.
2. If we are confident we are saved, then we also have some soul-searching to do. Death should push us to share the gospel. Many have never heard the Truth from God's Word. Oh, they may have heard parts of it or they may have heard mangled, twisted bits and pieces taken out of context. But many people still think they are working their way to heaven. What are we going to do about it? Our days are limited and we have no guarantees. Has anyone heard the Gospel from us? Have we planted some seeds along the way? Could we plant more? These are the questions that arise when we think of death.
3. If I knew I was going to die in 5 years, what would I do differently? Would I be kinder? Would I work more? Or less? Would I really try to fix my anger issue? Or climb out of debt so my family isn't stuck with a mess? Would I make sure my relationship with my kids, my spouse, my parents was healed? We humans like to operate on "someday" time. Someday I'll talk to that person. Someday I'll work on this or fix that. But, for most of us, someday never comes. We focus on the everyday cares of life and rarely give attention to changing and growing, choosing instead to live very comfortably at status quo.
4. Death is a great reminder of God's Sovereignty. He holds our days in His hands. God has even numbered the hairs on our head (Luke 12:7). He knows everything–past, present, future. A day is as a thousand days to Him (2 Peter 3:8) God operates outside of time. We can rest securely in the care of our heavenly Father, knowing that we (and anyone we love) will not be removed from this earth before their time (which, by the way, is a concept that is SO much easier to write a sentence about than to actually live out).
5. Pondering death changes how we view our trials. We can become quickly overwhelmed with life and allow this to steal our joy, if we aren't careful. Whether it be a houseful of children keeping us crazy busy or a bothersome physical trial, life can get us down. Whether it be a job that demands much from us or some relatives that suck the life out of us, life can move from joyful to draining in a short time. So much depends on our attitude. I feel a bit hypocritical even writing about this. I am very guilty of letting my circumstances control my mood. This is a constant struggle for me, but I am guessing that I am not totally alone in this (am I??). It is so easy to let external circumstances be the driving force of our lives. But we know that we should be controlled by the internal joy that we receive from the Lord and the peace that is available to us when we submit to His will. This is the secret to true and lasting contentment. Elisabeth Elliot put it this way: With acceptance comes peace. Somehow when we think of death it gives us a different perspective on the trials that are plaguing us, doesn't it? It brings them into proper focus.
6. When we think on death, it reminds us of just how blessed our ordinary days are. We move from one day to the next and complain a little if nothing exciting is happening. And, yet, ordinary can be swept away in an instant. Let's appreciate it now–before it's too late. Life changes. Sometimes it is very gradual and sometimes it is in a moment. How important that we appreciate each day and each stage of life. My daughter actually just wrote post on this. Maybe you want to check it out.
As you go about this week, I hope that you will think a bit on this. Who are the lost that you rub shoulders with every day? Do you have a passion to share the Gospel with them? What needs changed in your life to make you look more like Christ? What work does the Lord have for you before you leave the earth? Do you spend a lot of time complaining? Is it time to start working on a heart of gratitude and a spirit of contentment?
Life is short. And none of us has any guarantees. The time to shine our light is now. The time to change is now.
Because only the Lord knows what tomorrow holds.
James 4:14 whereas you do not know what will happen tomorrow. For what is your life? It is even a vapor that appears for a little time and then vanishes away.