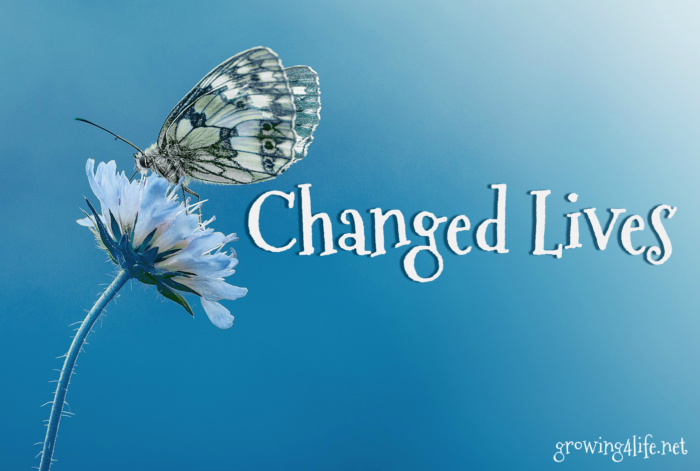 Today I want you to meet Mandy. I got to know her when she started attending the Bible Study I was teaching last fall. It became immediately evident that she had an unusual hunger for the truth. She asked a lot of questions, demonstrating a humble and teachable spirit that is seen in few. One evening, after the study, Mandy shared with me some of her story. I knew at that point that if I ever followed through on my idea of sharing testimonies on Growing 4 Life, that I would want to include hers. It's a beautiful story of God's love and redemption. I am so thankful she is willing to share it–
Mandy's Story
As a young woman, I found myself involved in drinking, partying, and relationships with men outside of marriage. I was desperately trying to fulfill a longing to be loved but, instead, ended up deceived and alone.
I truly wanted to stop living this foolish and dangerous lifestyle and also started to develop a hunger for Truth. God brought a couple into my life who befriended me, bought me my first Bible, and invited me to their church. Even though I still did not know the Gospel, I began to believe there was hope for me.  Looking back now, I can see how God was beginning to divinely draw me to Himself.
Not long after this, I was brought to deep conviction about the sin in my life– particularly for my relations with many men outside of marriage. I had already had two abortions and was a single mother to two sons from two different men.
Around that time, bearing a heavy burden of feeling unclean from my promiscuous lifestyle, I made the decision to have a routine checkup for sexually transmitted diseases. On my way home from the doctor, I fell into deep despair. It was just at that moment that my friends stopped by.
"I deserve to burn in Hell and live with the consequences of my behavior," I cried. It was a most terrifying and sobering thought. It was at this time that this couple presented me with the Gospel and God began to remove the blinders from my eyes that had kept me in such darkness.
Two weeks passed and, finally, my doctor called me with my test results. I nervously answered, expecting the worst. I knew I deserved it and I was ready to pay a high price for my sinful lifestyle.
But instead he shared with me that I had a clean bill of health! In fact, he told me that my pap test was clear—for the first time in seven years! I praised God for this unexpected news and it was then that I bowed my head and asked God to forgive my sins: past, present, and future. I thanked Him for sending His Son to die on the cross for my sins so that I am able to have a relationship with Him and one day be with Him in Heaven for eternity and I claimed Jesus as the Lord of my life.
Following my profession of faith, my longing to be loved was being fulfilled and I was experiencing the true joy, peace, and freedom that only Christ can give. I truly felt born again!
But all that would change when I chose once again to live in sin.
Prior to my profession, I had been introduced to an active duty marine who was on leave visiting his family. We spent the last several months of his service talking and learning about each other. He came to visit me after his term ended and it did not take us long to fall in love. We knew that we would be married someday in the future. Little did I know, sin was crouching at my door; and its desire was for me. I am ashamed to say that I did not master it. Unfortunately, we did not keep ourselves sexually pure before marriage and I conceived.
I learned the hard way that sin will take you further then you want to go, keep you longer then you want to stay, and cost you more then you want to pay. The shame was unbearable, my purity was sacrificed in one moment of passion, my friendships where falling apart, I lost the desire to read my Bible and attend church, and before I knew it, I stopped walking with the Lord completely.
Three years passed and I was now married and living with my two sons and our newest addition, a sweet daughter. My husband and I bought a home and I worked hard to make it comfortable and homey.
From a worldly view it may have looked like I had it all– a loving husband who was able to provide enough for me to be a homemaker, three healthy children, a charming house, enough money to buy what we wanted whenever we wanted it. And—yet—there was a desperate longing inside me that just wasn't being fulfilled.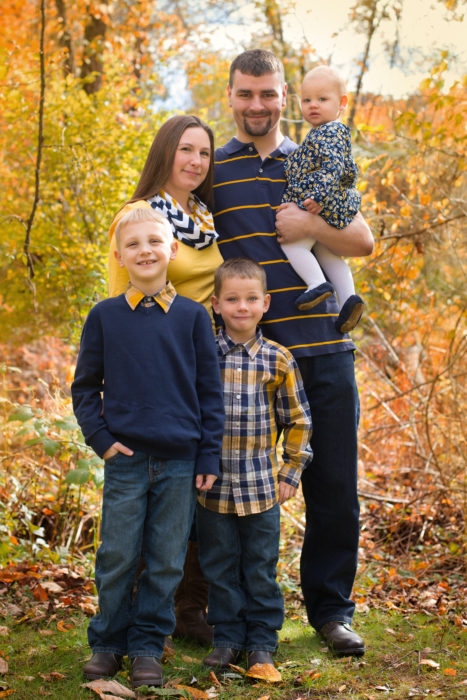 After attending a Women's Conference at a local church in September 2015, the Holy Spirit pressed heavily upon my heart. It seemed far too easy to believe that God was waiting for me with open arms. Surely I had to do more than to confess my sin, accept God's forgiveness, and then pick up where I left off with Him? But I did this very thing and my life hasn't been the same since!
I am convinced life is not found in anything but Jesus. My family and I started faithfully attending church and Sunday school again and I got involved in a couple of Bible Studies. God has been pruning, teaching, and molding me through it all. In humility, I am able to say I stand more firmly in my faith because of it and nothing gives me greater peace and joy then serving and glorifying God.