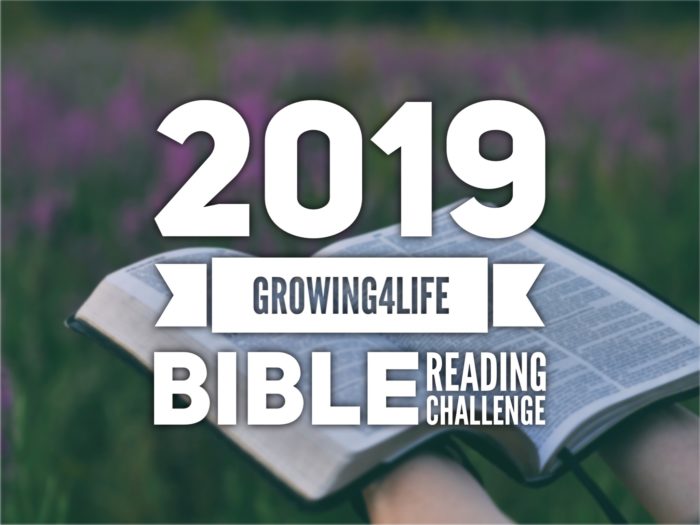 I believe the Bible to be the inerrant and inspired and sufficient Word of God. I believe that it has the answers for all of life and that power for the Christian life is found there. And I believe that God's precious Word is being attacked at an unprecedented level.
It is my hope that this blog will encourage my readers to honor and defend the Bible. I hope it encourages you to turn to scripture for guidance and direction and to use it as a grid to test all things.
One of the best ways to accomplish this is to encourage you, my readers, to read and study the scriptures personally. After all, it is imperative that we don't rely on fallible men and women for our Christian growth. We should be actively reading and studying the Word for ourselves.
It is with this in mind that I once again am offering a Growing4Life Bible Reading Challenge for the new year. I am presenting this about a month early to give you the opportunities to purchase books and to get any materials together in preparation before 2019 gets here.
The 2019 Challenge will be a chronological read-through of God's Word from Genesis to Revelation. I am excited about this challenge. We did a similar challenge in 2015 and I can't recommend it highly enough. Reading the entire Bible in a year is life-changing. You can find all of the details here at this page–
I truly hope that you will consider joining me in this new challenge. I want to be here to encourage and support you in this and you will find several ways I try to do this at the link above.
"But," you may be thinking, "I always fail. I never make it through the whole year. Why bother?"
I, like you, said that same thing for many years. And I have two things to say in response to this:
First, yes, you might be right. You might not make it. But you will still have read God's Word for one month or three or six. It's not time wasted, no matter how far you get.
And, second, one of these times you will make it through. Don't give up! It took me fifty years, but one year I actually succeeded in making it the whole way through. I know you can make it, too. Especially with a little help and support.
So why not give it a try? Join the Growing4Life Bible Challenge and commit to reading God's Word in 2019!