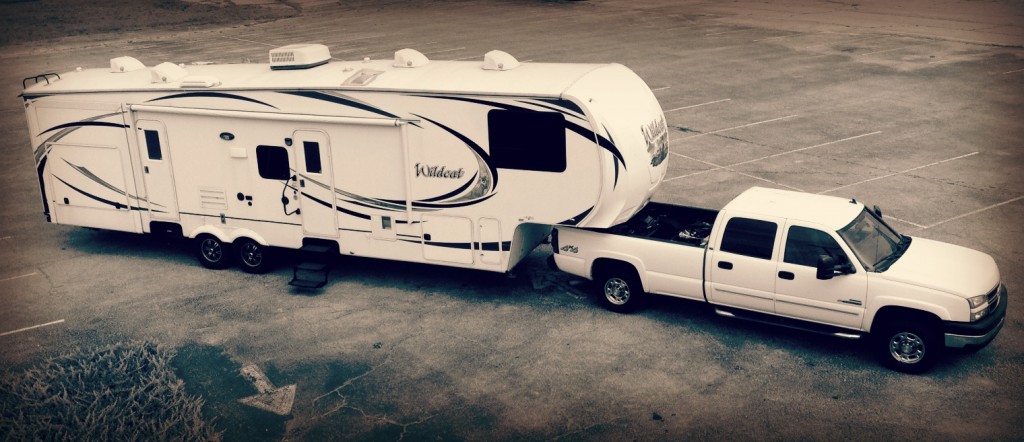 We climbed in the truck at 6:30am for the 9 1/2 hour drive to our daughter's university. The atmosphere was full of nervousness and excitement and sadness, as she nervously anticipated starting a new life there and I sadly contemplated how quickly she had grown up. But the trip was uneventful–at least for the first hour or two.
About a half hour in, my husband's tooth started bothering him. He had mentioned having a toothache the night before, hoping it wouldn't bother him over the weekend. Well, it did not take long for him to realize that it was going to bother him A LOT over the weekend. And so I began to use my iPad (how did I survive without that thing??) to find dentists who take emergency cases located in the vicinity of our destination.
I was just ready to start calling, when I looked over to see Eric in agony. "I really don't think I can make it that far."  And thus began a crazy half hour of phone calls, figuring out where in the world we could go to relieve him of his pain as soon as possible and not lose too much time in the process.
After checking some reviews, I ended up calling a dental office in a town about 30 minutes from where we were. They would gladly see him, but could not get him in until 12:30 pm. It was only 10:30am. Oh, well. Eric was in severe pain by this time and we didn't seem to have much of a choice. We plugged the address into the GPS and headed that direction.
Upon arriving at the dentist's office, we found ourselves very pleasantly surprised! We were ushered into a small room to fill out paperwork in comfort. While there, the patient coordinator (an employee hired for the specific purpose of making patients and their families comfortable?!) handed us a free water bottle filled with chocolate candy. They treated us like royalty, quickly getting Eric in to see a dentist by 11:30am. While he was being seen, the patient coordinator, a petite middle-aged woman with a sweet demeanor, offered us drinks and homemade brownie bites. And so, while Eric was sitting in the dentist's chair in misery, the girls and I were sitting on leather furniture, sipping coffee and gatorade, eating brownie bites and chocolate, and watching the fish in the two huge tanks they had in their office. It was quite the experience and totally unexpected.  And, to top it off, they only charged us $50! We have no dental insurance so that was such a blessing.
The dentist prescribed an antibiotic and some pain killers to help with the infected tooth and so, after our adventure at the dentist, we made a stop at Target for the prescriptions, where we ate lunch simply out of the desire to save time. We were on the road again by about 12:30pm –the time of the original appointment.
It was disappointing to lose so much time, but God was so faithful in leading us to this particular dental office!
As we continued on our way, we were relieved to have that behind us. But an hour or two later, we ran into another problem.  I was in my own little world, just looking out the window at the beautiful mountain scenery, when, all of a sudden, Eric's serious voice told me to "turn off the music."
I glanced at him and knew immediately that something was wrong. He started making his way over to the side of the road because the truck had completely lost power.  He jumped out and lifted the hood of the truck. Now this always makes me nervous. I have heard of men being killed when looking at their vehicles parked along the road because of inattentive drivers. I hate when any of my family members are out of a vehicle alongside a major highway. I asked the Lord to protect him as he worked to fix the problem. I breathed a big sigh of relief when he climbed back into the truck. Not only was he safe, but he had fixed the problem (as he so often can–he is sort of amazing that way…)
On we went, on our way. It did happen once more, but this time he could hop out quickly and do what he knew to do, so it wasn't quite as scary.  Thankfully, after that, it did not happen again (until the way home–but that is another story…)
Again, God showed His faithfulness to us.
As we moved closer to our destination, we ran into more and more Labor Day traffic. We were delayed by at least four official accidents, but we mostly never could figure out why the traffic was crawling along at a snail's pace, to free up, to slow down again. It was so strange.
Until it was all said and done, we lost at least two hours due to traffic, making our total trip time (including the "dental" delay) fourteen very long hours.
As we moved closer to the college, we planned to park our truck and 5th wheel in a huge parking lot near the girls' dorms but across a highway. The question that still needed to be answered was: how do we get all of her stuff to the dorm?
God was faithful yet again! Two families we know from home pulled up shortly after we arrived (texting had told them of our arrival time) and one family piled all of the stuff in their large van and went with Eric to the dorm and the other family took my daughter and me over to the building where she could register.
I cannot tell you the warm feeling I felt upon arriving at a strange place at night time and seeing friendly faces ready to help however necessary.
That day showed us that God is faithful even in the midst of great frustration that is very temporal in nature. Sometimes, seeing Him in the small stuff can really help us to trust Him with the really big issues that come up in life.
Yes, that was a rough trip down. It could have gone much better but we were vividly reminded that it could have gone much worse, as we passed all of those accidents along the way.
Yes, God was with us through the whole entire fourteen long hours–even when things weren't going quite the way we wanted them to– because He is faithful!
And sometimes in life we find that we are the one in the accident or the one with the broken-down vehicle that's sitting alongside the road. I have been there and done both. But even then God has proved His faithfulness.
Nothing can happen to us without God's knowledge. Nothing can happen to us that will remove us from His care. And so we can trust our Heavenly Father as we ride the roller coaster of life because…
He is faithful!