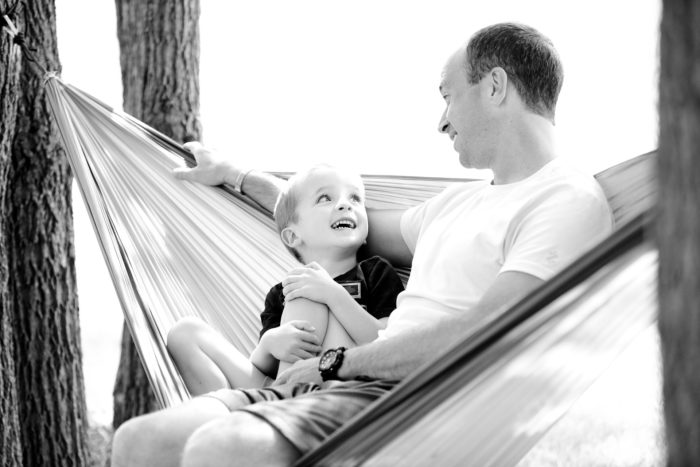 Last weekend, my husband and I traveled to see our daughter's college soccer team play for a National title. They won the first game easily and as we sat watching the warm-ups for the championship game, my husband leaned over and made his prediction of the outcome. He thought our girls could easily beat this other team. They weren't as skilled and their bench wasn't as deep. But there were two things that he didn't see–first, this team really wanted to win and second, he didn't realize the skill and tenacity of #7. As the game started we could see a fight was on. As the final minutes of regular game time wore down, the score remained 0-0.
As we headed into the first ten minute overtime, the play continued to go back and forth and remain scoreless. It was now sudden death. The first team to score was going to win this championship. With only 1:40 to go, there was a foul and we were given a direct kick. We held our breath as one of our seniors stepped up to take it. She kicked the ball and we watched it sail over the heads of the defenders and then over the head of the goalie to land perfectly in the corner of the goal. (It was actually a very dramatic and pretty awesome way to win such an important game!) The crowd roared and the team ran together and cheered and jumped and hugged. The game was over and we had won because of one kick. What a night for this senior! I am sure she will never forget it.
Don't you just love when you have moments like this? The perfect kick or hit or shot. The musical piece or dramatic act that is played just right. The phone calls offering the perfect job or the accepted bid for your perfect house or even better yet– the good results of a health test; the rare moments when the whole family is together, having fun, and getting along. The moments of everything working out perfectly. These are beautiful, awesome moments that fill us with joy and inspire us to keep going.
And then there are the other moments…
That same day, after the game, kind ladies prepared a meal for the soccer families. The setup was in a class room, so it wasn't ideal. But they worked with what they had and did it well. We went through the line and then sat down to eat. Suddenly, we heard a loud crash. We saw one of the hard-working ladies grab some paper towels and bend over to the floor.  As we left the room, we realized that she had knocked down the five gallon container of punch that had sat a bit insecurely on its makeshift surface. My heart went out to her as she and several other ladies mopped up the mess as best they could with school paper towels. I felt bad for her because I've been there. Often.
These are the moments we don't love as much. Embarrassing moments; sad moments; angry moments. The moments we knock something over, or break something; the moments we find out a diagnosis we didn't expect; or get the call to the boss's office or the notice from the bank. Spouses walk away from marriages, kids make bad choices, and death comes knocking at the most unexpected times. These are the moments that make us feel insecure, unloved, unhappy, and, sometimes, hopeless.
You may think it naive of me to lump all of the bad moments together. Some are so much worse than others. But my point is this: they are all bad on some level. We don't have any interest in living them over. Ever.
And every life is made up of ordinary moments interspersed with extra-special, wonderful moments and the frustrating or dreadful bad moments. And this is just how it is. There isn't anything we can do about it. It just IS.
But so often there seems to be this goal to only live in the wonderful. Doesn't it seem as if so many of us are constantly searching to live on the happy plane of the extra-special moments? And this is such an unrealistic expectation. I am not sure if it came from movies or romance novels or preachers that don't preach from the Word, but many of us seem to have an expectation that our lives should be filled with special moments all the time. That to live just an ordinary life is somehow not enough. Some even go a step further and say that to experience bad moments means we are disobedient in how we are living our Christian lives. Of course, we know there is zero biblical basis for this belief and yet some people actually believe this.
But life–thankfully–is made up mostly of the ordinary for most of us. Our ordinaries change often, but somehow we adjust and grow comfortable with our new normals.
Every life experiences the good and the bad, the ups and the downs, the wonderful days and the really hard days and a whole lot of ordinary days. We love the wonderful days. They are pretty awesome. But they can never be sustained. Sometimes they are far and few between. And we really don't like the hard days. They are long and dark and can go on for weeks. But ordinary–that place where there are no big woes or worries; the place where we often find ourselves discontent–that place is truly an often unnoticed but remarkable blessing.
And so as we reflect on our year and think about Thanksgiving this week, it may be good to be intentional about not setting our expectations so high that we find ourselves in a constant state of discontent. But, instead, may we find ourselves grateful for the excitement and beauty of the good moments; may we acknowledge God's Sovereignty and be looking to learn and grow from the bad moments; and may we enjoy and be grateful for the peace and beauty of the ordinary days that make up most of our lives.