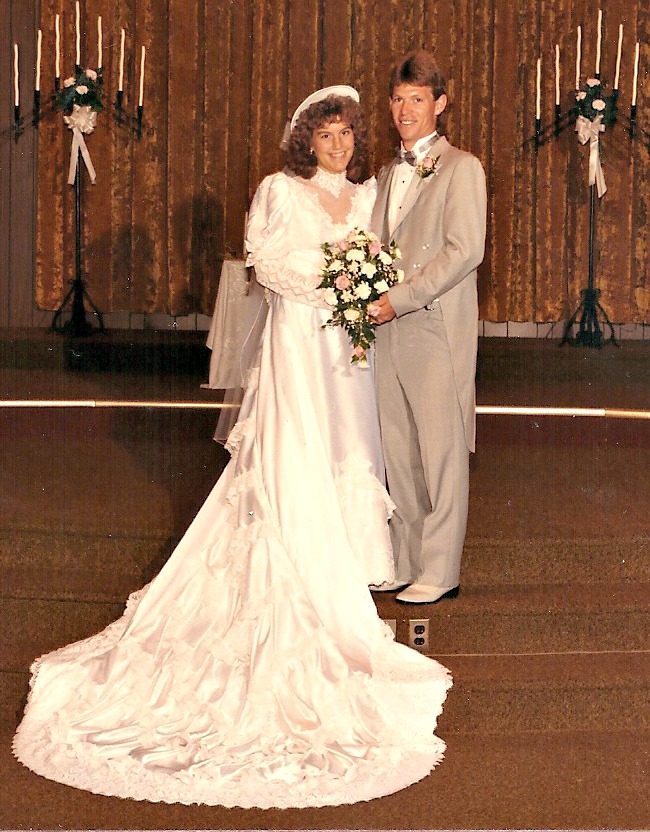 It seems appropriate to take a moment and focus on marriage today, as my husband and I celebrated our 25th wedding anniversary yesterday. It feels like it was just last week that we were two excited kids getting started on our life together…and yet it feels like a lifetime ago. During those years we have grown and changed and evolved into two very different people than when we started. It really is a miracle that two people can love each other and live together in peace (most of the time!) for so long. We are both sinners who still struggle against selfishness and pride on a very frequent basis. Unfortunately, "sinners" do not  magically become "non-sinners" the day they say "I do".  Both Eric and I will attest that it takes a lot of love, forgiveness, humility, and communication to make our marriage enjoyable. Most of all, the success of our marriage depends on taking every issue we face back to God and His Word, always using it as our guide.
But this is Wednesday Wisdom, which means I bring someone else's writing to you instead of my own. And so I would like to share a paragraph I found in a book entitled What's It Like to Be Married to Me? I thought it summed up, quite nicely, the beauty of marriage–

Emotional intimacy is being "naked and unashamed." To be fully known; my darkest thoughts, hateful words, biggest disappointments, and greatest fears—and yet be fully loved and accepted. To know that I have given my heart to my husband, that he takes seriously the role of protector; that he is careful with my heart. And I am careful with his heart. It is knowing him so well and having such a deep understanding of him that I can trust him beyond circumstances. It is being so entwined with one another, yet so different, that we are like one plant putting off two very different blooms.
Dillow, Linda (2011-02-01). What's It Like to Be Married to Me?: And Other Dangerous Questions (p.89-90). David C Cook. Kindle Edition.