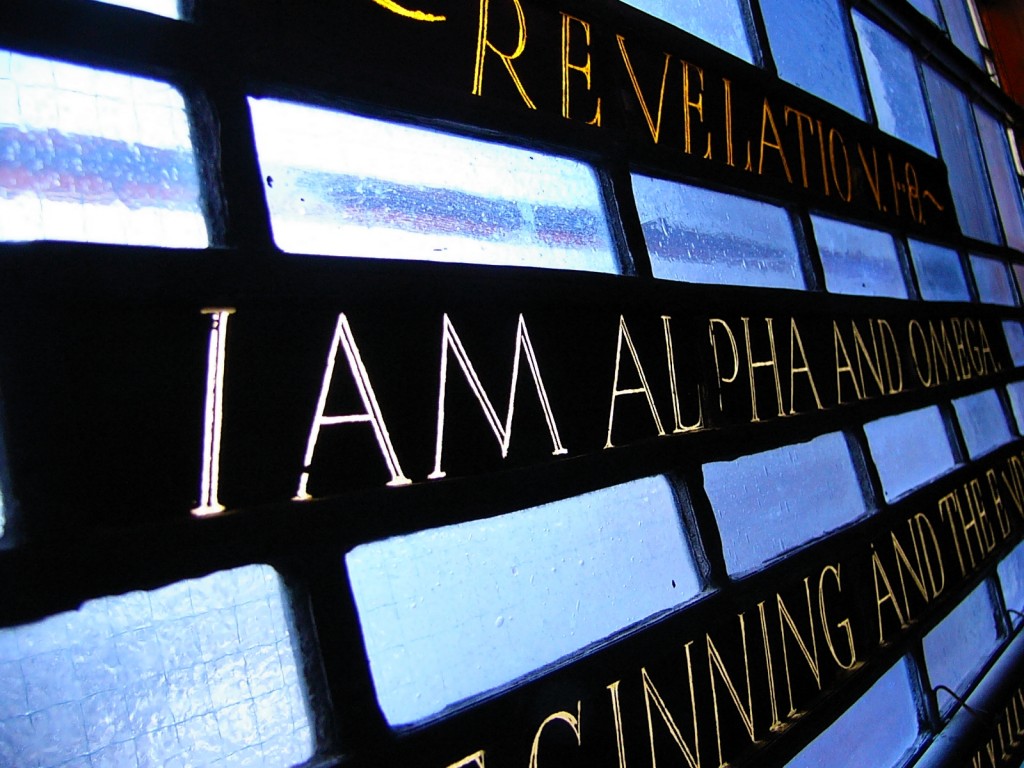 During these uncertain days, I can't help but turn to A.W. Tozer and read a few thoughts that he has to say on the arrogance of man and the plans of God, as written down in Revelation. I hope you enjoy these words from his book entitled "Jesus is Victor!" Let's not forget that we know the ending of the story!
Living in this generation, we are fully aware that the competitive world and our selfish society have brought many new fears to the human race. I can empathize with those troubled beings who lie awake at night worrying about the possible destruction of the race through some evil, misguided use of the world's store of nuclear weapons. The tragedy is that they have lost all sense of the sovereignty of God! I, too, would not sleep well if I could not trust moment by moment in God's sovereignty and omnipotence and in His grace, mercy and faithfulness.
The prevailing attitudes of fear, distrust and unrest permeating our world are known to all of us. But in God's plan some of us also know a beautiful opposite: the faith and assurance found in the church of Jesus Christ. God still has a restful "family" in His church. As believers we gladly place our confidence in God's revelation of Himself. Although the material world has never understood our faith, it is well placed in the Scriptures. The Bible tells us many things we could learn in no other way.
This amazing Revelation—the final section of the holy Scriptures—tells us plainly that no human being and no world government or power will have any control or any say in that fiery day of judgment yet to come upon the earth. John's vision of things to come tells us clearly and openly that at the appropriate time the direction and administration of this world will be taken away from men and women and placed in the hands of the only Man who has the wisdom and power to rightly govern. That Man is the eternal Son of God, our Lord Jesus Christ.
Revelation describes the age-ending heavenly and earthly events when our Lord and Savior is universally acknowledged to be King of kings and Lord of lords. All will acclaim Him victor. God's Revelation leaves us with no doubt about that.
In our present period of time, however, there is little recognition of God's sovereignty or of His plan for His redeemed people. Go into the marketplace, into our educational institutions and—yes—even into our popular religious circles, and you will find a growing tendency to make mankind large and to make God small. Human society is now taking it for granted that if God indeed exists, He has become our servant, meekly waiting upon us for our will.
In the face of this kind of human thinking, I want to make a case for the committed Christians in this world. We are the true realists. We confess that we do not hold the powers of life and death in our own hands. We have sensed the importance of John's vision in the Revelation. We are assured that God is alive and well and that He has never abdicated His throne. While others may wonder and speculate concerning God's place in the universe, we are assured that He has never yielded to any of His creatures His divine rights as Lord of man and nature.
It is for this reason that the Christian believer, related to God by faith, is assured of final victory. Even in the midst of earthly trials, he or she is joyful.
—Jesus Is Victor!
Find this book on Amazon here.