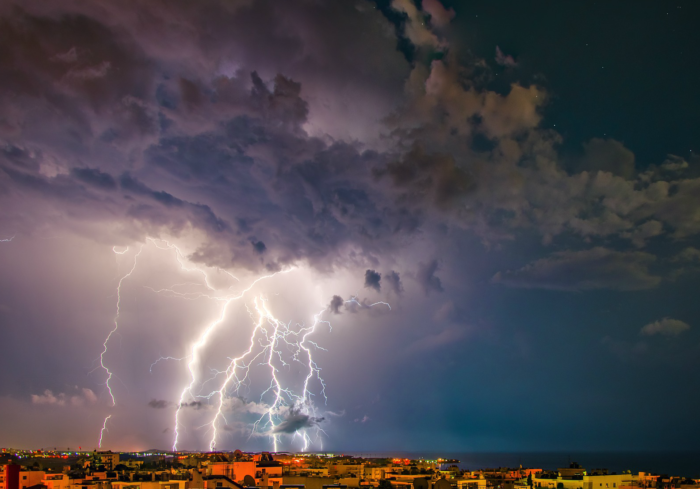 Trials in life generally do not fit into our well-laid plans, do they? Along with wreaking havoc to our schedules and in our families, they also tend to fill us with uncertainty, doubt, frustration, and hopelessness.
But should this be our response? What part does faith actually play as we face real-life trials?
This past Sunday my brother, Pastor Dean, preached two sermons on weathering the storms of life. In listening to them I was challenged, encouraged, and convicted. Mostly convicted. Sometimes God brings something my way that affects me profoundly. This was one of those times.
The fact that Pastor Dean and his family are currently experiencing their own considerable trial gave these sermons a notable authenticity. These two sermons, given from his own search of the scriptures as they weather their storm, take us beyond the typical platitudes as he unpacks what the scriptures have to say about trials and our response to them.
And so for today's post, I want to refer you to these two sermons by Pastor Dean. Be encouraged and uplifted–and perhaps also challenged and convicted–as you weather your own storms, whether they be small or large. This is for those experiencing small trials (like a car that won't start) and large trials (like an unexpected health diagnosis) and everything in between. In other words, this is for all of us believers. I am confident that you will find these worth every minute of your time. I truly hope that many of you will take the time to listen to these.
Part 1:
Part 2:
THE SIGNIFICANCE OF GOD'S SOVEREIGNTY IN THE STORMS OF LIFE
Click here if you'd like to listen to more sermons by Pastor Dean.
Please note: If the link doesn't work, click on the down arrow at the top right of the page. I have found I sometimes need to do this in order to listen on my iPhone.