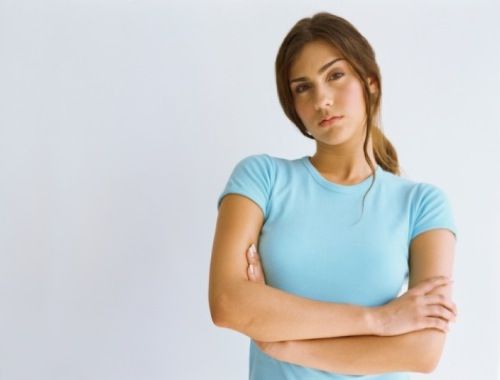 Anger is just one of those things we justify, isn't it? We can come up with so many different reasons why we should be "allowed" to be angry. Such as–
Someone said something unkind
Our spouse didn't meet our expectations
Someone isn't giving us something we want
Our co-worker isn't carrying their load
Our kids are too noisy or too defiant or too annoying
The line is soooooo long
We are cut off on the highway
Our phone quit working
We spilled coffee on our laptop
The dog chewed a hole in the carpet
There are over a million reasons that we Christians will use to rationalize our angry outbursts or our seething, simmering, cold silences.
As in —pretend they aren't sinful. Pretend they aren't our fault. Pretend that we aren't to blame for our anger. We convince ourselves that it is someone else's fault. It is certainly not ours.
When we do this, we do feel better, don't we? At least on the surface. This requires no repentance. No work on our part to change. No guilt.
The past few weeks we have been reading in Proverbs in our Bible Challenge. There is so much wisdom in this book of the Bible that I have found myself liberally highlighting many of the verses there. But the verses on anger may have been especially appropriate for me with this read-through. Let me tell you why–
Recently, I have fallen prey to this dangerous anger game. I would be irritated or frustrated and instead of taking responsibility, found it easier just to blame it on someone else. Even as I write, I find myself a little reluctant to take full responsibility for my anger. After all, she did this…or he said that…
And then my Sunday School teacher said something the other week that stopped me in my tracks. (Thank you, Morris!)–
Your anger will never accomplish anything for God's righteous purposes.
I felt like he was speaking directly to me (and–if I'm honest– maybe to my husband, too!) We have had an interesting last few months. Interesting seems a good word, since I don't want to complain. Most of what is happening is really good–some of what is happening is not so good, but, through it all, we are very aware that we are so blessed. But what all of these changes have led to is a whole lot of stress and intensity of feelings that is a bit outside our norm as a family.
My teacher's words struck a chord deep within as I realized that I had been trying to use anger (it's cold, punishing silence and the occasional unkind outbursts) to try to make things the way I want them to be. Or to fix something. Or to make someone feel guilty. Or to change someone's mind.
There are many reasons to be angry and to act on that anger– but none of them are for God's glory.
Anger can be a very effective tool. But there is always a way that we could do it better and more effectively. Anger is never the best way. Sure, we may be able to make our kids obey us by screaming at them, but if we train them to only respond when our voice reaches a certain pitch, then they will continue in that same pattern with their own kids. How much wiser to keep our voices low and demand obedience immediately, with consistent consequences to follow.
And let me make something very clear– I am not saying that we did this right. I am here saying we didn't do this right. Anger has always been a struggle for us in our family. We can see the fruits of it in our kids' lives and we are sending them off into the world to fight their own battles with this sin. We could have done such a better job in this area. Oh, we never threw plates or shouted obscenities, but we did let many angry words fly over the years and for that I have great regret.
Especially when I think of it in light of the words of my teacher.
I remember someone talking about angry words years ago and comparing them to toothpaste– once they are squeezed out of the tube, you cannot put them back in. Our kids don't forget the mean, hateful things we say in the heat of an argument or temper tantrum. Neither do our spouses and other family members. Self-control–that fruit of the Spirit listed in Galatians 5:22-23–is very much in need when it comes to this sin of anger. For even if we are angry, we need to think first and confess before we act on it.
If we are human, we will have to admit that anger is as natural a feeling as being happy or sad. We humans, without exception, hate our plans being thwarted. Sure, some of us get worked up much more easily than others, but we all have our limit. We all have our threshold of when enough is enough. How that looks is different for all of us. Some of us are screamers. Some of us grow icy cold and quiet. Anger is a sin in both cases, although screamers tend to have more pieces to pick up after it's all over. Some withhold conversation or physical touch in order to punish, others may yell and curse– or even occasionally throw something –but both reactions are sinful reactions.
There are a few sins that have become extremely accepted by the church — to the point that we rarely even discuss them anymore. I believe anger is one of them.
I have no idea today if you have fought this battle, are fighting this battle, or aren't even convicted about this. You know where I'm at. I need prayer. These next few months promise to be so happy and exciting, but also stressful and demanding and, yes, even a little sad. I want to rise to the occasion and be a good testimony– I don't want to flounder in my own wants and desires, demanding my own way. I want to remember that anger never accomplishes God's righteous purposes!
I hope that you feel the same way. Here are some verses to get us started on our way to battling this sin.
Proverbs 16:32
Ephesians 4:26
Ephesians 4:31
Ephesians 6:4
Colossians 3:8
I Timothy 2:8
James 1:19
Galatians 5:16-26
Matthew 5:22