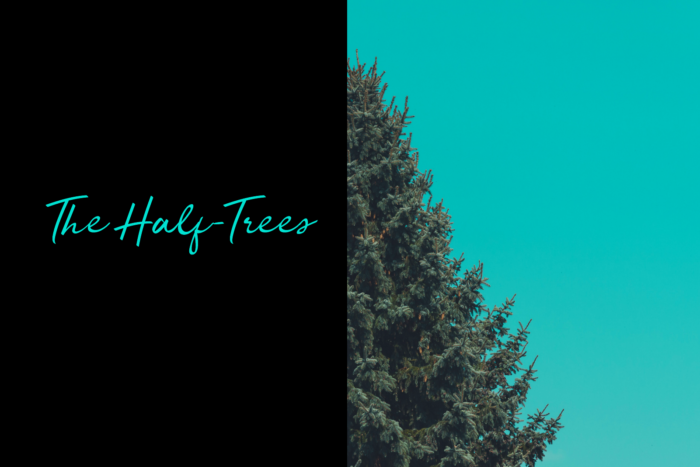 I was driving along on a familiar road when I saw them. I can't believe I hadn't noticed them before. I wish I could have stopped and taken a photo.
Towering pines reached to the sky and yet they were forlornly bare on one side because of the electric wires that ran next to them. The choice had been made to remove the branches to protect the wires, rather than to cut down the trees completely. They had been granted life but at what a cost!
Imagine if you will a strong, tall pine tree without any boughs on the one side. Only the scars of cut off branches remained. There was a whole row of them.
It reminded me of us. We desire to be so perfect but our bad choices starts removing our boughs. The axe of consequences and sin scar our trunk and starts cutting off our beautiful, green boughs. Sometimes it is the choices of others that brings that terrible axe into our lives and starts hacking away. And many times it is the axe of trials that are completely outside of our control that starts to remove those branches, one by one.
Until some of us are left with a half a tree.
And yet, in Christ, we can still be so strong.
The trees I saw were beautiful in their own way. Sure, they weren't perfect but they stood so stately as if to say–we survived. We are marred and imperfect but we are strong and we have survived.
You can't really imagine how something so imbalanced could grow so tall and strong–and yet–they did.
And so can we. God is in the business of strengthening, supporting, nourishing, and transforming those He has saved. Sure, we won't ever be perfect. And we will continue to live out the consequences of sin and a fallen world. Some of us more than others. It is the nature of life.
But that doesn't mean the Lord can't use us. That we are rendered ineffective for the cause of Christ.
In fact, if those trees wouldn't have been cut in such a way, I wouldn't have even noticed them. It was in their very uniqueness that they stood out. They were different. They showed that even without wholeness there can be health.
Just as those trees remained a tall and stately witness to living a healthy life of incompleteness, so, too, are we called to live out a testimony of a healthy life lived in and for the Lord–despite our imperfections and deformities.
And, rather than be a deterrent to the Lord, we actually stand out and can draw people to the Lord when we bring glory to His name and point people to Him, no matter what the struggle or trial.  Sure, we come out on the other side minus a branch or two, but God will often use this very thing to demonstrate His power and strength. As healthy, imperfect "half-trees" we give people hope!
Just as a light shines so much brighter in the darkness, so the power of Christ is evidenced more fully when we turn to Him in our trials and struggles. No matter what the consequences (or lost branches), God can use these things to make us stronger, to draw people to Himself, and to be a witness to His power and glory.
Paul says something about this in 2 Corinthians 12:7-10–
And lest I should be exalted above measure by the abundance of the revelations, a thorn in the flesh was given to me, a messenger of Satan to [b]buffet me, lest I be exalted above measure. 8 Concerning this thing I pleaded with the Lord three times that it might depart from me. 9 And He said to me, "My grace is sufficient for you, for My strength is made perfect in weakness." Therefore most gladly I will rather boast in my infirmities, that the power of Christ may rest upon me. 10 Therefore I take pleasure in infirmities, in reproaches, in needs, in persecutions, in distresses, for Christ's sake. For when I am weak, then I am strong.
So I want to encourage you this morning to use your scars, your past, your current trials–whether brought on by bad choices or they are hopelessly outside of your control–to point people to Christ. To show that God is the great and ultimate healer and that we can be strong and healthy despite the consequences of sin in our lives.
Just as those tall, stately half-trees stand as a testament to health despite their many removed branches, so let us, too, be a testament of our amazing God, showing how He has worked and is working to make us whole and healthy on the inside–no matter how we might look on the outside.