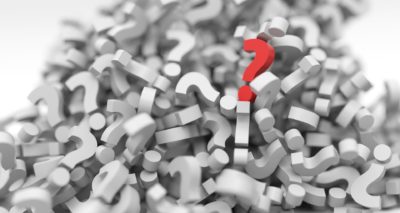 The other morning we were talking in Bible Study about how there are just some things we can't understand. I mean can we really wrap our brains around how we are chosen by God (Ephesians 1; John 6:44) and yet we have a free will to choose Christ? (John 1:12-13). Or can we comprehend how God moved men to write the Holy Bible–using their own styles and personalities–and yet every word written by each of those fallible authors was and is the timeless, infallible, and inspired word of God (2 Peter 1:20-21)? And then there is prayer. I am supposed to pray (Philippians 4:6) and yet God has already ordained what will happen (Daniel 4:35; Acts 2:23)? How can this be?
I am here to tell you that I have no idea. I can't fully understand quite a few things that I believe scripture teaches.
And, honestly, I am okay with that. Now, in writing that I am okay, it may lead you to believe that I am simple-minded and too easily satisfied. But, before you set your opinion, let me try to explain exactly why I am okay.
The other day my daughter told my three-year-old grandson that they were going to go vote. Here's a bit of the conversation–
As she was explaining that mommy and daddy were choosing between two men who would help make decisions for our state, he asked a very wise question:
"Is one red and one blue?"
Amazed that he actually chose the right colors that signify the two political parties, she said "Well, yes, something like that."
"Can we vote for the red man since that is my favorite color?"
She laughed and responded "yes, because the red man believes a lot of the same things we do."
So far, so good.
However, she realized how little he really understood when he asked this question after they were done voting: "Now that we are done 'boating', can we bring the red man home with us?"
(Our family all had a good laugh over this story.)
Now we can see that he really didn't understand. And, actually, there was really no possible way for him to understand. As my daughter said, he doesn't even know what a state is yet. He is absolutely incapable of understanding the voting process.
Of course, we'd never expect a three year old to fully understand this process, would we?
SO why then do we expect to understand everything God understands? If there is such a large gap between the comprehension of a three-year-old and an adult, then how much bigger of a gap must exist between the comprehension of a created human and the God of the universe?
Consider Deuteronomy 29:29–
The secret things belong to the Lord our God, but those things which are revealed belong to us and to our children forever, that we may do all the words of this law.
You see, there are secret things that we can't understand. There are questions we can't answer. And there are doctrines that are totally beyond our comprehension.
At some point, we need to accept this.
It is pride and arrogance that demands understanding. It is the idolatry of intellectualism that pushes man to insist he can make sense of it all.
This pride and idolatry has led to broken relationships, messed-up families, and split churches. Scripture gets twisted to mold God and His ways into something that makes sense to our human brain. How important that we take scripture literally and at face value–even if it doesn't make sense or seem fair.
While the Bible does contain some puzzling things, oh, how much we can understand. God has revealed what He wants us to know. What we need to know, we know.
The world and even many in the church will call us foolish for not insisting on knowing every single detail. But who cares? Just like a three year old can't understand voting, so a human brain can't fully understand how God works. We must bow humbly before our King and realize that God is way bigger than us and His ways are much higher than ours.
"For My thoughts are not your thoughts,
Nor are your ways My ways," says the Lord.
9 "For as the heavens are higher than the earth,
So are My ways higher than your ways,
And My thoughts than your thoughts.
Isaiah 55:8-9