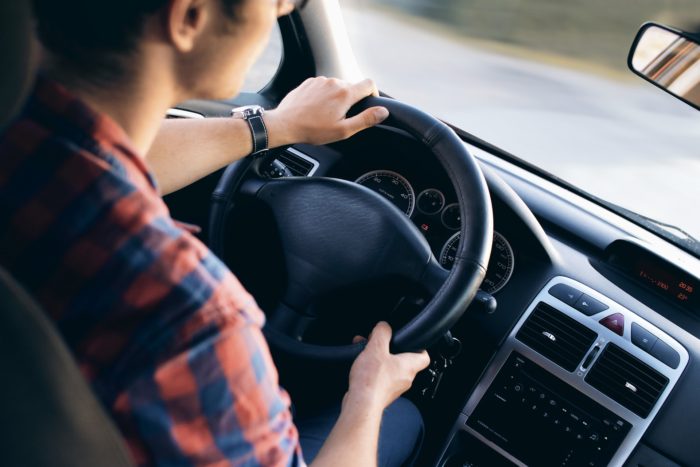 Let's say you live in Arkansas and you are headed to California for a nice long beach vacation. You load your suitcase in the car trunk, you grab a travel mug full of hot coffee and get behind the wheel. You turn on your car and take a moment to plug your destination's address in your vehicle or phone GPS. Soon you are on your way.
You are ten or twelve hours into your trip when you get a phone call. Your mom is deathly ill in Florida and needs you right away. There is a rest stop a few more miles up the road and you pull in to reset your GPS. Instead of going west, you are now going to go east. You have a total change of direction.
Unfortunately, all of the major highways going east are closed. You turn on to a dirt back road that is hard to travel. But you have to go home. That is your destination and you have to get there. Nothing will deter you.
Now think about this in light of our spiritual journey.
There are so many people who say with their mouths that they are headed home to heaven. And yet they appear, by all accounts, to be on the major highway that is headed in the opposite direction.
So here's the thing: We can't be on both roads.
It's comforting and easier to think we can be on both roads. After all, there are many who have died that made a profession of faith in Jesus Christ as a child and yet lived very unholy impure lives. If they can travel on both roads at the same time it will mean they are safely in heaven–a very comforting thought to a grieving spouse, parent, or friend. And, too, if we can be on both roads at the same time, then how we live matters not at all. We can live to please self, doing whatever want, and still end up in heaven. How easy is that? Heaven becomes like a fire insurance policy that we have tucked away in a safe somewhere.
Of course, we know, both from experience and from scripture, that this can't be. Just as we can't set our gps for California and expect to end up in Florida, so we can't travel on the broad road and expect to end up in heaven. Just as we can tell someone we are headed west when we are headed east, so we can say with our mouths that we are headed to heaven when our gps is actually set for hell.
When we are genuinely saved, the Holy Spirit stamps a new address on the gps of our heart. We immediately turn off that broad road and onto a rocky, difficult road that is going the other way.
There really are no exceptions for this.
We know this because of what God has said in His Word–
Matthew 7:13-14 Enter by the narrow gate; for wide is the gate and broad is the way that leads to destruction, and there are many who go in by it. Because narrow is the gate and [d]difficult is the way which leads to life, and there are few who find it.
There are two different roads. And if we are a true Christian we are on the narrow one.
I say "true Christian" because, quite honestly, I tremble to think how many have been fooled into thinking that they have guaranteed a place in heaven because of a prayer they said in fifth grade (or at camp or at VBS). Genuine conversion is always evidenced by a changed life. The saved person always changes their direction (read I John and James to get a better understanding of this).
So if we realize there are two roads and we can only be on one of them, let's think for a moment about what these roads look like, practically-speaking:
The broad road is quite full of people. It's an easy path and it's very comfortable. Many church members are on this path, as it encompasses not only the blatant sinners but the moral, self-righteous ones, as well. Anyone who has not repented of their sins and trusted Christ alone for their salvation is on this road, whether they be atheists or the very religious. There are generally few, if any, battles with self or with the enemy because both are very happy with the direction that is being taken. Oh, there is the occasional battle due to a sense of duty or perhaps the external rules of man, but no major battles with self or the enemy occur on this road.
The narrow road, on the other hand, is rugged and difficult. On this road we can expect the antagonism and jeers from those on the broad road. There are many skirmishes with our flesh and battles with the enemy because they are trying, often desperately, to turn us back to that broad road. We get so exhausted but God is so faithful and gives us strength for another day. It is on this road that we find such sweet fellowship and support. Because it is not a road well-traveled, we truly treasure the others we find traveling on this same road and often quickly count them as true friends. Not that there aren't issues because the travelers are, after all, sinners. But love is the rule of this road. Even though the road can be extremely hard to travel, we travel with confidence. We have an incomparable Guide and we know our destination.
So which road are you on? Which road are those you love on?
Of course we can't know about anyone else and it is important that we don't make any judgments about this. We can't know, for sure, if someone is on the broad road or the narrow road. But thinking through this honestly and according to scripture will lead us to pray differently and also change how we converse and discuss when given the opportunity.
This is scary stuff. Most of us have grown up in a world of easy-believism (where a prayer guarantees salvation and needs not be evidenced by a changed life). The ramifications of this insidious lie of Satan's are horrible and so far-reaching.
For, after all, truth is truth, no matter what someone "believes". As Christians, we must make sure that our beliefs line up with the truth of God's Word! We must always ask: What does the Bible teach?
Even if it makes us uncomfortable and we don't like it, we have to face the truth. And one truth that is not popular today but is still true nonetheless is this:
There are only two roads. And they are going opposite directions.