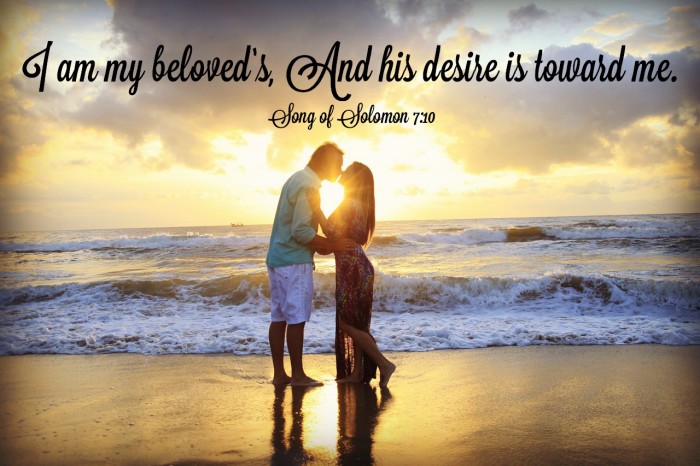 Disclaimer: This post is really for my fellow Christian women. Men will probably not get this post, although it may help them to understand their wives a bit if they take the time to read it.
Sex Trafficking/Slavery.

Transgender/Trans-sexual.

Sexual Abuse and Molestation.
Pornography.
Affairs.
Prostitution.
The Gay Agenda.
If we have been saved by the blood of Christ, we view the above words as sinful or evil. Some of the words are viewed as evil even by the world. This is because God's Word (and our consciences) inform us that all of the above are sexual behaviors that lie outside of God's perfect will for sexuality. All are warped and broken ways that man has tainted sexuality. It would appear that Satan has given some of his greatest effort to destroying sex as God designed it.
So it's Thursday, the day that I generally write about what we are currently reading in our Bible Challenge. I almost chickened out and was seriously considering ignoring the Song of Solomon completely. It was very tempting. I don't even really "get" that book (comparing love to  clusters of henna blossoms and teeth to recently shorn sheep isn't my style!) But there it was–this book that talks about verdant beds and breasts like towers. In the Bible. Our guide book for life has a whole book about the pure and holy beauty of physical intimacy between a husband and a wife.
Many of us are very uncomfortable even mentioning the word "sex".  Satan has corrupted and perverted it almost beyond recognition. Because of this, it has destroyed countless lives and families. If we grew up in a Christian home, this word may have been ignored completely. Many families just pretend that it doesn't exist at all. And, even worse yet, I have heard of some women who were told by their mothers or other older women that sex is just a duty and nothing more, something to be endured.
Sex is a little tricky for Christians, isn't it? It's one of the only things I know of that is a sin in one set of circumstances (sex between two unmarried people ) and beautiful and glorious in a different set of circumstances (sex between two married people).
While I don't really understand every verse of Song of Solomon, I do take away from reading this book that God considers sex between two married people to be something pure and holy and wonderful.
As women, in particular, I think we have to be careful not to mix the feelings we have about our pasts (sexual sin or abuse) with our married sex life now. This can be difficult and there is no easy way to heal from something like this. But women can heal from this. I have heard the testimonies of several women who have struggled through the guilt of their pasts. There is hope!
I also believe that we have to be so careful not to let the debauchery of prime-time TV or the perverted remarks and jokes we hear in a steady stream all around us to taint our view of sex the way God created it to be. We have become a weirdly over-sexed nation– as if that is the only thing that matters in a relationship. And most of us are either laughing and going along with the world's perversions of sex or we are putting our heads into the sand and pretending it's not happening.
Some of you may be reading this and thinking: What is she talking about? My view of sex is perfectly healthy.
If that's the case, I am so happy for you.
But I believe that it's very likely that there are many, many Christian women who have been broken or taught lies about this word and they view sex as something to be endured or even avoided.
I am certainly no sex therapist but I can tell you one thing with absolute certainty: We will never be able to fully enjoy sex with our spouse until our view of sex is a biblical one.

Sex is not a dirty word. Instead, it is something that has been destroyed and broken almost irreparably by Satan and the world. It's time for Christians to declare the truth about sex. We need to stop being so embarrassed about something that God created as a special gift for husbands and wives. The shame only comes when we step outside God's design. There is no shame to be found in sex between a man and his wife. Yes, it should be a private thing, but it's not shameful.
So that's what I learned this week! I have a feeling next week's post may seem a little boring compared to this one– if there even is a Thursday post next week since our son's wedding is next Saturday! Wow, that came fast!
Have a great day. Hope I didn't make you blush. :)