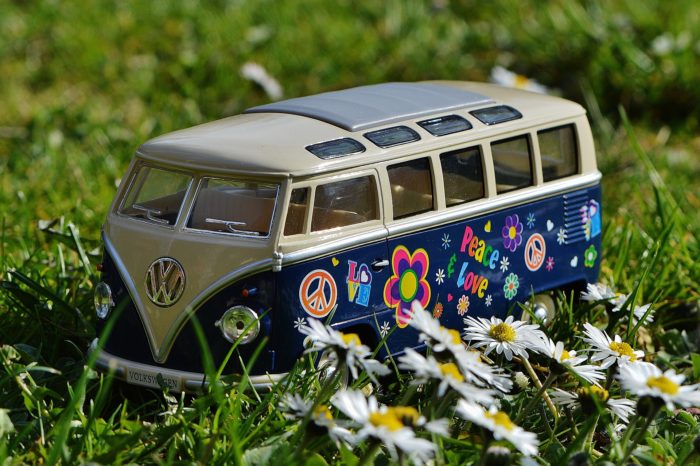 Some of you are old enough to remember the hippies of the sixties and their use of the word "peace". It was kind of a buzz word of that era. I think this was probably in reaction to the Vietnam War. I was just a baby during that time so my personal memories are very limited.
I have been thinking a bit about this word peace for a few weeks now. Mostly because I have not really had it. These past few years have brought so many changes so fast–and there are more to come–that I have had a hard time settling into a normal. I have a hard time being at peace when things are not normal. I like routine. I didn't realize how important routine was to me. But now that life is changing so much so quickly, I can see how I have relied on my circumstances remaining pretty status quo. Most of my change is just normal life change. It's just–for me–it is all happening at once instead of gradually. My head feels like it is spinning.
I have handled all of this in a variety of ways–crying, denial, just pushing through, fighting back, being irritable with others–but through it all I have not felt peaceful.
And then the other day I heard a sermon by the husband of a dear friend of mine. He had lots of good things to say in that sermon, but the one thing that really resonated with me was the part about peace. You see, I think most of us believe peace is a calm and carefree life without trials. It means a world without war and disease. In fact, many people in the world are working feverishly to bring peace to the world.
But the Bible makes it clear that we will never experience peace in this world until Jesus returns. Even Jesus Himself assured us that He did not come to bring peace–
"Do not think that I came to bring peace on earth. I did not come to bring peace but a sword." (Matthew 10:34).
This means we shouldn't expect earthly peace. And it is also clear in God's Word that we should not expect peace in our circumstances since we read this in John–
"These things I have spoken to you, that in Me you may have peace. In the world you will[a] have tribulation; but be of good cheer, I have overcome the world." (John 16:33)

In fact, in James we read that we are to actually count it all joy when we have trials–
My brethren, count it all joy when you fall into various trials, 3 knowing that the testing of your faith produces patience. 4 But let patience have its perfect work, that you may be perfect and complete, lacking nothing. (James 1:2-4)
And in Romans we read–
Therefore, having been justified by faith, we have[a] peace with God through our Lord Jesus Christ, 2 through whom also we have access by faith into this grace in which we stand, and rejoice in hope of the glory of God. 3 And not only that, but we also glory in tribulations, knowing that tribulation produces perseverance; 4 and perseverance, character; and character, hope. 5 Now hope does not disappoint, because the love of God has been poured out in our hearts by the Holy Spirit who was given to us. (Romans 5:1-5)
So from these verses we can see that our peace is not dependent upon a carefree life or a world without war.
So how do we have peace? John 16:33 tells us that our peace will come from our relationship with Christ. Our peace will be inward because we are reconciled to God through Christ. It is not about external circumstances.
In Isaiah 26:3 we find instructions on how to be in perfect peace–
You will keep him in perfect peace,
Whose mind is stayed on You,
Because he trusts in You.
We must keep our mind stayed on God. We must be willing to put our trust in Him that He will work all things out for our good (Romans 8:28).
I don't know about you but, personally, I can find this quite a challenge. Not only in my personal life but in all of the craziness going on in the world. We read of terrorist attacks and shooting sprees and we come face to face with our mortality. At any time in any place we could breathe our last. If we don't keep our mind stayed in the right place, we will become anxious and nervous. If we don't keep our mind on God and His glory and purposes, we will become frustrated and disillusioned when things don't work out in our lives the way we thought they should.
This is no easy task, mind you. It is our natural human tendency to worry and fret and to long for peace in our external world. While we know from the scriptures that true external peace will not happen on this earth, we are promised internal peace through our saving relationship with Jesus Christ. And this is the kind of peace that truly matters.
Not only should we not expect external peace, but we learn from the Bible that God uses trials and tribulations to help us grow. We read in the Romans passage from above that trials produce perseverance and perseverance produces character and character produces hope. God is using our trials to make us more like Christ!
And so I have been challenged recently to be sure that anything in my life that I am unhappy about will be used by God to draw me to Him and to grow me as a believer. Instead of being a discontented and unhappy person, I want to learn perseverance and to be a light to those around me. And God is teaching me that the only way this can happen–the secret to true peace–is to keep my mind stayed on Him instead of on my circumstances.  He is teaching me that true peace come through my relationship with the Lord Jesus Christ and is not dependent on being free from trials and tribulations (or life changes happening all at once!)
I have let you see a little bit into my own personal struggles this morning. I don't know if there is someone else out there who has these same struggles, but I thought I would share what the Lord has been teaching me. It is my hope that any who are struggling will be encouraged to look to the Lord for internal peace rather than grasping for illusive, impossible external peace. I hope that, together, we can grow more like Christ through all of life's changes and trials.