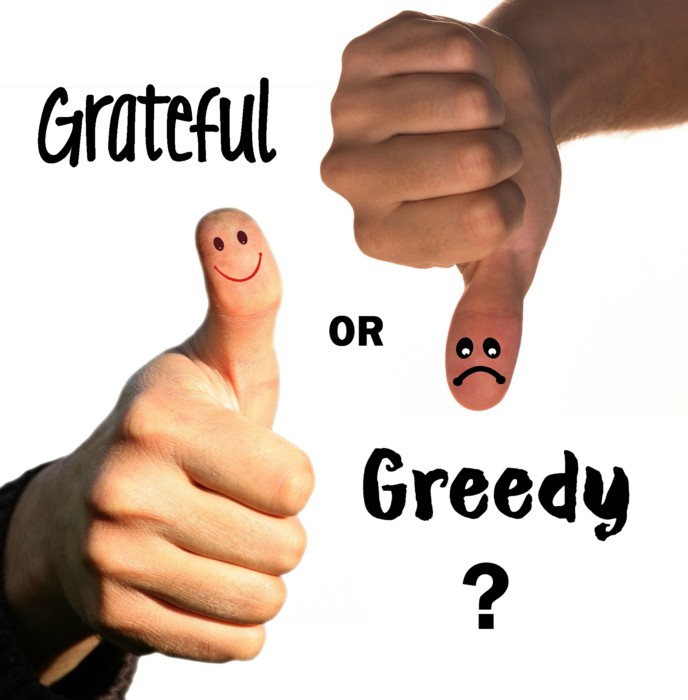 Have you ever been around anyone who talks about Jesus like He is their own personal genie? Instead of a grateful heart, they have a greedy heart. Instead of wanting to serve Jesus, they want to get from Jesus. Instead of denying themselves, taking up their cross, and following Jesus (Matthew 16:24), they want sunshine and roses and happy times and, believing this is what they deserve, they fully expect Jesus to fulfill their every wish and desire.
I finished out last year with reading Luke. When I came to verse 8 in chapter 23, it caught my eye. This is what it says–
Now when Herod saw Jesus, he was exceedingly glad; for he had desired for a long time to see Him, because he had heard many things about Him, and he hoped to see some miracle done by Him.
As we read on, we can see that Herod had no interest in being saved from his sin, he was just glad to see Jesus because he had heard so much about him and he wanted to see a miracle done by him.
Oh, how often we can be like Herod!
So many of us only want to accept good gifts from Jesus. We come to Him selfishly, fully expecting Him to fix everything in our lives and to give us a happy, satisfying life here on earth. We want Him to fix our broken marriages, our rebellious children, and our dysfunctional families. We want Him to change someone or to give us financial stability or to whisper sweet nothings in our ear.
But this is not how the Bible describes Jesus. Jesus is our Savior from sin. When we are saved from sin and accept Jesus Christ as our personal Savior, nothing is ever the same again. Life becomes not about what we can get from Jesus but about what we can give to Jesus.
Instead of grasping for peace and joy and material wealth and supernatural answers to prayer, we should rest in God's Sovereignty. Instead of using unbiblical methods and supernatural experiences to "know God" (I would argue that these do not lead us to knowledge of the only True God but are instead leading us to our deadliest enemy), we should read His word with a submissive heart that is ready to obey–no matter what the cost.
(Truly–I am astounded just how many believers are caught up in experiencing the supernatural. They want to hear Jesus speak to them or they want to feel God's presence. But these teachings are not found in God's Word but are, instead, based on principles of ancient Catholic mysticism. And, honestly, it is our human nature to be attracted to this type of thing because it makes us feel good and seems to be a much easier way to be "close to God" than what the Bible teaches.)
But there are few short cuts in this world and certainly none when it comes to knowing God. Knowing God means digging into His Word. Knowing God will mean denying ourselves. Knowing God will cost us.
This is not what most of us signed up for when we said a prayer one Sunday morning or at camp as a teenager. We came to Jesus because we expected Him to solve all of our problems and to make us happy and fulfilled. Like Herod, we were anxious to watch Him work miracles–hopefully in our own lives.
And yet this view of Jesus is so incomplete. Yes, He will help us. Yes, He will sometimes work in ways that astound us. But, mostly, following Jesus will be a hard and narrow path, full of rocks and twists and turns (Matthew 7:13-14). It means we will be hated by the world and even sometimes by those who call themselves Christians (John 15:19). It means we will give up our own personal dreams and purposes and happiness, in order to bring glory to our heavenly Father and to further His kingdom (Matthew 6:19-21). It means we submit to being pruned and shaped as the Father wills (John 15:1-2).
This is not a popular viewpoint, is it? And yet, this is what we read in scripture.
As we grow in Christ, let's be sure to keep a biblical view on what this really means. Let's be in the Word, reading it in context to understand who Jesus really is. And let's turn our backs on the vain philosophies of men and the deceitful workings of false teachers that are in abundance around us, wooing us with promises of short cuts to God through mystical experiences. Instead of being greedy and only caring about what Jesus will give us, let's have a grateful heart and be a living sacrifice (Romans 12:1-2).
Instead of being like Herod, let's be like Paul–
But what things were gain to me, these I have counted loss for Christ. 8 Yet indeed I also count all things loss for the excellence of the knowledge of Christ Jesus my Lord, for whom I have suffered the loss of all things, and count them as rubbish, that I may gain Christ 9 and be found in Him, not having my own righteousness, which is from the law, but that which is through faith in Christ, the righteousness which is from God by faith; 10 that I may know Him and the power of His resurrection, and the fellowship of His sufferings, being conformed to His death, 11 if, by any means, I may attain to the resurrection from the dead (Philippians 3:7-11).