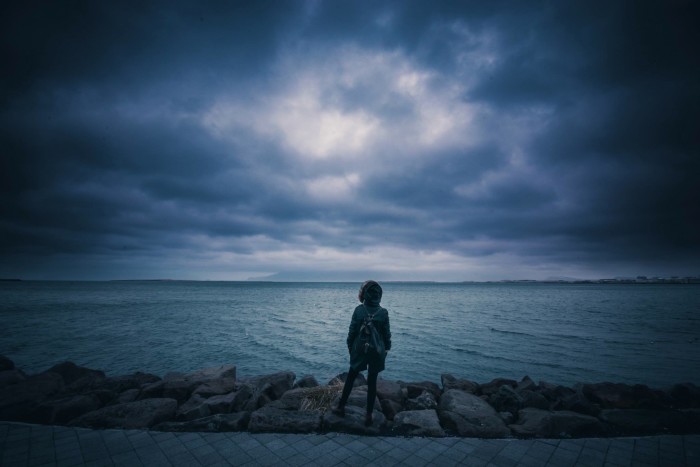 Raising kids is hard. Really hard if you want to do it right. It means saying no when everyone else says yes. It means setting boundaries, being consistent, and setting a godly example in all areas of life–at least giving it our best effort and then resting in the knowledge that God will make up for our weaknesses. It requires much prayer and lots of time in The Word.
Being an influence for good in the workplace is hard. It's really hard if you want to not only be a good influence, but a godly one. It means forsaking popularity. It means that you may be teased, harassed, and targeted. It requires lovingly telling the truth when no one wants to hear it. And standing apart from the crowd, being lonely, and loving difficult people.
How about being a godly spouse? Or a blessing to your church family?
These are things we know are God's will. We are supposed to be godly parents and spouses. We are supposed to be working for God's glory in our church family and in our workplaces. But sometimes it's just downright hard. We try so hard to do the right thing but it doesn't always work out like we hope. People don't like us. Or they get in the way of the good things we are trying to accomplish. Sometimes very intentionally. We are hurt. We are attacked. We are afraid.
It is at this point that many–if not most–of us cave. The storm rages around us and we grow frightened. We lose any bit of courage we may have had and we tuck our tail and run.
We go into hiding in our workplaces, staying quiet as a mouse when the subject of God comes up. We laugh at the dirty jokes and gossip by the water cooler. Anything to keep from standing out.
We stay at the fringes of the church family. Never really knowing anyone. Or offering to help in any ministry. It's just easier and much less painful.
We become ineffective (or even negative influences) in our homes. We let our screaming toddlers and rebellious teenagers do whatever they want. We give up on our spouses and we stop praying for them. We become tired and hopeless.
But yesterday, as I read Ezra 4 for our G4L Bible Challenge, I realized anew the importance of pressing on through the storms of life. When the Jews were sent back to rebuild the temple, there was a group of people who plagued them constantly. They tried to discourage them, to frustrate them, to keep them from building (Ezra 4:4-5). And, yet, they kept on plugging away. At one point, they were required to stop working because of a letter filled with lies that this group sent to the King. But they didn't give up hope. And, sure enough, they were back working at the temple years later.
God wanted that temple re-built, and so it was going to be re-built.
No man can stand in God's way.
But that was then. And this is now. Those were God's chosen people living that story and we are Americans living a world away and thousands of years later. If we don't need to build a temple for God then what does God want for our lives? What is His will for us?
Perhaps we are supposed to be temple-building, as well–
Or do you not know that your body is the temple of the Holy Spirit who is in you, whom you have from God, and you are not your own? For you were bought at a price; therefore glorify God in your body and in your spirit, which are God's.(I Corinthians 6:19-20)
Our body is a temple– the dwelling place of the Holy Spirit. Our calling as believers is to keep our temples pure and holy, obeying and glorifying God. We are to be confessing and eradicating sin. We are to live apart from the world and shine as bright lights of hope.
Building our temple is giving our whole-hearted efforts to our roles as spouses and parents. It's building up the church and being a godly example at work. As we build our temple, it will change every area of our lives.
When we grow scared or angry, we have to keep working on our temple. We weather through powerful storms with scripture study and prayer. We do this for the sake of our marriages, our kids, our churches, and for the lost who live and work beside us. We can't become ensnared in human drama and give up. Like the Jews in Ezra, we need to keep building, placing one brick at a time until, one day as our eyes close in death, we can see the temple we have built before us– A lifetime of service to the one, true God!
Sure, we may be given a mandatory pause due to illness or some other unforeseen circumstance but then we get back at it again. And if it's in our control, then let's not pause for too long. Because when we stop using our muscles we atrophy. Our bodies grow weak and useless. And because kids don't wait. Before you know it, they have grown and there is no more time for Bible memory verses or family devotions. And because people die and move away. And tomorrow, that co-worker may no longer be there.
We need to keep our eyes on the goal and let the rest go. Just let it go. The storm may howl around us. The winds may blow. But, through it all, we keep building, remembering what's important–
To know God and to make Him known.