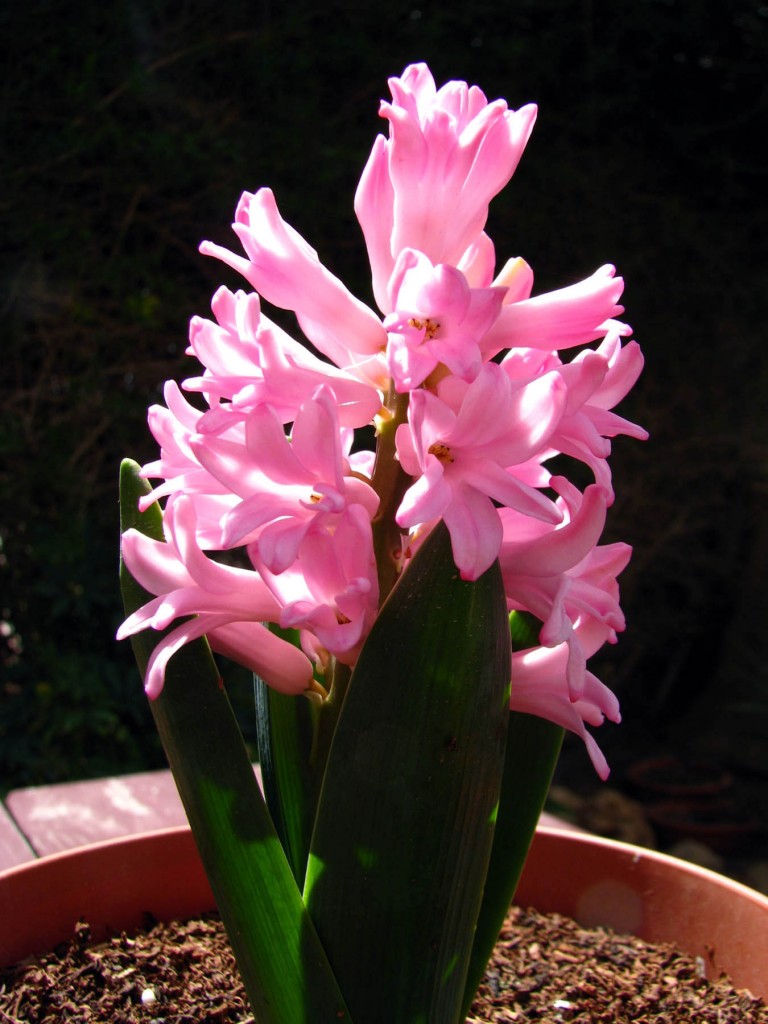 It was a cold, windy day and I had two boxes of flowers in my car. We had them left over from a garden show and I was determined to keep them from a lonely death in my garage, while giving a few friends a little taste of spring in this long winter. As I pulled up to a friend's house, I remembered that there was another lady there at her house. As I got out of the car, I decided spontaneously to take an extra hyacinth in with me and give it to her. I don't know her all that well, but, hey, who turns down a spring-scented flower? Especially after this winter!
As I handed her the flower, her face lit up and she thanked me.
I thought no more of it. Until I got a thank-you card from this woman a week or so later.
You see this woman's mother lives with her. And she has terminal cancer. She had given up. This is a portion of the note:
I don't know flower names, but the minute Mom saw it she exclaimed, "Where did you get that! I love hyacinths. We can plant it in the front yard come spring." That is the first time my mother looked ahead with any joy.
Now, here is the thing– I had NO idea that her dying mother's favorite flower was a hyacinth. I didn't even know she had a mother who has cancer. I could just as easily have given her a daffodil or tulip, both of which were with me in my car. Why did I choose to give her a hyacinth?
But God knew. God knew that a hyacinth, specifically, would brighten up this woman's mother's day like nothing else. He knew it would be a source of encouragement to both of them in ways I could never have imagined.
It's funny, but I continue to be amazed at how much God cares about the small stuff in our lives. How can this be? There is so much hurt and pain and tragedy everywhere. There are wars and rumors of wars. There are failing economies. And yet, amidst all of this, God cared enough to bring this woman the "right" flower.
What an awesome God we serve.