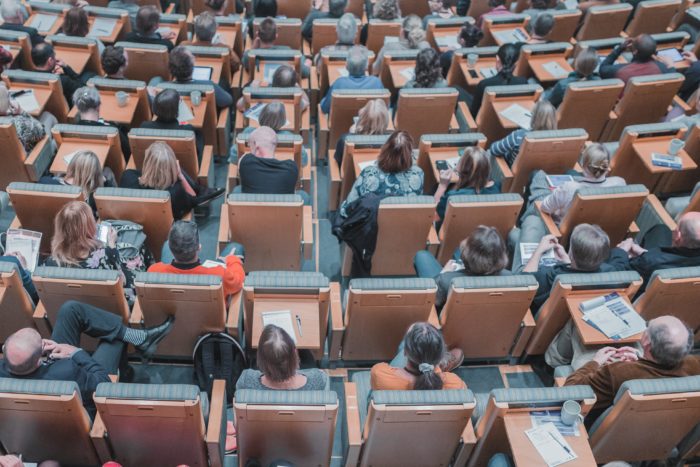 A few weeks ago I was given the opportunity to speak at a landscape industry conference and so I headed down to sunny Florida with a friend (who also happens to be a co-worker of mine). As we perused the conference schedule we realized that it wasn't likely that we would learn a whole lot at this conference.
My husband started our company in 1987 and we've learned an awful lot since that time. Sometimes we realize just how old we are when we go to seminars, classes, and conferences because, not only are we so much older than the people there, but we are usually familiar with–and have often put into place–much of the material being taught.
And so my friend and I grew a little apathetic about the conference but we chose a few sessions to go to, anyway.
A few days later, she and I were discussing how much we had learned. While some of the material was irrelevant or unhelpful, we did come away with several ideas and tips that we could incorporate into our company. We could learn from the conference, even though we've been around for awhile.
And it was a good reminder that we never arrive. Whether we are talking about a business, a family, a ministry, or personally, there are always ways in which we can grow and improve.
It's important we never think so highly of ourselves and our opinions that we stop listening and learning from others. As we become educated and experienced, we need to remember that we can still learn. I am amazed at how often we neglect learning valuable things from those who have gone on before us or are further ahead in some way.
Just because we've been around awhile or we have a degree (or two…or five) or we think we've arrived, does not mean that we can't learn. We all have so very much to learn in all aspects of life, don't we?
I am reminded of Romans 12:16 as I write this–
Be of the same mind toward one another. Do not set your mind on high things, but associate with the humble. Do not be wise in your own opinion.
Nothing good ever comes of us thinking we know everything. Being wise in our own opinion makes us arrogant, pompous, unpleasant people at worst and unwise at best.
We need to remember that we don't know everything. And that we still have lots to learn in life–whether it be in our career or about God and His Word.
None of us has arrived.
May we approach life with a humble, teachable spirit ready to learn.