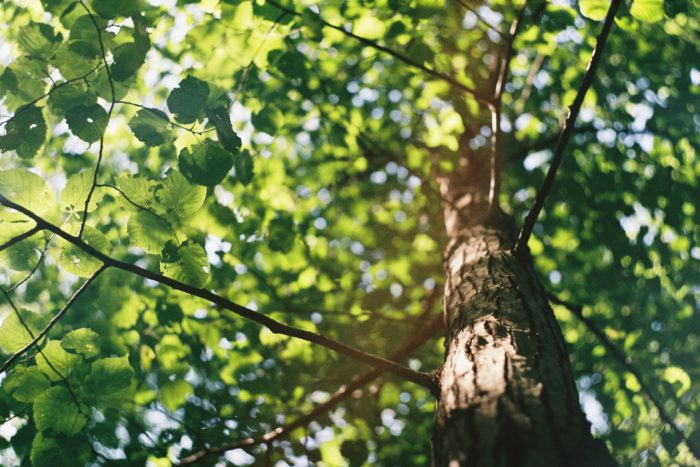 I can't even think of any word but "crazy" to describe what is going on in the world right now. I am not sure this word even fully expresses what we are all feeling. It's funny how you can play out and worry about all sorts of scenarios and never even dream up the one that actually happens. Coronavirus and "social distancing" was just not anything I had ever even considered.
Not that this is that bad. The percentage of people actually getting sick is low and the death toll is even lower. Us "younger folk" are just a little bit sheltered. Especially in America. We haven't lived through the Spanish flu, the polio outbreak, or the wars of last century. While 911 is more recent and did affect us, it didn't really affect the majority of us personally. And look up the Black Death in the middle ages. This is when it pays to know a bit of history. Really helps to keep things in perspective!
So I guess we all realize that (for most of us, anyway) it could be so much worse. But perhaps the real question is: Will it get worse?
And this is probably making us all a little unsettled and nervous. We are facing empty store shelves, keeping our school kids occupied, lack of Christian fellowship due to closing churches, and giant questions about how this will affect our economy (and, closer to home, our own jobs and income).
We are so independent, particularly those of us Christians that live in westernized nations. We've had so little opportunity to rely on the Lord.
So here we go. For all of us, this will prove to be a test: Do we really believe what we say believe?
Do we really trust God to provide? To carry us through the challenges this event offers to us? Do we know, without a doubt, that He will carry us through whatever is to come?
And how do we prepare for what is to come? What can we do to prepare for any trial–whether it's across the world or just a trial I am facing alone?
Yes, these are important questions.
I read an article recently that talked about how unprepared people were for this latest turn of events. So few people stock emergency items or even a decent amount of food in their homes. The author mentioned how his grandmother was always ready for an emergency, with rows of canned goods on her shelves. They would store food and other items to prepare for any unexpected emergency–whether it would be a snowstorm or a war.
But somehow, as materialism and wealth grew in this country and there was always an over-abundance of goods on our store shelves, we grew lazy and short-sighted.
I was thinking about this in light of our spiritual preparedness. I have always loved Psalm 1 where it talks about the tree growing by the river. A strong, healthy tree has deep roots going way down into the soil. You can't see the roots but when the winds blows that tree is prepared for it and will stand strong through any storm.
I want to be like that tree–totally prepared for any storm! I want to be ready to weather any unexpected turn of events, whether it be a world crisis or anything else.
Psalm 1 gives us insight into what it takes to become like that tree–
Blessed is the man
Who walks not in the counsel of the [a]ungodly,
Nor stands in the path of sinners,
Nor sits in the seat of the scornful;
2 But his delight is in the law of the Lord,
And in His law he [b]meditates day and night.
3 He shall be like a tree
Planted by the [c]rivers of water,
That brings forth its fruit in its season,
Whose leaf also shall not wither;
And whatever he does shall prosper.
From this we can find two basic things we can do to grow deep roots of faith that will prepare us for any storm–
1. Remove ourselves from the influence of the ungodly and the company of sinners.
2. Meditate on the Word.
In a nutshell: Eliminate worldliness and all its influences and fill our mind with God's Word.
Remove as much of the darkness as possible from our lives so that we can fully walk in the Light!
None of us know what trials will befall us, but we can be ready for any trial if we are walking close to God and basking in His light. That doesn't mean it isn't hard or that we never question. It just means that we can rest in the Lord. That we experience peace and joy, despite the trials. That we can think outside of ourselves and remember that we aren't the only ones facing uncertain, troublesome times.
I don't really have this down quite yet myself. But I have watched godly Christians around me. I am also drawing on the many biographies I've read of strong Christians. I know this is true. God is so faithful.
And so I continue to strive to grow and deepen my roots. I encourage you to do the same.
Because storms will come and storms will go. May we be like the strong tree that stands strong and gives hope in the midst of any storm that arises!
You will keep him in perfect peace,
Whose mind is stayed on You,
Because he trusts in You.
4 Trust in the Lord forever,
For in Yah, the Lord, is [b]everlasting strength.
Isaiah 26:3-4