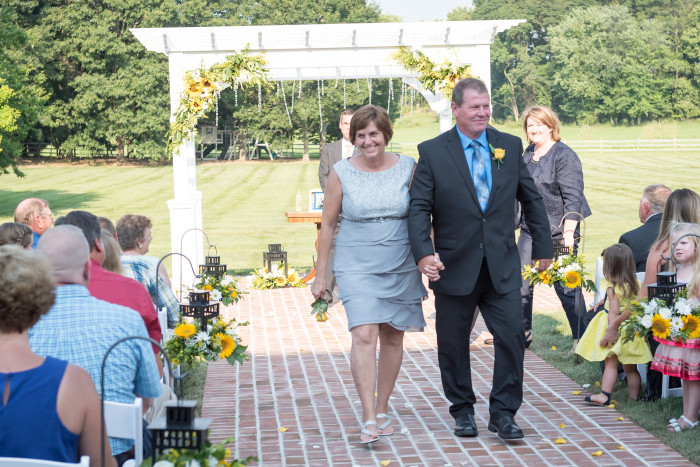 If anyone would have told me how hard this time of my life would be I don't think I would have believed them. I was not prepared for the changes and the emotions that would encompass this time. Kids leave our homes to start their own adventures, our bodies do crazy things to us, and life is filled with doubts, regrets, and disappointment as we reflect on past choices or wonder about the "what-ifs" and "if-onlys". Life-changing events during middle-age– college, ill or elderly parents, weddings, grandchildren, kids moving away–often come at us quickly and unrelentingly, bringing ever-constant change. All of this can be very hard on a marriage. And it can be pretty ugly.
My husband and I used to wonder how couples could stay together for 25 or 30 years and then divorce when the kids left the house. But now that we are here, it makes a lot more sense. There are a lot of emotions surrounding this time of life for both husband and wife. If you go into it without a solid base of devotion to God and friendship with each other, it will prove extra challenging and sometimes impossible. Some marriages survive it and some don't.
Today my husband, Eric, and I celebrate 27 years of marriage. In some ways it feels like just yesterday that we said our vows and drove off in an Oldsmobile Cutlass Supreme (anyone remember those?) but, in other ways, it feels like a lifetime ago. I'd like to tell you that with age, marriage has grown easy and that we are coasting in to the finish line. But that would be a lie.We both married sinners and so we continue to strive to work together. Some times are easier and some times are harder. These past couple of years would probably fit under "harder" for us.
This is why I am so thankful that I married a guy who has continued to be my best friend through all of the ups and downs. Let me assure you–our story is no fairytale. There have been serious struggles. But through it all, God has shown Himself so faithful.
Since it is our anniversary, I can't help but reflect on why my husband and I are still such good friends even in the midst of this all. I think one of the main reasons is that he isn't too proud to say he is sorry. I also love that he is willing to work at our marriage and will plan romantic things or read books just for me, even though his heart isn't in them. I am glad he hates discord and won't let more than an hour go by without talking if we are in a disagreement. And I am thankful for a husband who desires to please God with his life and who desires to obey His Word.
I am not sure why God led me to this man, but I am certainly glad He did. And I'm glad that God has walked with us every step of the way–through the dark times and through the good times.
Now, don't get the wrong idea here. There are many times that we are so frustrated with each other we could scream. My husband isn't even close to perfect, so don't go comparing your husband to mine. No, instead, think right now of the good things your husband brings to your marriage. Unless you are married to a complete loser, you know there are some. The same thing goes for you men– remember the good things about your wives. Oh, how important it is at any stage of marriage to always remember why we fell in love!
And just a brief side note here: If you are a mom still in the middle of laundry and soccer games and homework and diapers, I want to encourage you to keep working at your marriage. Don't let the kids steal your heart. Always remember that you have a man who still needs you. Because some day, all too soon, you will find yourself with only him. Make sure he is not a stranger.
Some of you have been reading this blog for a while now and you have been walking with me through this new stage of life. Many of you have been there and have offered encouragement. Or you are there and can relate to what I write. Thank you for that.
The good news is that I think I am starting to see some of the benefits to this upcoming stage of  marriage. We are able to go out for dinner without finding a babysitter. We can sit and talk uninterrupted. There is a whole lot less chaos and stress in our home. And, of course, we have a little more extra money with only one teenager in our house instead of four! And, so, I think once things settle down here, we will become used to our new normal and we will find ourselves even more deeply in love.
Until then, I would just like to say Happy 27th Anniversary to my wonderful husband. He reads this blog faithfully to support me (another thing I appreciate!) so I know he will see this. I love you, Eric, and if I could choose, I'd marry you all over again.