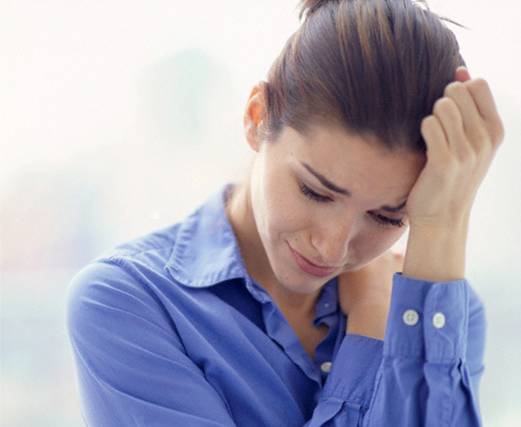 The woman was always down. And, for sure, she had a good reason. When I met her many years ago, her husband had already been gone for five years, a victim of cancer. Our daughters were the same age and got along well together so it naturally led to some conversations. Conversations that always centered on her horrible life and how hard it was. She was forever the victim of awful circumstances and– from what I could see– was content to wallow in despair for the rest of her life. I found it terribly sad for her and for her kids. She had been given very difficult circumstances and had multiplied the pain with her "woe is me" attitude.
I just can't help but contrast her with another woman who also lost her husband. This woman, while not denying the heart-wrenching pain and overwhelming struggles, refused to give in to self-pity. Even through her pain, she was always looking out for the needs of others and ready to offer her help and resources in any way possible, always aware that she wasn't the only one struggling in life. Her reliance on God's strength and her focus on Jesus has been an amazing testimony to all around her.
Two women.
Two totally different responses.
I am not judging the first one, because, honestly, I have no idea how I would react in those circumstances.
But the second one? She has taken something horrible and has shown how God walks with you baby-step by baby-step through the drudgery of long, painful days and never-ending, sleepless nights if you stay focused on Him. She has been a shining example of the strength that God's grace provides when we turn to Him.
You know, when we sin, we will often blame our circumstances.  Difficult finances, trouble at work, or health issues give us the excuse we need to become full of self-pity, anger, or bitterness.
But, as I think of this second woman, I can't help but realize–
It's not the circumstances but how we react to the circumstances that really matters.
No one can force us to pity ourselves, to be filled with angst and despair, or to give way to anger and frustration. They are choices.
As I write, King David comes to mind. Many times he was crushed by despair, surrounded by enemies, and yet he often turns his anguished cry to praise. Psalm 69 is  a good example of this. The first few verses say this–
Save me, O God!
For the waters have come up to my neck.
2 I sink in deep mire,
Where there is no standing;
I have come into deep waters,
Where the floods overflow me.
3 I am weary with my crying;
My throat is dry;
My eyes fail while I wait for my God.
But by the end of that very same Psalm, David is praising God–
Let heaven and earth praise Him,
The seas and everything that moves in them.
35 For God will save Zion
And build the cities of Judah,
That they may dwell there and possess it.
36 Also, the descendants of His servants shall inherit it,
And those who love His name shall dwell in it.
He would give voice to despair, but he would always turn his eyes to God and the hope of salvation.
Voicing our despair, hopelessness, and frustration isn't the problem–It is dwelling in that place of despair–taking up residence in that dark place– for all of our days. It's never turning our eyes to God and letting Him meet our needs in the way He chooses. It's growing like a petulant, spoiled child in the face of our trials, instead of submitting ourselves to God's Sovereignty.
This is a hard conversation. I know that very well. But trials and difficulties are when the "rubber meets the road" so to speak. It's when we really get to show the world that God is always good and provides for our every need. And it's when, if we choose to humble ourselves and live obediently to His word, we truly understand the faithfulness of God in a much deeper and fuller way.
The two women, both professing Christians, responded to the same circumstance in totally different ways. One setting a shining example for fellow Christians to follow and the other one alienating even the most loving souls by her constant, self-centered despair.