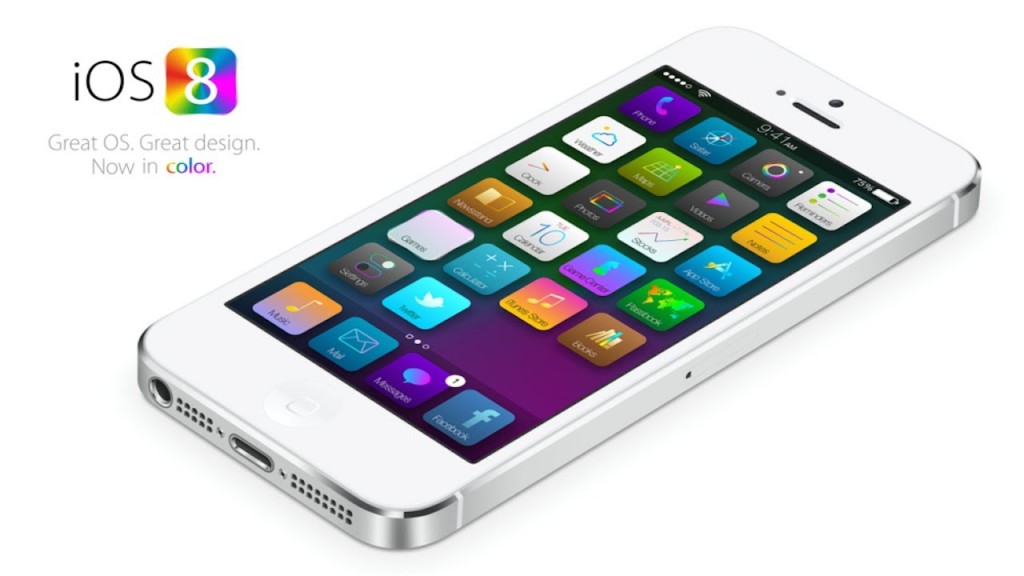 Well, the iPhone saga continues on at this house. If you recall, it was only about a month ago that I had shattered my iPhone and blogged about the lessons I learned from that experience (you can find that post here). When I wrote that, my phone had not been fixed. I'd like to take just a moment to tell you the rest of that story, so you can fully appreciate the rest of this post.
After trying to replace the broken screen, I finally just decided to call the insurance I apparently had on the phone (but do not remember signing up for). When I called, the kind lady assured me that she would be able to help me and went on to explain that since they were no longer making the iPhone 5, I would be sent a 5s. A day later, my phone showed up. I moved the Sim card, restored my latest backup, and was up and running in literally no time at all. It was so easy.
Fast forward a few weeks, when my husband dropped his phone. But instead of the screen shattering, something happened with his sound. He could no longer hear any calls through his ear piece and had to take all his calls via the speaker phone. Once again, I was on the phone with the insurance company.
But this time it would not be so easy.
When I called, I was informed by the not-so-nice lady who seemed to have no idea what she was doing that I would need to fax an affidavit and proof of my I.D. to them before they could process this claim. They could not approve the claim before I did this. When I asked for her supervisor and explained that I had just made a claim on another phone without doing this, she told me this was standard and there were no exceptions. Hmmm. Okay. Slightly annoyed, I did as I was told. When the approval finally came through it was for an iPhone 5. No problem there. I found it curious, given what the agent had told me the month before, but not a problem.
A couple of days later, the phone arrived. When I went to get started exchanging the phones last night, the tiny screen of the new iPhone informed me that no backups could be restored until the operating system was updated. Upon investigating further, I realized that the phone they had sent me only had iOS 6. At that point, I knew we were not looking at some easy fix. This was going to take some time. I was starting to feel some pressure. It was already pretty late at night and Eric could not be without a phone the next day. Ok, he could but it would be extremely inconvenient. I found myself wondering why mine was the easy and upgraded one. He needs his phone so much more than I need mine. Anyway.
I updated the iOS as requested only to find out that now it couldn't restore the backup because the new phone was now iOS 8 and his backup was in iOS 7. So. Much. Frustration. So now I had to update his iPhone. If you have an iPhone, you are aware that these updates take some time. We were now at around 11:15. I left his to update and went to bed. This morning at 6:15, it looked like it had not updated overnight. And the panic hit once again. Thankfully, it had updated (must have just been a glitch on the screen). To update the new phone, I had had to set it up as a new phone. And so now I had to go back and erase and reset the new phone so I could restore the backup.
I was finally able to get the new phone in Eric's hands at about 7:30.
What a process. All because I did not start with the right iOS system.
What I am going to say now most people do not want to hear but the bottom line is this: If we start with right operating system, life is generally simpler. 
And, in life, the right operating system is found in the Bible. If we follow the standards set up for us there, we have a better life. I have even seen non-Christians live by the standards set up there and have a really good life because they are living a good, moral life by staying faithful to their spouse, being honest, loving their children and teaching them to obey and respect authority, being a good steward of their resources, and being a good worker. These things alone will keep us from experiencing an awful lot of consequences.
But when we start with the wrong operating system (known by the name ME), we run in to some serious problems. When we are dominated by our own selfish desires, pride, and lusts, we will probably not have such an easy life but instead will be forced to deal with some costly consequences.
Sure, there are exceptions to this. Sometimes bad things do happen to good people. But we have to stop pretending that we can–
–Eat all we want and not get fat.
–Let our kids disobey and be disrespectful and yet believe they will somehow follow the Lord when they get older.
–Be selfish and unloving and still have a good marriage.
–Buy what we want and not go into debt.
Life has consequences. And much of the heartache in this world is due to this rule of reaping what you sow (Galatians 6:7). The really sad thing is that most times we are not the only ones who reap what we sow. The tragedies dealt by bad decisions are visited upon our children, our spouses, and our parents. Our choices can ruin lives.
My phone was so easy because I had started with the correct iOS. On the other hand, Eric's phone was difficult and so frustrating because it did not have the correct iOS.
Let me encourage you to start with the right operating system today. This doesn't mean we will live perfect lives (which you will understand immediately if you know me at all!), but it does mean that we will make a very purposeful decision to stop being guided by our own desires and wants and, instead, turn to God's Word for directions on how to live. You will not only be pleasing Him by this choice, but avoid a lot of unnecessary heartache and sadness in your life.
If you appreciated this post, would you please take a moment to share it? Thank you.