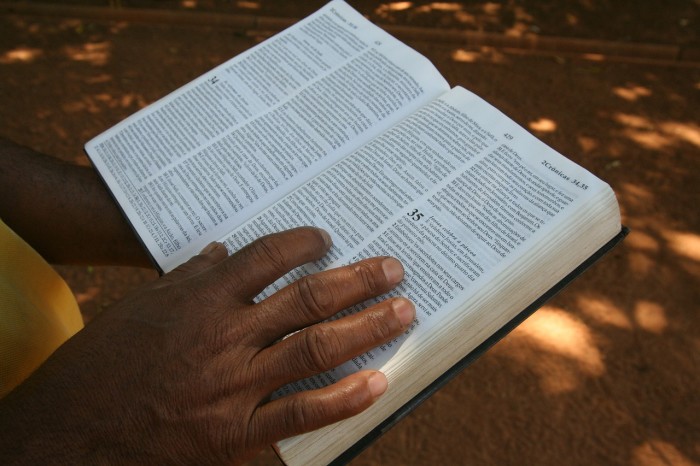 Disclaimer: I feel rather hypocritical even posting this. I try to share God's Truth here at Growing 4 Life, but sometimes struggle greatly to live it. This time of my life, as my nest empties, has been a great challenge for me. I never realized that such great joy and such deep grief could reside side by side within my heart. But there it is. Feelings in complete opposition warring for my attention at almost all times. I tell you this to let you know that I am no spiritual giant. I am weak and pathetic and desperately in need of a Savior.  I hope this post encourages any of you who are struggling to continue walking through your dark place.
Sometimes we can get so discouraged. By the world. By our circumstances. By life.
I am not sure who is still reading through the Bible with me, but even if you have stopped or never started, please stick with me. This post is for everyone.
I know you are familiar with the well-known Biblical accounts–
~God creates the world (Genesis 1-3)
~God destroys the world and saves Noah, his family, and the animals in an ark (Genesis 5-9)
~God calls Moses to leadership and miraculously saves His people and then takes supernatural care of them in the wilderness (Exodus).
~God destroys the walls of Jericho (Joshua 6), uses a boy and a stone that impossibly hits Goliath's impenetrable armor in just the right place to knock him down (I Samuel 17), and, later, in the Syrian camp creates the frightening sounds of horses and chariots coming, causing the great army to flee (2 Samuel 7).
~God decides to keep Elijah from the experience of death and takes him up in a chariot of fire (2 Kings 2).
~God keeps Jonah safe and sound in a big fish for three days and nights (Jonah 1-2).
~And we didn't get this far yet in our reading, but we all know the courageous tales of Shadrach, Meshach, and Abed-Nego in the fiery furnace (Daniel 3) and Daniel in the Lions' Den (Daniel 6).
Do we really believe these things happened?
And if we say yes, then do we honestly think any problem we may face is a challenge for God?
We serve such an awesome and mighty God. When we see his power and grace at work, we can't help but realize that our problems are small compared to such circumstances.
God is sovereign. His way is best. As we study the scripture and grow to know God in a deeper and fuller way, it will grow easier to trust Him. Whether he chooses to refine us or comfort us, to stretch us or to give us a break, to rain on us or to shine down on us, we can take it all from His hand when we start to comprehend just how much He loves us. Life starts to make more sense when we really get to know our heavenly Father and understand His purposes.
Life is hard. There is no doubt about it. And some of you are going through really tough times right now. Today. Please don't neglect your Bible reading during this time. This is how God has chosen to convey His great love for us. It's what He uses to convict and challenge and change us. When we turn away from His Word during times of great challenge, we are ignoring the single most important tool that He has provided for our benefit and comfort.
I hope that you believe that God's Word is literal, inerrant, and inspired (If you don't, then I challenge you to really do some studying instead of just saying you don't believe). And if you do, then keep reading and studying the Word of God. For from its pages, we receive our best hope and our greatest comfort. Scripture provides conviction, refinement, and, most importantly, Truth about the God of the universe and His plan for salvation.