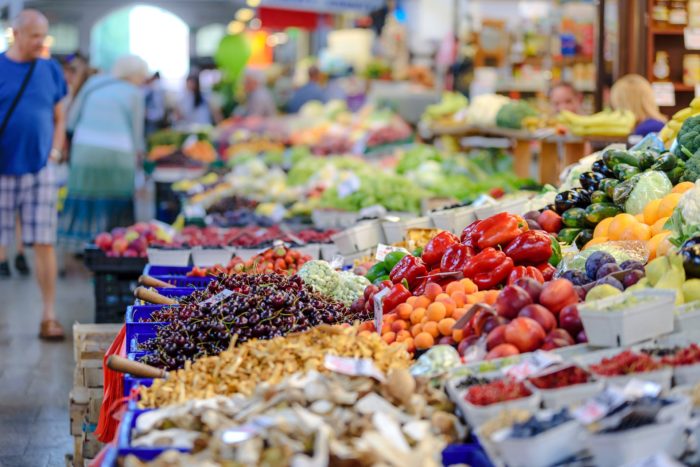 Coffee is good for you. Oh, wait. No, they changed their minds. Coffee is bad for you. The "powers that be" can't seem to decide if drinking coffee benefits us or if it causes cancer. This has happened with eggs and butter and red meat and countless other foods. We were to have a low fat diet and then it was a "right fat" diet. We were to eliminate carbs. Oh, wait, no that won't work. Diet recommendations are in constant and fluid change, leaving the public in a constant state of wondering: Am I killing myself by what I eat?
It can be exhausting, can't it? I am all for being a good steward of my body. I do believe we have a responsibility to eat in such a way that we are keeping ourselves as healthy as we can. But food is not sinful. Eating a brownie with ice cream is not sinful. And that's the mindset that has invaded this culture. We believe it is more sinful to eat a sugar-laden dessert than to watch a sin-filled movie. What is wrong with this picture?
Why do we care so much? What is driving us? Sure, it is probably to look and feel good. But I wonder how much of it is to prolong our lives. If we do x, y, and z, we won't die as early. This is what we are promised by the research and the reports. And yet, we see over and over again that no diet is a guarantee. We watch people with horrible diets last well into their 90s and, on the flipside, we see people who dedicate themselves to an organic, pure diet be diagnosed with cancer. These things do not compute with what we are being told, do they?
I am not implying that we should eat anything we want whenever we want. No, not at all. But I wonder if our obsession with food and what we should eat and shouldn't eat is pleasing to our heavenly Father? And just what are our motives for our feelings about food?
I believe that many of us struggle with this and I just wonder how legitimate this is. Are we driven because of what God says or are we driven because of what the world is telling us? It is important that we make this distinction.
The world tells us that if we eat in a certain way we will stay young, eliminate wrinkles, remove our aches and pains, and live forever. It's all about maintaining the glory of "youth". But no diet–no matter how pure– is going to keep us from growing old. We do realize this, right? Somehow, we have to find that delicate balance of eating well and yet still find a way to occasionally enjoy a piece of birthday cake or McDonald's french fries without feeling guilty.
So if our diet can't help us cheat death, then are we left hopeless?
No, actually, we aren't. There is only one way to cheat death and that is by trusting in Jesus as our Savior. He gives us eternal life in a place that is far better than on this fallen earth (John 3:15; John 10:28; Romans 6:23).
Only Jesus can do what no special diet can do. We have to remember that 100% of men die. Men can connive and invent and work to keep it from happening, but they will never succeed. Everyone dies. The wages of sin is death (Romans 6:23) Our only hope for an abundant and wonderful eternal life is found in Jesus. By grace alone through faith alone.
So when this corruptible shall have put on incorruption, and this mortal shall have put on immortality, then shall be brought to pass the saying that is written, Death is swallowed up in victory. 55 O death, where is thy sting? O grave, where is thy victory? 56 The sting of death is sin; and the strength of sin is the law. 57 But thanks be to God, which giveth us the victory through our Lord Jesus Christ.
58 Therefore, my beloved brethren, be ye stedfast, unmoveable, always abounding in the work of the Lord, forasmuch as ye know that your labour is not in vain in the Lord. I Corinthians 15:54-58
So let's eat smart but let's enjoy life. Let's work to find a balance. We do have food freedom in Christ. We have to stop believing that we can control our destinies and cheat death by what we eat. Of course we should do our best to be healthy, but there is nothing in scripture that says that weighing a few extra pounds over what the "powers that be" deem appropriate is sinful. There is no command in scripture that states "thou shalt not eat sugar or fried foods". Our physical health and well-being has become a great distraction for many of us. It is not wrong to give some attention to the food we put in our mouths, but how about we end our obsession with it and start being obsessed with knowing the Word? As Paul says in I Timothy 4:8–
 For bodily exercise profiteth little: but godliness is profitable unto all things, having promise of the life that now is, and of that which is to come.