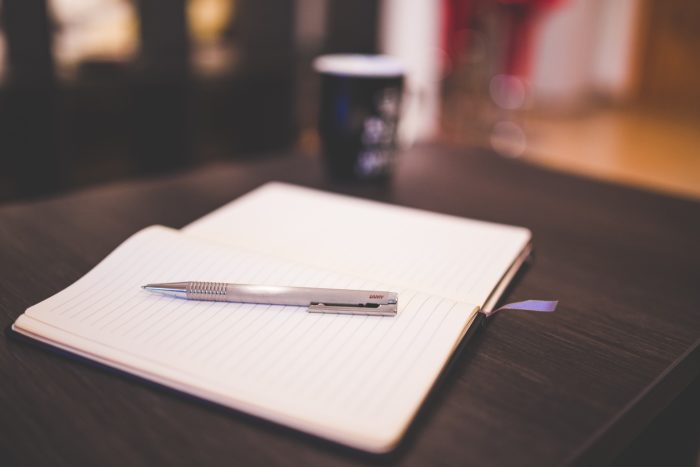 This time of year abounds with New Year's resolutions regarding weight loss, exercise, and better eating habits. Articles, commercials, and Pinterest pins about these things really rev up as the new year approaches because this is often when people determine they are going to change their habits. In fact, I know a young man who said he plans to skip the gym the first couple weeks of the year. Two weeks is about the amount of time it takes for all of those gym newbies to lose interest and settle back into their old way of life.
I'd love to tell you how you keep from losing interest but A) that isn't what this post is about and B) I truly have no idea. If I figure it out I will let you know!
But as I thought about a new year and new beginnings, one thing occurred to me. How many of our resolutions or thoughts about beginning anew have to do with our spiritual health? Oh, I know lots of us don't even make resolutions or set goals at all. But for those of us that do–how many are spiritual? How much effort do we give to growing us a believer? Or are we content to just be?
Physical health is good. We should desire to be the healthiest we can be because healthy people are able to serve God better. But Paul says this in I Timothy 4:8–
For bodily exercise profits a little, but godliness is profitable for all things, having promise of the life that now is and of that which is to come.
This tells us that–while physical health is good–godliness is better!
So if this is the time of year you often spend some time thinking about where your life is going and setting some goals for yourself, I hope that you will consider setting a goal that has to do with getting into the Word of God. For this is the only way true and lasting growth will occur. Start the Growing 4 Life 2017 Bible Reading Challenge or some other Bible reading plan. Commit to doing a book of the Bible study (using a solid, biblical study method). Or pick a passage to memorize.
Whatever you decide, I know that it will yield great dividends in your walk with God. Studying the Word takes work, but it is richly rewarding.
Remember–there is nothing wrong with goals to be healthy or more organized or to set a budget and stick to it. This can be a wonderful way to serve the Lord better, for sure! But sometimes we can get so caught up in the temporal things of this life that we neglect the eternal things. So, along with other goals you are setting, how about setting a goal that gets you in the Word of God for 2017?