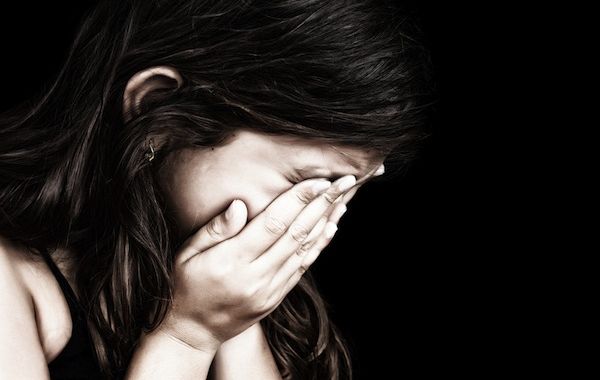 Something terrible happened over the weekend to a really nice family. I don't know them all that well, but I do know that, from my purely human point of view, they certainly didn't deserve this tragedy in their lives.
I found myself really questioning the goodness of God as I tried to sort through all of this in my mind. Bad things happen to godly people. We know this is a fact of life. And, yet, sometimes, it just hits us and our spirit cries out to the Lord, asking "But why, God?"
It wasn't that I was questioning Him. I know (in my head) that He is good all the time. And I know that He loves this family and that hasn't changed because He has allowed this tragedy in their lives. But my heart was having a really hard time wrapping itself around the why. What good purpose could this possibly have?
I don't have the answer to that. Just like good purposes and lessons learned do not always show forth through the hard moments and difficult times in my own life, I may never know why this family has suffered so.
But God knows. I try to remember that He sees the whole tapestry, while I only see a tiny speck of it. One tiny dot in the scope of all of time in the whole world. I can't help but realize that I really know nothing and should not judge God based on my very limited perspective.
As I was pondering all of this, I just "happened" to read the following in a *fiction book I am reading–
"See, typically we measure goodness by whether we like something or not. I like this, so it's good. I don't like that, so it's not good. We can do this with God, pretty easily, in fact. If He does something we like or agree with, then He's good. If He does something or allows something we don't like, we're not so sure anymore. We won't usually say it out loud; that would be impolite. But we can go there in our hearts. And once we do, we start to pull away from the Lord . Do you think that could have happened here?"
And this–
"God doesn't just do good, Shawn. He is good. His goodness flows from his very nature. Because we don't always understand what He's doing, some of it doesn't seem good to us. But that's where our faith comes into play. We must believe, as Paul says, that God is working all things together for our good. In time, His goodness and good purposes will become clearer to us. But it can take time."
Wow. A sermon to me right in the middle of a novel, just when I needed it. And people say there is no personal God? I beg to differ.
Of course, that last sentence — about His purposes becoming clearer in time–while that is sometimes true, it isn't always true, is it? Sometimes we will never find out this side of heaven.
But how convicted I was by that first thought— Wasn't I judging God's goodness based on my perception of what is good? Only God knows the ramifications of any tragedy. He knows whose hearts will be touched and what seeds will be planted. He knows the spiritual growth that will take place and the relationships that will be changed. We can't see it all, because we are limited by time and our own perspectives. I keep coming back to that word "limited".
And I realized something — how dare I judge God based on my own limited and humanly flawed knowledge? How dare I? Who do I think I am, anyway?
I remember a friend once saying that she believes it is actually a sin to question God and to ask why. I am not sure about that, but I do believe that if we don't come to a place of utter submission to His will after our initial and natural questioning, we will struggle all of our lives in our relationship with Him. It is about sovereignty and submission. Very very unpopular words in this culture we find ourselves.
And, interestingly enough, as I was thinking through all of this, another friend who is going through an extremely difficult time in her life shared with me a really amazing way she has seen the Lord take her tragedy and bring someone to Himself because of it. Now if that isn't an encouragement to keep trusting, I don't know what is.
But, no matter what outcomes we do or do not see, scripture teaches us that we are to keep submitting and trusting, knowing that our heavenly Father loves us and will keep us in His care, no matter what we face (I Peter 5:7; Lamentations 3:25; 2 Corinthians 1:3-4).
*Walsh, Dan (2010-06-01). Homecoming, The: A Novel (Kindle Locations 3581-3584 & 3588-3591). Baker Publishing Group. Kindle Edition.