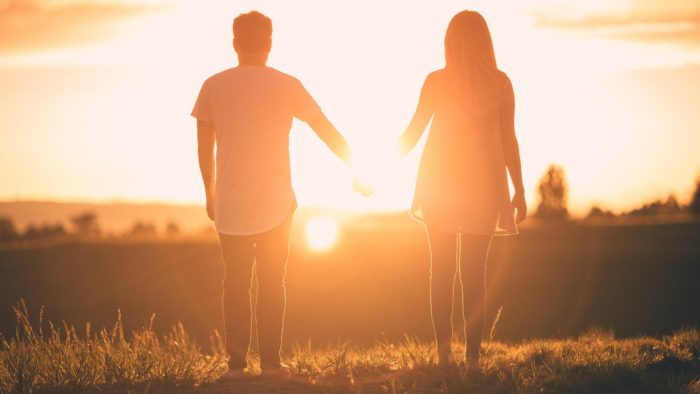 I awoke yesterday to hear that Matt Lauer had been fired. Now, I knew he was extremely left-leaning and a typical reporter, but, as newscasters go, I did think he seemed like a nice guy.
As I tried to wrap my brain around the latest casualty of the sexual harassment and abuse accusations, I felt sad. There have been several over the past few months and, while not surprising, they are just…sad. I know as much about these guys and their accusers as I do about the peanut head bug (yes, a real insect) that lives in the Amazon Rainforest (i.e. nothing), so I have no idea what the truth really is and I will refrain from sharing any opinions on such tragic situations. But perhaps these accusations can raise a conversation that we Christian women should probably have.
Let's think for a moment about men.
Men love sex.
Sure, there are exceptions, but as a rule, most men were created by God to love sex. As young men, they can hardly go a few minutes without thinking about it. This obsession might diminish slightly as they grow older but their love for it remains. Men love sex.
And Hollywood and marketers use this love for sex to achieve ratings and sales. Anywhere you turn, sex is being sold. It doesn't matter if it's a war movie or a commercial for deodorant, sex is often what's for sale. It is appalling.
On our TV screens, fornication and naked bodies abound. Crude and dirty jokes are the norm. And many–even Christians– just watch, with nary a thought to turn it off. Radios croon out lyrics encouraging premarital sex, cheating, and all other varieties of sexual sins and it is justified by the excuse that it's only the tune they like–they are not listening to the words. (Impossible, by the way, since your subconscious mind hears everything.)
The internet is loaded with pornography that is hard to escape. Even a simple search on a site we consider safe will sometimes bring naked images to our screen.
And this push to sell sex has reached us in personal ways we never imagined. Co-workers show cleavage, church ladies wear short skirts. Even at homecoming dances, our teenagers wear the latest styles that leave little to the imagination–torturous for the young men accompanying them.
Men cannot escape the constant battle and efforts of this culture to remove the purity of their minds. There is nowhere they can turn. Even in church this battle is fought, as even the sanctuary is no longer a sacred place where a man can get away from women who are dressed immodestly.
I think we can see that Satan has hijacked sex. Literally. He has mangled and destroyed it, warped it and corrupted it until it has become something Christians don't even want to talk about. But sex is a beautiful gift from God the Father. He designed it specifically for a married couple. And when used in this way God is not only pleased but He is also glorified.
And so we can see that there are two utterly opposing views–the world's view of sex and God's view of sex. And Christian men are often caught in the cross-hairs of these two viewpoints–knowing the view they should have, but constantly being pulled to the world's side of things wherever they go.
So while a man is absolutely and completely responsible for his own sexual purity, I do want to raise the conversation that there are four things we women can do to help our Christian brothers as they fight this tough battle of purity in their own lives–
1. As girls and women, we can dress modestly. As parents, we can require our daughters to do the same, explaining that this is a way we can show Christian love to the boys and men around us. We can make sure that we and our daughters are clothed in such a way that it doesn't lead a man to think sexual thoughts.
2. As moms, we must keep our young and teen-aged boys away from sexually impure entertainment and work hard to protect them from online pornography. We can and should help our husbands in this area as much as we are able to, as well. This may well be one of the most challenging and important jobs we will ever take on.
3. As women who love the men in our lives, we can pray for them. Pray hard, that God would protect them as they walk through a world that is obsessed with sex at almost every turn.
4. And as wives, we must be sure to love our husbands in all ways, including in the bedroom. God designed sex to be beautiful and wonderful in its biblical context. If our husbands don't feel loved in this way we leave them open to temptation.
Life is often ugly and messy. This is one of those things we don't even like to talk about. But sometimes things just need to be said. Again–let me be clear–men are 100% responsible for their thoughts and actions. They will be accountable to God for what they think and what they do. But I hope, as Christian women, we can come alongside our Christian brothers in love and support as they fight to stay pure in a culture fixated on sex.