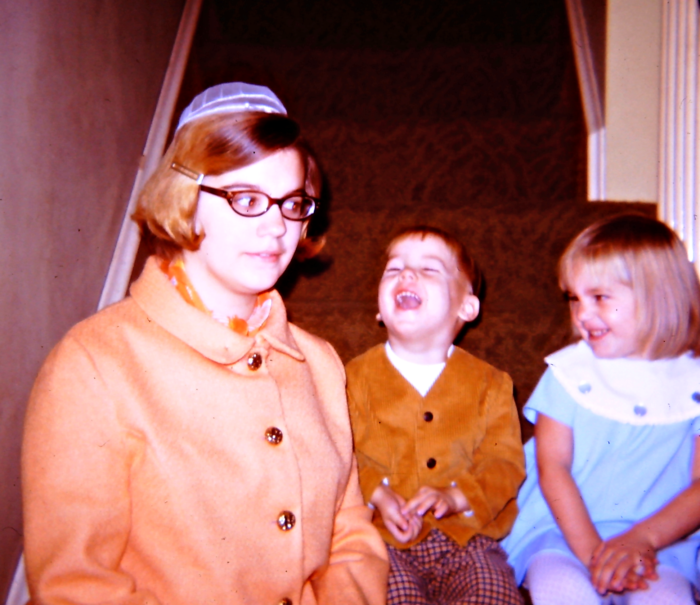 A few weeks ago, I attended the funeral of a dear lady who quite unexpectedly escaped the tragedies, sorrows, and fears of this world and headed to glory to be with Jesus. Although I didn't know her well, I had been blessed by her warm smile and happy laughter many times. And one can easily see the beautiful legacy she has left in the lives of her husband and children and their families. Such a sad and painful time for all who loved her and yet how comforting to know she has left this world to go to a far better place.
At that funeral a letter was read that was written by her daughter. It was not only a tribute, but it was filled with many sentences that started like this: "Did I ever tell you…"
It got me to thinking about my own mom. Have I told her what she has meant to me? What she continues to mean? There is nothing like a sudden death to remind us that the person we love and appreciate may not be there tomorrow. We need to say these words now. There is no guarantee that there will be a tomorrow.
So it is with this in mind that I write this post. To my regular readers, I hope you will forgive me for dedicating this post to the woman who has helped me become the person I am today. Mother's Day seems like the perfect time to write such a post, doesn't it?
MOM, have I ever told you…
♥ That you are still the first person I call when I am excited, scared, happy, or sad?
♥ That your godly wisdom has spared me so many heartaches and so much unnecessary drama?
♥ That you are one of my very best friends?
♥ That your unfailing love and support has been a bulwark of strength for me in any battle or struggle I have faced throughout my life?
♥ That you have inspired me by your warm, kind, and unbiased treatment of others?
♥ That your never-ending godly example of rolling with all of the punches and flexing with all the changes life throws at you has encouraged me to follow in your footsteps? (although I'm certainly not very good at it yet…)
♥ That your loving support of your grandchildren in all of the stages of their lives–support that continues unceasingly even now as they start their own lives as adults–has been so incredibly important in shaping who they have become today?
♥ That your infectious laughter and warm smile bring such light to any room?
♥ That your willingness to laugh at yourself has made our family so much more fun?
♥ That your refusal to hold grudges has been an inspiration to your family, instilling in us a desire to follow your example?
♥ That your "lamby heart", head rubs, abundant grace, and permission to give our lima beans to the dogs after Dad had left the table were just what we kids needed sometimes?
♥ That your refusal to simply "take my side"– encouraging me to instead consider my husband's point-of-view in those early newlywed years– changed the course of our marriage?
I could say more. So much more. And I recognize that I have made you sound almost perfect. But, of course, we both know you weren't. In fact, you'd be the first to say you aren't perfect. However, your faithfulness to God and His Word has changed the course of the future for your family. Your desire to live a godly life has not gone unnoticed. And your care for your children and grandchildren is a tremendous blessing to all of us. I am forever grateful.
Love you, Mom.
♥    ♥    ♥    ♥    ♥
If you are reading this, I hope that this post will encourage you to tell your mother the things you have just never gotten around to saying. And if she is no longer on this earth, then I hope that you will tell your children and grandchildren about your mother, keeping her memory alive by sharing about her. I wish everyone a wonderful Mother's Day! ♥