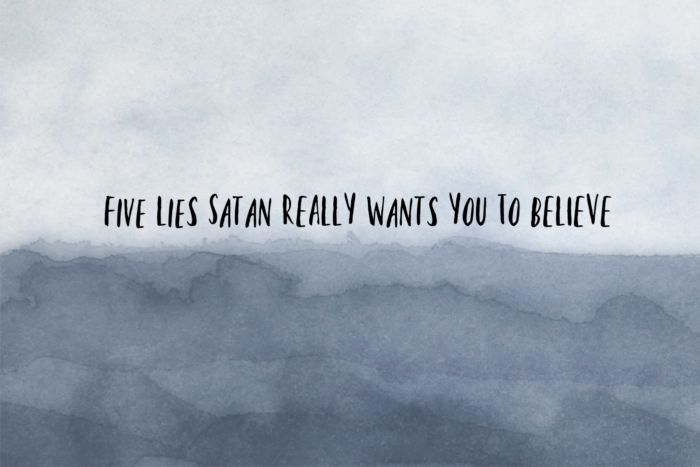 Last week I wrote about my conviction that much of today's music that is labeled Christian really isn't Christian at all (You can find that post here). I then shared a bit of my journey out of my addiction to that style of music and the difference it has made in my life.
Part of this journey has led me down the path of searching for worthwhile music to listen to. As I mentioned last week, I am very much a "music" person. There is a lot–I mean a LOT– of music labeled Christian out there. I started exploring some of this and have found some real gems. Amazon Prime Music (where I can often listen to the whole album) and Itunes preview option (where I can listen to a nice long clip) have revealed some real favorites.
Last weekend I saw a new family singing group pop up on the side bar of Amazon Prime Music. There were two CDs there, so I clicked on the first one. I really liked it. I was pretty sure I had found my newest favorite! I clicked play on the second CD to see if I would like that one, too.
And I did. Until–
I heard something like this: "Somehow you saw something worth dying for"
Wait! What??
There it was again. The song was implying that the reason Jesus died was because He saw something of worth in us. There–right on this nice, sedate, Christian family album–was that insidious lie Satan has been trying to sell us on since the beginning of time.
Satan is in the business of selling lies. You see, if he can get Christians to believe them, then he has rendered true Christians ineffective and defenseless; and professing, fruitless Christians comfortable and feeling secure when they shouldn't.
What are some of his most crowd-pleasing (and dangerous) lies?
Well, let's start with the one I ran into last week: We are worth dying for.
Since the garden, Satan has been trying to sell us on our self-worth. This lie has taken on exponential influence with the advent of the self-esteem movement.
But what does the Bible have to say about this?
Let's go to Romans 3:10-18 to find out–
As it is written:
"There is none righteous, no, not one;
11 There is none who understands;
There is none who seeks after God.
12 They have all turned aside;
They have together become unprofitable;
There is none who does good, no, not one."
13 "Their throat is an open [d]tomb;
With their tongues they have practiced deceit";
"The poison of asps is under their lips";
14 "Whose mouth is full of cursing and bitterness."
15 "Their feet are swift to shed blood;
16 Destruction and misery are in their ways;
17 And the way of peace they have not known."
18 "There is no fear of God before their eyes."
There is none righteous. None who seeks after God. None who understands. Let the impact of that word settled into your heart.
None.
If there are none then that means you, me, your friends, your kids, your parents, your pastor, your mentor–and any godly Christian you can think of–is not righteous. They are sinners.
Oh, thank God, we are sinners saved by grace and given a new nature. But all the glory goes to God and we don't deserve any of it.
The amazing grace, the incredible love, the awesome gift of salvation is so wonderful because we weren't worth it. Because we don't deserve it. Because there is nothing good in us.
How the Gospel gets distorted and pride starts to take over when we start thinking that somehow we deserved to be rescued.
A second lie Satan is trying to get us to believe is that scripture is no. big. deal.
He is diligently trying to take our attention off of the Bible, because as soon as he does that, he knows he wins. Christians are anchorless without the Word. We lose all of our moorings, boundaries, and solid footing without the Word. When we start playing loosey-goosey with the inspired Word of God and begin to change age-old interpretations to match the culture, Satan has scored a huge victory.
We are also powerless to win souls without the Word. We lose the heart of the Gospel and our ability to truly know and understand God.
But evil men and impostors will grow worse and worse, deceiving and being deceived. 14 But you must continue in the things which you have learned and been assured of, knowing from whom you have learned them, 15 and that from childhood you have known the Holy Scriptures, which are able to make you wise for salvation through faith which is in Christ Jesus.
16 All Scripture is given by inspiration of God, and is profitable for doctrine, for reproof, for correction, for [c]instruction in righteousness, 17 that the man of God may be complete, thoroughly equipped for every good work. (2 Timothy 3:13-17)

Third, love is all that matters and true love is determined by how someone feels. 
Satan wants us to believe that love is the only thing that really matters. But, even the definition of love is warped and wrong. He would have us believe that if we speak the truth in love to someone, we actually aren't loving them if it makes them feel bad. Do you see how twisted this has gotten? Loving someone has come to mean making someone feel good. But is this love?
Of course not.
Love does sometimes bring wonderful feelings. Remember that feeling when you received warm words of approval from your mom or dad when you were a kid? Or looked into the eyes of your groom or bride on your wedding day? Or held your child that first time? True love does feel great sometimes.
But sometimes, true love doesn't feel so good. Sometimes our parents needed to discipline us and make us feel very un-good. Sometimes, we have to talk about something really hard with our spouse or our kids and it doesn't feel good at all. But we know it is in their best interest.
Satan would have us believe that this isn't really showing love. So we must always go back to scripture. What does scripture teach about this?
 that we should no longer be children, tossed to and fro and carried about with every wind of doctrine, by the trickery of men, in the cunning craftiness of deceitful plotting, 15 but, speaking the truth in love, may grow up in all things into Him who is the head—Christ— 16 from whom the whole body, joined and knit together by what every joint supplies, according to the effective working by which every part does its share, causes growth of the body for the edifying of itself in love. (Ephesians 4:14-16)
God has designed us to be truthful with one another as a protection. We can help each other. What you see, I may not see. What I see, you may not see. True love speaks the truth so that we may all grow up together in Christ. But, oh, how pride ruins God's plan.
Fourth, salvation is just a prayer.
How many people believe they are saved because they said a childhood prayer and then went on to live sinfully, without remorse or repentance for the rest of their lives?
The Gospel without taking up our cross is no Gospel at all (Luke 9:23).
The Gospel without some kind of life transformation is no Gospel at all (2 Corinthians 5:17).
And yet we now have a thousands–maybe millions?–of people who believe they are saved because they said "I believe in Jesus."
Anyone can say it. True belief is shown by actions. This is clear from the Word.
The fifth lie is that conflict is bad.
Satan would have us believe that all conflict is sinful. And yet, we know that in order for the truth to prevail, there will have to be some conflict. We read this all through scripture. Christ first showed us this by his declaration in Luke 12:51:
 Do you suppose that I came to give peace on earth? I tell you, not at all, but rather division.
Christ knew that his first coming would not bring peace to the earth but would bring division. And, oh, how it has!
Paul also shows us that conflict can be expected if we are preaching and teaching the truth (2 Timothy 4:9-16). He also shows us in many places how to deal with the conflict as a believer–such as loving our enemies, having much patience, and not letting anger get the best of us. That's probably worth a whole post on its own. But the point here is: We will have conflict and conflict, in and of itself, isn't bad.
The conflict we experience in our lives is either due to selfishness or to standing for the truth. It is one or the other. We can determine which it is when we take a look at what we are fighting for.
If we are fighting over something we personally want or desire, that conflict is wrong and sinful. However, if we are standing for something the Bible clearly teaches, then this conflict is due to our stand for the truth and we mustn't get too upset about it. In fact, the Bible teaches that we must expect it.
_________________________________________
And there you are! Five of the lies that Satan wants us to believe. If he can get us to believe them, then Christians will be rendered ineffective and the lost will hear the true Gospel less and less…
He's been pretty successful, thus far.
There are more lies. Many more. Satan is the father of lies (John 8:44). And he is seeking to devour us (I Peter 5:8). Be vigilant! Be aware! Be watchful!