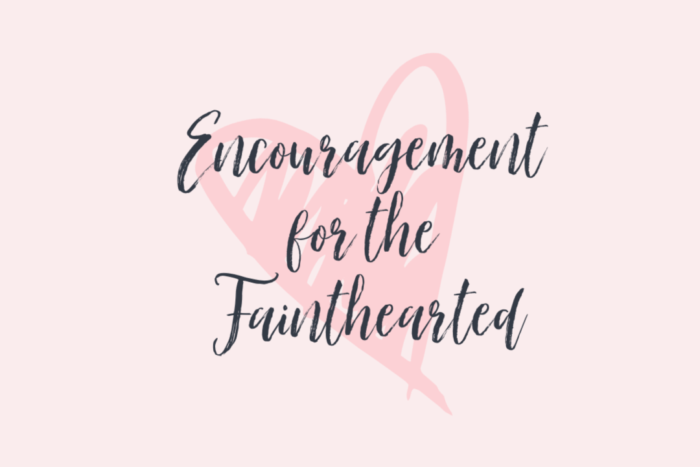 A few weeks ago, we realized that we were going to have to say good-bye to our dog. She was growing thinner by the day and it was obvious something was really wrong with her. When I called the vet they asked me if we would stay with her during her final hour or just give her to them.
Oh, how my whole being wanted to just leave her, so I wouldn't have to face the "hard". So much easier to drop her off and walk away.
But it wasn't that simple…
I have had two dogs in my life that have meant more to me than any others, and she was one of them. I just couldn't leave her to die all alone.
The next few days dragged by as we spent our final moments with the treasured pet that had been with our family for fifteen years.
And then came the day when my 21 year old daughter and I got into the car with Belle for one last time. We drove to the vet, hearts heavy, and were taken to a little room. There, we said our final goodbye and Belle breathed her last. I still tear up, even as I am writing this.
Several times over the course of the week before, I wondered if I was doing the right thing. Surely, it would be okay to just leave her? After all, she was just a dog. But as I left that room, even as I was dealing with the grief of losing this beloved pet, I was very much at peace that I had chosen the harder path.
She is just a dog. A dog without soul and without eternal significance. This is minor in light of many choices we face.
And yet, this incident reminded me of how, so often, the harder choice is the better choice.
We love easy roads. We all do. How much easier to traverse a smooth, wide road than a rocky, narrow path. And so often I make the choice that is easier. At least at the time.
I feel like I've come awake these past few months to how often I've chosen the easy path. I've been spoiled. I always knew this, but it has taken on even more significance recently. Most of us have been tremendously blessed materially and have rarely had to make choices that would bring negative consequences on ourselves or our families.
And I wonder: Do I even have what it takes to face the hard? Do I have the courage and strength and boldness I am going to need for whatever lies ahead?
This can make me feel downright fainthearted.
That's when I am reminded of three very, very important principles from God's Word (Don't skip over the verses! They are amazingly relevant and oh, so comforting!)–
1. My strength comes from the Lord.
Isaiah 40:31 But those who wait on the Lord Shall renew their strength; They shall mount up with wings like eagles, They shall run and not be weary, They shall walk and not faint.
Philippians 4:13  I can do all things through Christ who strengthens me.
2. God will supply all of my needs.
2 Corinthians 9:8 And God is able to make all grace abound toward you, that you, always having all sufficiency in all things, may have an abundance for every good work.
Philippians 4:19 And my God shall supply all your need according to His riches in glory by Christ Jesus.
3. God's grace will be sufficient.
2 Corinthians 12:9-10 And He said to me, "My grace is sufficient for you, for My strength is made perfect in weakness." Therefore most gladly I will rather boast in my infirmities, that the power of Christ may rest upon me. 10 Therefore I take pleasure in infirmities, in reproaches, in needs, in persecutions, in distresses, for Christ's sake. For when I am weak, then I am strong.
Hebrews 4:16 Let us therefore come boldly to the throne of grace, that we may obtain mercy and find grace to help in time of need.
When we have doubts we must remember these three things! Whatever lies ahead, we have the Lord on our side. These words from scripture are not empty promises. They have been proven over and over again by those who have gone on before us. They are being proven every day by those who are already walking the difficult path of persecution in other lands.
We will not be left alone, as those without a Shepherd. We will not be left hopeless, as those without a Savior. We will not be left weak and powerless, as those without Almighty God on their side.
No matter what lies ahead, we must choose the righteous and holy path. No matter how arduous the trail ahead, we must take that first step. And when we do this, we can be assured that God will provide all we need to travel this hard road. He is walking with us. We are not alone!