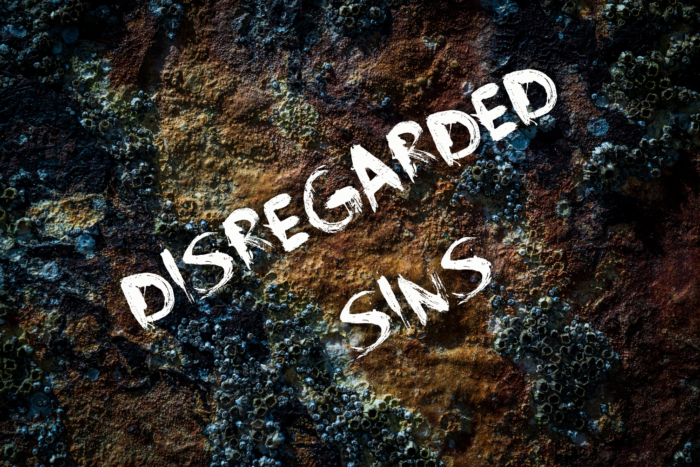 The other day my phone screen went black. I could hear the texts coming in but I couldn't see them. I fooled with the buttons but nothing I did was successful in giving me back my screen. In my thoughts, I started to complain. What in the world? Why now? Normally, I will tell someone where I am going, but not this time. If I didn't answer texts, my family might worry. Thankfully, there was an AT&T store nearby so I stopped in there, borrowed the phone of a nice man to call my husband and let him know what was going on, and spent an hour (or more) trying to figure out how to solve my problem.
Somewhere during that hour, while I was waiting for the AT&T representative to return from the back of the store, I realized what a ridiculously unimportant, first-world problem I was having. Really? I am going to complain (in my head, mind you) about such a thing? What is wrong with me?
But we do it so easily, don't we? We literally complain about everything. Or am I alone in this?
Every time I read Numbers 11, I am struck by God's lack of tolerance with complaining. Go ahead and look it up. It is incredibly sobering. God hates complaining. It is a vile sin and strikes at the very heart of His sovereignty in our lives. Any complaint-no matter how big or small–is a way to let God know that we are not happy with our lot in life. We are in essence letting Him know that we don't think He is doing a good job and that, at this particular moment in life, we really don't trust Him.
We don't normally think of complaining like this. We view it much more casually than it really is.
Philippians 2:14 lets us know that God's hatred of complaining continues on into the church age–
Do all things without complaining and disputing.
All things. When our phone dies. When it rains for our summer picnic. When we get sick. When our arm hurts. When someone disappoints us. When we are betrayed. When something really bad happens. We are supposed to live all of life without complaining. That is a really tall order in a complaint-drenched society.
Complaining can become almost habitual if we aren't careful. It can even be the main gist of the conversation when we hang with friends or family. It can become a way of life.
But perhaps it is time to change. God hates it. This is reason enough to break ourselves of the habit.
As if that isn't enough, in the next chapter, Numbers 12, we go on to read about the sins of gossip and envy.
Numbers 12:1-2 puts it like this–
Then Miriam and Aaron spoke against Moses because of the Ethiopian woman whom he had married; for he had married an Ethiopian woman. 2 So they said, "Has the Lord indeed spoken only through Moses? Has He not spoken through us also?" And the Lord heard it.
The Lord becomes so angry about this that He strikes Miriam with leprosy!
Was He more angry about the envy than the gossip? We can't really know, but we do know that both are sins that are very serious in God's eyes.
We read about gossip in Proverbs 16:28: A perverse man sows strife, And a whisperer separates the best of friends. 
And envy is one of the ten commandments (Exodus 20:17): You shall not covet your neighbor's house; you shall not covet your neighbor's wife, nor his male servant, nor his female servant, nor his ox, nor his donkey, nor anything that is your neighbor's.
Both are considered sin in the Lord's eyes. And for that Miriam paid dearly.
But in this age of grace, we are not often struck down for complaining or for gossiping or for holding envy in our heart towards someone. Does this mean it is any less grievous to God than it was in the Old Testament? Has the age of grace changed how God views sin?
Most certainly not.
And it's these sins we view as small and inconsequential that can be the most damaging to those of us who truly desire to live a life pleasing to the Lord.
While we feel pretty good about ourselves for avoiding the big, obvious sins, these other sins sneak in unobtrusively through the cracks in our spiritual armor and before we know it, they have taken up permanent residence in our souls.
Has any of these sins made themselves comfortable in your Christian life today? I know I had to really do a heart and mind check after reading these two chapters.
If God hates these things so much, why do we treat them so casually?
After awhile, we can get discouraged. When we realize some of the sins that have become a part of the fabric of our lives, we can be frustrated or overwhelmed. I don't believe this is what God intends.
We know He uses the Word to convict and correct us (2 Timothy 3:16) and we know that we are foolish to read the Word and then to remain unchanged (James 1:22-25). And so, as God shows us the sin in our lives, we should thank Him and then begin to intentionally eradicate (or at least greatly lessen!) that particular sin in our lives.
And here's the wonderful thing–not only will we please God but we will reap the wonderful benefits personally. Curtailing sin has a way of doing that.
If we aren't complaining all the time, it is much easier to be grateful. And when we are grateful, we are much more content. And when we are more content we are just naturally happier. See how this works?
When we make pleasing God our main priority, He naturally takes care of our peace and happiness. It's an amazing thing. God's plan for us is right and good. He is not a mean ogre in the sky making demands (as some people would think). He is a gentle and loving God who wants and knows what is best for us. And it is best for us to not complain, to not gossip, and to not be envious.
But, most importantly, it is best for Him and His glory. What kind of testimony are we if we have these sins in our lives?
When Christians gossip? Envy? Complain? What kind of impression is the world getting?
I'll tell you: They are thinking "these Christians are just like us." And, rightly so–because it's true.
We can remove all kinds of worldly things in our lives but if we are complaining, if we are gossiping, if we are filled with envy–well, we are still very worldly. And we are a discredit to our Lord and Savior.
I say all this to myself, too. It is convicting to think about, is it not? And these sins sneak in so subtly, don't they? May we never let our guards down.
I thank the Lord for His Word and I thank the Lord that, through the power of the Holy Spirit, we can change. It is never too late!
Let's begin that change today.