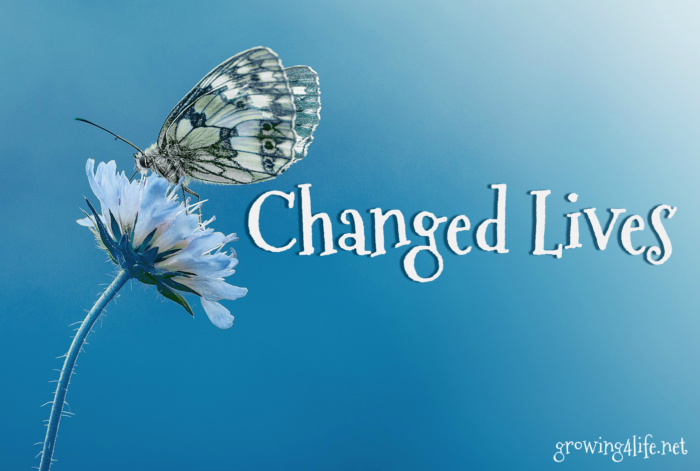 A few months ago, I received an email from one of my readers. As we emailed back and forth, we realized that we had a lot in common and a friendship grew. As we got to know one another better, she shared with me a little bit about the years she spent searching for God's presence through subjective experiences and how God opened her eyes to the truth in His Word.
As I listened to her, I realized that her testimony would be a valuable one here on Growing4Life. If you or someone you love is caught up in the IHOP, NAR, or any other subjective, experiential movement, you will definitely want to read this. If you or someone you love is valuing personal experience over God's Word, this testimony will show the danger that is involved when we do this.
A few things have stood out in my conversations with Melanie. First, the demonic things she was experiencing looked right and good on many occasions. Satan masquerades as an Angel of Light, and her testimony shows this very clearly. Second, the Bible was irrelevant and unnecessary when she was caught up in this movement. It was only when she started filling her mind with God's Word that He showed her the truth. Third, true joy and peace came to her when she surrendered her need for an experience and gave her life to loving God, denying self, and doing God's Will. And she clarified that this movement is all about the raising of self–the antithesis of what we find in scripture.
Melanie's testimony shows us clearly that God will give answers to those who are truly searching for the Truth. It gives hope and clarity to those of us with loved ones caught up in these movements. And it gives us insight into what is really going on in this movement. Recently, very popular evangelicals that we have counted on to remain true to God's Word have been pairing with the likes of Mike Bickle and others. This testimony shows us why these men and women are actually partnering with false teachers.
And so, with that introduction, I offer to you Melanie's testimony–
From the beginning…
Jesus called me as His own daughter (John 15:16) at Hume Lake Christian Camp one summer during my Junior High years. I have been following Him ever since. I still remember that special moment going from darkness to light and the joy of that experience– just as sweet and precious as though it were yesterday.
Walking the path of those young years alone was not an easy one, as my parents were not Christians at the time. I remember coming down from the mountain top shortly upon returning home and my parents quickly informing me that they were happy for me but my "religious thing" was not for them. Yet, in spite of my parents not being Christians, how wonderful God's ways truly were!
As God would have it, I happened to live directly across the street from a Presbyterian church! The youth leaders of that very same church happened to take an interest in me and they were the ones who invited me to Hume Lake. This became my new home and church family through my high school years. I still remember the liturgy, the robes, and even the boring hymns. In that day, religion seemed so boring, but Jesus was a whole different story. He was exciting! This is really where my foundation of God and Christianity was laid. Etched in my memory was the difference I saw between the Jesus I learned about at camp, a Savior who is personal and alive, and the form of Christ that was portrayed on Sundays in my church. The "church Jesus" seemed more distant, boring, and untouchable. Thereby, the two seemed miles apart and very different. And yet, I thirsted to know Jesus, the One who gave His life for me.
So how does one get to know this Jesus personally? How can one really connect with Him?
Early years…
As a young wife and mother of three small children, I had a strong desire to connect with other women on a deeper level. I decided to begin a women's prayer group in my home. We prayed for our husbands, our children, our church and church leaders, and our individual walks with Jesus. At this time, my husband went to church on Sundays but I knew where his heart was the rest of the week. All of us ladies had one thing in common—a desire to connect with Jesus on a much deeper level. If there was a way to explore the depths of this relationship and really connect spiritually, then we were going to find that doorway and walk right through it.
The problem began when I decided to lead the group in "practice listening" and "experiencing God" exercises.
These were harmless and innocent –or so I believed. This would certainly grow our faith and we all agreed in the group that we wanted to know God better and, of course, more deeply. Please understand that no one showed me these things but, instead, I simply learned them on my own as I leaped out in what I believed to be faith.
·       What could possibly be wrong with wanting to know Jesus on a greater level?
·       Was it not God's desire that we know Him well?
·       Who doesn't want to sense or feel God's Abiding Presence?
Growing in these "gifts" and rather quickly, I also seemed to be very good at them. Without going into detail, I will say here that I recognize now that I had some experiences as a child with the demonic world that played right into the hands of Satan and this "new" way to be drawn to "God".
Growing steadily in what I believed to be "gifts" (as this is what I was told) through "words of knowledge" and dreams, I developed the ability to see in the spirit realm–a place I had no business to be! My own church leaders even took note (I was attending a Dutch Reformed church at that time). They would send sisters my way when they did not know what to do or have answers for them. If those sisters seemed oppressed or could not move forward in their walk with Christ, they were directed to call me.
Perfecting my craft…
As I daily worked on my "craft" with determination, I also desired to gain understanding. Hungry and eager, I read every book I could find that would help me grow in this area. Many of these were found in Christian bookstores. Sadly, lining many of our Christian bookshelves today are literally hundreds of these books by so many different authors. This might lead one to think that these teachings are perfectly normal and acceptable under the Christian umbrella. Don't be fooled!
It grieves me to say that I led twelve precious women astray for almost ten years. I lead them right into the heavy experiential/contemplative movement and what I know today are false teachings and false doctrines. Today, these dear sisters believe I jumped ship and have gone off the deep end of legalism. In fact, only one of these will have even very limited contact with me.
Seeking the experience…
Three of us from the prayer ministry excelled and bonded which made us a pretty tight team.  Because I seemed to be most "gifted" in this area of hearing I became the natural leader. Now you must know there was no accountability. I had no one to whom I was accountable to in any way (big mistake).
As word spread, women who needed inner healing would come to me, seeking an appointment. I would tell them I did not want to know anything regarding their situation because I wanted them to have an "experience with the Lord" which would solidify their faith in Him. (I recognize now just how dangerous and wicked this was!) I would then go into prayer on their behalf and write what I heard from the spirit realm. 99% of what I wrote was accurate (just like a medium)! I would then share with them and expose things only the Holy Spirit could possibly know! Or so I believed. Now I know that I was dabbling in the demonic world.
I would also write a love letter for them from the Lord, which would only increase their belief in Him as this also was very personal and highly experiential. (What does this remind you of? Perhaps Sarah Young of Jesus Calling fame? She, too, claims to use automatic writing in order to share "God's messages").
As I write this, I'm reminded of one clear day, early on, which sticks out in my memory. I heard, in the quietness of my heart–not an audible voice, mind you, but more like an impression on my heart– "Is this something the Lord would approve of?" But instead of tuning my heart towards the Lord and His Word, I continued on in a dangerous direction.
I also remember thinking at that time that anything the devil had meant for evil, God had surely redeemed, restored, and thereby deemed it all good. Therefore I believed that even automatic writing could be a good thing. This led me to believe that this could be useful and benefit the body of Christ. Tragically, this is what was taught in some of the Christian circles I floated in and out of and it was even approved of by my own church. (This is an absolute lie, of course!) And so I had been clearly warned and yet I ignored the subtle warning and dismissed it as from the devil! I was so young, and, oh, so very foolish.
Sadly, I was also very naïve to anything the scriptures had to say against witchcraft. The lie was really on me, as I believed I had been given a great level of discernment by the Lord! I recognize this now as nothing but pride!
This same lie sadly circulates today in many Christian circles. Just look at yoga, for instance. "God has redeemed it, and if I don't use it for evil, then it isn't evil." We've (His church, His beloved bride) gone even so far as to deem that which is blatant and purely evil worship of another god by calling yoga holy. What an oxymoron!
Beautiful witchcraft…
More than once, I was given information from the spirit world about different pastors, leaders, and churches regarding their immorality and sin. Sometimes I would have dreams the night before a scheduled meeting. And so when I went into the meeting I knew things and was able to reveal the darkness and discern the lies going on between the leadership. Now this part was based always in repenting and confessing. I honestly believed that I was doing right by God as I "ministered" in this way. And while some of my theology was correct, partial truth of knowledge is dangerous. The devil also has a partial truth of knowledge but not the whole truth.
Knowing ALL of God's Truth Matters!
Like so many today in the body of Christ—dare I say most– I simply did not know the Word of God accurately.
I spent many years leading many believers and even a few pastors through "deep inner healing". This was done mostly by visualization which I believed was being led by the Holy Spirit. It appeared to be so beautiful. How could this not be of God? Especially, if the outcome was good and what we did was all in the precious name of Jesus…
In these inner healings and visualizations, I was able to see and walk people through what was presented in the spirit realm. This led to a high point when they "encountered Jesus" for themselves. This would, naturally, make Jesus more real to them because the experience itself was very real and usually highly emotive.
I remember one pastor who was moving on from his current church and struggling with what direction to go. He was having a difficult time choosing between the churches he had been offered and was looking for confirmation. I told him what I believed to be the place of choice, and with just that word of confirmation, he lives today in that very location. I can see now that this was simply "divination" and certainly not a special message from the One, True God.
I have learned now that we must always look to God and His Word for our answers. We must always put our trust in Him and never in man or in our subjective experiences (Psalms 146:3).
Beware of Christian cults…
As I became more immersed in this new "Christianity", I was very naturally led to Mike Bickle of Kansas City IHOP (International House of Prayer). Maybe you have heard of him? My group of ladies hailed him as a super–mega Christian leader who was truly connected to the Holy Spirit. I actually flew out to Kansas City to participate in this cult movement.
Sadly, our prayer group followed many who were just so far off from the truth of God's Word as to be truly dangerous. I shall list a few as pure warnings:
·       Graham Cooke (Third wave theology)
·       NAR (New Apostle Reformation, another name for Dominionism) and the many self- proclaimed prophets (too many to count)
·       Cindy Jacobs (Generals International)
·       Jack Deere (Third wave theology) Deceased
·       Rick Joyner (Morning Star Ministries)
·       Che Ahn (Harvest International Ministries, Pasadena)
·       Mike Bickle (IHOP) and Lou Engle (Joel's Army)
·       Heidi Baker (Iris Global Ministries)
·       Bill Johnson (Bethel, Redding CA)
·       Jill Austin (The Masters Potter) Deceased
·       Patricia King (XP Ministries)
·       Peter C. Wagner (leader to the NAR and many of those listed here)
Sadly, you can see this was my "circle of influence" for many years. And WHAT an influence they had on my life! They were leading me far away from the path of godly, biblical living with their crooked theology. Reading as many books from these authors as I could get my hands on, I devoured their sweet sugar, this false gospel, and passed on their heretical teachings to my brothers and sisters in Christ. I cannot tell you how sick and grieved my heart is over what I've done in the name of Jesus.
Please take a moment and carefully examine your own circle of influence–
·       What gospel is being preached and proclaimed?
·       Does it elevate Jesus as reigning Lord and Savior instead of man and his works of wonder?
You see these men and women draw others unto themselves, instead of to the true majesty of God who forever reigns from His throne–the One who is high and lifted up, the train of His robe filling the temple (Isaiah 6).
My friend, a true encounter with the living God would make one shudder and want to hide in awesome fear! We would never be able to stand one minute under the weight of His Holy presence in our sinful condition. Fear and dread like a dead man would come upon us. No one could handle the "true" magnificent glory cloud of God. We see this in scripture over and over again. It is in complete opposition to the fake experiences that these false prophets provide, conjuring up glory clouds from the spirit world to make you believe you are having an encounter with God himself.
Going from one circus tent to another, (I can't call them Christian seminars or retreats because they simply were not!) I gleaned much from these well-known self-proclaimed prophets and apostles. Often times in Christian circles we are led to believe these "apostles" have something which appears to be "extremely special" and of "great value". We are led to believe we must have what they are selling. If you wanted more of God's anointing, you need to give to their ministry, be blessed by their "special prayers of release", or perhaps buy their newest book of the month.
These special elitists were supposedly also so special in God's eyes they were given heaven's keys, with the ability to tap right into heaven itself, thereby always receiving new revelations. This may sound strange to some but, when you are in this movement, this can be rather addicting. I therefore began to seek my own special revelations and God's Word no longer seemed sufficient. In fact, I remember telling people: "God is not bound or even confined to His Word as He lives outside of time and space and therefore can do what He pleases." Obviously, I was confused and certainly didn't know my Bible.
My passion in going to these events was often driven by this thought: "Maybe they will have a personal word for me today." I (and people caught up in this movement) are often so desperate to hear from God, that we believe that these men and women have direct connections to God Himself! And yet, now I realize that God has given us His very Word, which is perfect, trustworthy, completely inerrant, and sufficient for all our needs today. There is nothing more deep and satisfying than God's Word. Just look at Psalms 119! But I am jumping ahead of myself here.
Birds of the same kind…
Please understand, "birds of a feather flock together." And flock together we did! Circling around these teachers and going to those hosted events, we sought deeper and more vivid spiritual experiences. We were never satisfied by these conferences alone. We were continually commanding, demanding, decreeing, and always releasing a fresh "anointing".
For years, people would prophesy very confirming things to me at these events such as: "You're a prophet to the nations" and "you are going to give birth" (not happened yet! And I am 51 years old!) This same "special word" happened everywhere I went in these experiential circles, almost as if others were drawn to me. This became common place as I floated in and out of this movement for over 20 years. Satan really wanted me to think I was something great in the kingdom and pride was always lurking in the shadows! Sadly, because I also walked in the "supernatural" it was easy for me to walk up to strangers and give them direct prophesies or words of knowledge during these conferences. So often at these events the air itself was electrified with the super-natural. There was no doubt, as we could sense it—even almost feel it. However, I eventually learned that these experiences were counterfeit experiences, with the Great Deceiver working his charm on the deceived believer.
My dear friends, the reason for the "knowing" and the supernatural "experiences" is this:
We are simply tapping into "familiar spirits"!
May I also note that at these special events someone always mentioned the endless miracles or gold dust floating through the air! We continually chased the next spiritual high. Commanding, releasing, decreeing as if we were equal to God somehow and had supernatural power. It was really all based on pride and our desire to be "like" God. (It really reminds me of the serpent in the garden when he spoke to Eve and put the thought in her head that she could be wise, like God). A broken and contrite spirit God will not despise as it says in Psalms 51:17. A mature believer demands nothing from his Father but seeks only to do His will. We don't need nor demand the prayers and blessings of false prophets and apostles or supernatural experiences.
I practiced many forms of what I called beautiful witchcraft and did not even know it! How blind I was– just so very blind.
Spending hours in prayer and visualizing Jesus meeting with me in a beautiful field, my heart was soaked in idolatry. I actually believed that He was leading, guiding me, and giving me many messages. The ladies in my prayer group were always amazed how quickly I was able to find this special place just about anytime and anywhere. (Let me tell you I believed I was tapped in, never realizing that what I was involved in was actually dangerous demonic activity!) I'm sure it made me appear to be very spiritual!
The missing piece…
Please remember I met with these ladies in my prayer group regularly, weekly for 10 years to have "Jesus experiences". To my shame I could share so many years' worth of stories with you.
Once you dabble in this camp, coming out and away from it is often times very difficult. Having been so blinded by our own "experiences" which we now believe to be true on every account, it has sadly solidified what we believe, even if it doesn't match what is actually the truth from scripture. I was in grave error, as I was relying on myself and my experiences to teach me about God rather than on God's Word. When we do this Satan will deceive us every time! Scripture tells us we are to walk by faith and not by sight! 2 Corn. 5:7
The missing component in my life was the soundness and the accuracy of God's Word. You see, something that I would have never have told anyone is that I read my Bible as little as possible. I could justify reading other books which had scripture in them. They seemed much more alive and "tingly" to me. I had absolutely no way to weigh these teachings/books against scripture because I simply did not know God's Word very well. The Bible was a dead book in my heart. I would read it but only to mark it off my list of duties and obligations.
I began– over time– to realize others were coming to Christ as new babes and were years ahead of me in their knowledge in the scriptures. This became a conflict in my heart. Oftentimes they would quote scriptures from the Bible with such passion. Watching with perplexity I realized they didn't just know their Bible but they loved God's very word! This Book seemed very much alive to them. Hebrews 4:12 "For the word of God is alive and active. Sharper than any double-edged sword, it penetrates even to dividing soul and spirit, joints and marrow; it judges the thoughts and attitudes of the heart."
Sadly, I knew I did not know and love God's Word like this. It remained a mystery to me–ancient, old, and more dead than alive. Fear began to settle into the depths of my heart. Bethel Redding, Bill Johnson's church, was next on my to-do list. The odd thing was that from early on in my walk with Christ, I truly did have a keen sense for wanting holiness in my life. I really loved the Lord and my desire–as twisted as it was– really was to please Him. And so God—in His righteousness and grace, being such a good Father — intervened! By God's pure, direct hand in my life, and His grace which had been poured out over me, I was kept from my trip to Bethel Redding! I thank God, as this was a very good thing indeed!
Mother's Day, roughly 11-12 years ago, I went to my mom and dad's church up in the high desert and a couple were up on the stage sharing about their mission trip to the Philippines. Why were my hands sweating? Why was my heart racing?
They presented a slide show and asked if anyone would like to go along on their next mission trip to the Philippines. I remember telling God, "no way, don't even ask me to go because I can't fly in an airplane." Remember now, I was living in the experiential and so speaking and listening for His voice was normal. While I didn't hear any voices, I did feel the prompting of the Holy Spirit, challenging my comfortable life and pushing me out of my comfort zone to serve Christ in The Philippines. Long story short, I did go. I went in faith, terrified to fly, but putting it all in God's hands.
The very moment the plane took off so did my dreaded terror of flying! I was free! What an on-time God we serve.
A shaking must take place…
However, around this time some of the women in my prayer group were prophesying to me, saying "it wasn't God's time for you to go to the mission field."  They believed they confirmed this by special messages from God. Because I did not listen to them, the prayer group started to crumble, as a shaking was inevitably going to take place. God's plan and design was to bring this out-of-control, unstable ministry down to rubble and dust. Obviously, this prayer ministry had never been grounded in the Word of God.
This led to the beginning of a new life of living in faith! A tiny seed had been planted. Two weeks prior to my trip I pleaded earnestly and begged God to give me a deep love for His Word. Upon returning home from my trip, I opened my Bible and my love for the Word was instant, like a veil had been rent from my eyes! (2 Corinthians 4:3) The Old Testament was like a new story! For the first time, God's Word was truly alive!
I simply could not get enough of scripture to satisfy my thirst for my Savior. That next year I read as much as possible and simply could not put this precious Book down. I took it everywhere, never wanting a substitute. I only craved God's precious, undiluted, pure Word.  Meanwhile, on the homestead, cracks and fissures were bubbling. Discord was in the prayer ministry and jealousy was brewing underneath the surface.
Waking up…
After coming home from a few days in Kansas City under Mike Bickle's IHOP, I had purchased a few books and it happened that I left one on the dining room table. My husband, in passing, just happened to notice this book and picked it up. To his shock and horror, he could not believe what I had been reading and how far off I had gone from the truth of God's Word! He had been absent spiritually for many years. This was the day of him coming out of his slumber and waking up to the reality of what can happen when a husband does not assume the spiritual role as head of the home that has been ordained by Christ himself. (Eph. 5:22)
My husband and I had experienced great patience by the Holy Spirit. We had both been in a deep spiritual slumber and this would not be easy to undo in one moment. I had bought– not one– but many lies over the years and my husband had been uninterested. However all of this changed that day. My husband began to notice who I flocked to for spiritual guidance and he would search the internet to find truth regards to their standing, weighing each of them against scripture. He would then leave the articles around the house for me to find and read. Maybe a day or two later he would ask me casually if I had found the time to read the article that he had found. He knew I really wanted biblical truth in my inmost being as I loved God dearly. At this time, my love for God's Word was continuing to grow. As I began to read these articles and discover the depth of deception in these ministries, anger would fill my heart! Thus began the beginning of my husband and I exposing false teachers and digging deeper to find out exactly what was going on in the lives of those who are in leadership positions in these movements on a national level. Exposing toxic teachings and false teachers which do not line up with the Word of God and sound doctrine is not a popular endeavor!
Not everyone wants the truth…
As I began to find huge contradictions and false teachings within IHOP and its famous leader, Mike Bickle, it was now time to share my discovery with my most trusted, beloved sisters in the Lord. After ten years of ministry together, they were like sisters to me. One lady and I were especially close. Our bond was a very special one, one for which I shall always be grateful. No one knew me quite like her. When it came to prayer with her by my side, on behalf of others it was like a synchronized dance. We were always in perfect step together, synced up in perfect harmony. I knew this news would come as a shock and horror to her as it did me.
However, to my disbelief, she was not so eager to hear or believe. After giving her the evidence of what I had discovered, her answer after a few weeks, was simply, "God did not tell me to read this." (yep, we were that far in) From here the fractures and splinters were now severe and un-mendable in the prayer group. The Lord, in His mercy, swiftly brought down this unsanctified, messy, unbiblical nightmare.
Into the desert…
Now left without friends, confused, stripped of pride, I found myself not just deserted, but also beginning a long journey into the desert. Stripped of everything familiar, I found myself in the desert to be crushed, molded, and reshaped. Isa 64:8 Yet you, LORD, are our Father. We are the clay; you are the potter; we are all the work of your hand.
Thankfully, even in the desert, pools of refreshment bubbled up. Finding springs of living water (God's Word) quenched my thirst, as I longed to be forgiven and made whole. I was completely broken and yet, ironically, I was complete in Him. Desperate and depressed and riddled with shame, His word was restoring! God's Word was a life line, a true help, and never more alive and living as it was in that desert. I spent nearly 2 ½ years in the desert but it was the greatest place of growth for me. I realized I was finally getting to know my Lord in the right and only way possible–through the reading and applying of His Word. Trusting that He was enough, I realized that I did not need to "feel" His presence in order to be holy and spiritual. God's Word tells me He will never leave me nor forsake me (Duet. 31:6), no matter what I feel. Where I go, by faith, God is already there. Today I now live by faith and not by sight!
A light unto my path…
His word did not just soothe me, but also restored all the brokenness of what I had done. His Word had become a light unto my path (Psalms 119:105). As the magnitude of my sin weighed heavily upon me, I found myself daily confessing and repenting. Sometimes the unbearable anguish of my heart would try to swallow me up. A season of mourning could not be avoided as I was the cause of so much pain to my sisters, church, and to my dear Savior. Times of true darkness tried to engulf me. Still, to this day, I grieve over what I have done. I had never in a million years believed I could be swayed to believe another gospel– a false gospel– or that I would be responsible for leading others away from the one true gospel of our Lord and Savior. Now daily trusting my Savior, leaning on His Word, I live to obey it. As His daughter it is my utmost desire to live to His glory. With this comes my responsibility to carefully check everything against scripture. Like the Bereans, we are to test:
·       Teachers
·       Leaders
·       Books
·       Teachings and Sermons (theology/doctrine)
Laying it all down…
After laying everything down, I had firmly decided that I was never going to do any ministry again. I wanted nothing to do with being in charge of others, never wanting to hurt another with wrong doctrine and bad teaching ever again. The weight of responsibility was much too great and so I made the decision to never again lead others in any form of ministry. Ministry was obviously not for me and far too risky. I had found that it was far too easy to be led astray and thereby to lead others astray. It was so much easier than most would even dare to believe. In fact, there is a good chance you have bought into some wrong doctrine and do not even know it! Sadly, within the body of Christ today many do not really set their hearts and minds to really study the Word of God. Without knowing God's Word, you are a sitting duck! You are open to the hundreds of false teachings and bad doctrines which come your way via friends, internet, YouTube, and, yes, even preached and passed on right from the pulpit.
I came out of the desert with a real sense of the majesty and awe of this God in whom I serve. I now have a healthy fear of God. I never want to bring shame to His name again. I promised God I would be content to be a good wife, mother, and homemaker. I let all go for His glory!
Fully Surrendered, yielded vessel…
When we abide in the one true vine as we read in John 15 and allow the Master Gardener to cut away and carefully prune anything which does not bear fruit, the result is a cultivated heart that will produce an abundance of fruit. "This is to my Father's glory, that you bear much fruit, showing yourselves to be my disciples". John 15:8
My desire here is to give God all glory and credit for the work in which He has done in my life. As God has restored not just myself but my husband, also, He graciously entrusted a very tiny ministry into the care of my husband and myself. Something we do not take lightly.
·       We have the privilege of leading teams into prison to give a once a month full church service. I am a volunteer chaplain to the women prisoners, leading weekly Bible studies and one-on-ones with female inmates.
·       This past year the Lord, with the assistance and guidance of His precious Holy Spirit, helped me to write and teach a curriculum based on His Word. This is something I would have never believed I was capable of doing, let alone ever desire to do! It is completely out of my comfort zone as I am much too timid for any of this.
·       I hate public speaking (it is the worst!) yet God has me speaking and putting on conferences!
The days are long gone of me seeking or needing to be filled with a "presence". In the past, I had to have some kind of a "spiritual connection" in order to go about my day but today I simply live by faith and strive to obey God's Word! I always give God my entire day as in Psalms 37:4-6. I have set my heart in doing the necessary work which needs to get done. My Father's business is now my concern. This is in stark contrast to making my own needs and desires my main concern in the past. We are actually called to work as His children and it is a privilege to serve Him. Such joy comes from obedience! Luke 10:2 says," He told them, "The harvest is plentiful, but the workers are few. Ask the Lord of the harvest, therefore, to send out workers into his harvest field."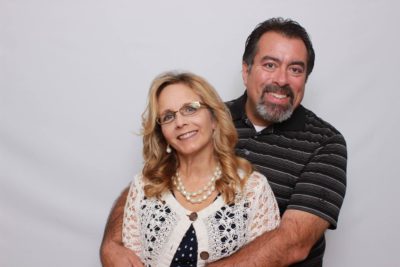 It's not the end of the road…
People perish apart from Christ everyday because they do not know him. We should want that no man would perish apart from Christ! If we won't go into the fields, if we won't share our faith, then who will? We have been given a charge by Christ Himself in Matthew 28 in The Great Commission. Jesus had not yet ascended to the Father and was having a last conversation with His disciples in this key passage. He tells them to go and make disciples of all nations.
God can't use a vessel (certainly not very well) which is not completely void of self. Luke 9:23 "Then he said to them all: "Whoever wants to be my disciple must deny themselves and take up their cross daily and follow me."
This is a very hard saying and many are not willing to "deny self" for the sake of Christ.
It is impossible to be done in your own effort so don't even try to do it on your own merit.  Christ can change your heart and give you His desires! Only ask of Him from a pure heart and He shall hear your prayers. I pray as God has changed my heart and given me a love and understanding for His word that God will do the same in you. My dear friends, this is certainly not the end of the road but the beginning! As we strive to do things His way, in the way which pleases Him, you will find true life and such abundant joy in the serving of our precious Lord and Savior.
John 4:14 "But whoever drinks of the water that I will give him will never be thirsty again." So come to the well of living water, drink and thirst no longer! To God be the glory!