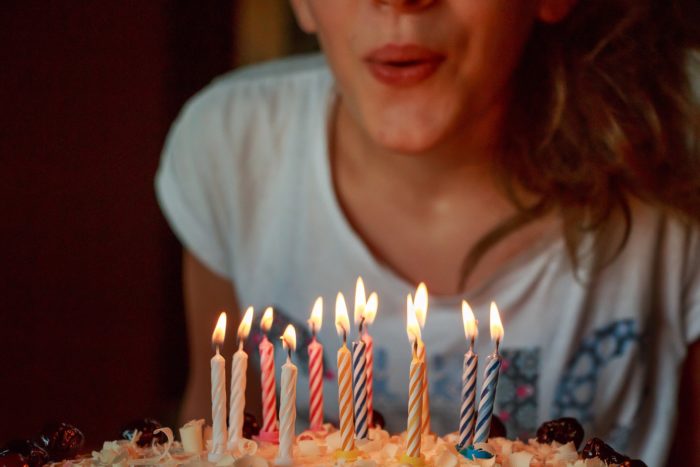 After I published my last post, a couple of my friends contacted me to make sure they hadn't been the ones to offend me with their words. I am so glad they did! First, so I could tell them they certainly had not and that my post had nothing to do with them, but also because they made me realize that I had neglected to say something when I wrote my post yesterday. (First, let me add here that I am fairly certain that the people I referred to in that post never read Growing4Life. If I thought they did, I would not have written it.)
But this is what I forgot to mention yesterday: No one owes me an apology. Anything I perceived to be hurtful is just that: my self-absorbed perception. I truly know that neither of those people meant to hurt me.
Have you ever caught yourself being driven by your perceptions of events rather than actual facts? Or perhaps of taking an off-handed comment and allowing it to take you into a downward spiral, far from the path of truthful thoughts? If you have, then you know what I mean.
So often we allow ourselves to hear something and by the time we are finished thinking about it, we have determined that the person who said it hates us with a deep, abiding passion (or some other similar, depressing, false thought).
If we continue to follow this line of thought, our spirit cries out for our "rights" to be approved and loved (as if they are rights somehow!) and our pride demands confrontation. But this is not usually the best way to deal with something like this.
It reminds me of an incident that happened to me long ago. One of my daughters spent a great deal of time with a group of girls. One day one of the girls handed out invitations to her upcoming birthday party. The only problem was that my daughter did not receive an invitation. Oh, how hurt she was! How hurt I was for her! My gut reaction was to be offended and upset over this. Actually, I was very offended over this. Why does it always hurt us moms at least 20 times more when our kids are hurt than when we are hurt ourselves??
When I shared the incident with a friend, she suggested I "confront" this mother about this in Matthew 18 fashion. But, for whatever reason, I recognized that my offense wasn't based on biblical doctrine, but instead on my own personal feelings. Young as I was, God gave me the wisdom to not follow that advice and I am so very thankful for that.
That little girl had every right to invite who she wanted to that party. It was none of my business. It also taught my daughter (and me!) a lesson in handling disappointment.
Do you realize that perhaps 80-90% of the things we are offended over are due to our own wrong perceptions, pride, and selfishness? Confronting someone about something that is based on these things is the makings for serious turmoil in our relationships.
I know this because I haven't always so wisely refrained from confrontation. But I am learning. Slowly learning. And now, I confront less and less. Unless it is a sin issue that can be backed up with scripture, I try to stay quiet. Although, I have to admit here that this is much harder to practice at home than anywhere else! I am also learning that sometimes it is best to offer grace, even when it is a sin issue. Sure, sometimes people say purposeful, mean things or do unkind things to us which are certainly harder to forgive. But, unless it is a regular occurrence by the same person, I am learning to choose grace: To process and forgive and love without making a scene and without holding a grudge, giving the benefit of the doubt and trying to show much grace. This is so much easier to do when I remember just how much grace I need myself–from God, first and foremost, but also from those who know me.
God is so good. He meets us in our desire to forgive the small (and large) offenses that come our way and I can honestly say that He has helped me to forgive both actual and perceived hurts. He can and will do the same for you. If you struggle with this, He will help you. We serve a great God who not only has saved our souls, but who strengthens and sanctifies us in our everyday walk with Him, as well. He has given us His Word for our anchor and guide while we live here on earth and there is much there that is said on this subject of forgiveness. Matthew 6:14-15 is a good place to start.
Well, I promise not to flood your inbox every day, but I did want to do this quick follow-up to yesterday's post. I hope that it has clarified some things and that it has encouraged your heart. Have a great day!