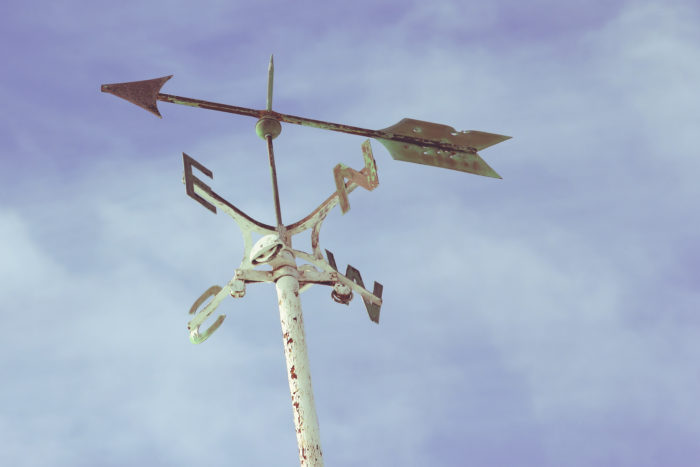 My daughter walked out the front door, ready for her first day of soccer practice. It all seemed quite normal, except for one thing that kept running through my head: It's her last first day.
After having three weddings within 13 months, I was quite ready to settle into normal again. Of course, it was a drastically changed normal, but it was a normal. And somehow over the past year, I have gotten used to having only one kid around. Things are quieter and so much more laid back. There is much less laundry and I spend a lot less money on food and clothing. The kids come to visit and it's fun and loud and crazy and then they go home and we are left with just the three of us once again. It took me a while to get used to this new normal. But I realized the other day that I think I am okay.
And then I watched my last child head off in her car to soccer practice. It is her senior year of high school and I can smell change in the wind again. My heart sinks a little to think of it. What will life be like with just my husband and me? Will my baby be okay in her new life? What will I do all day? Questions assail me if I let my mind dwell there.
Reminds us just a bit of this upcoming election, doesn't it? Change is in the air. We can feel it. No matter who wins, this is a historical, unprecedented election. Neither candidate comes with a stellar reputation. Neither seems to have the qualifications or integrity necessary to lead a nation. And questions assail us. What is going to happen? How is this nation going to survive? And what does it mean for us personally?? Will our normal continue or will it be forever changed?
Clips of the unrest and starvation going on right now in Venezuela haunt those of us who understand what socialism really does. We hear about pastors being arrested in Canada for speaking out against homosexuality and can feel that change making its way south. Isis threatens the innocent and unsuspecting across the globe. Natural disasters like floods, wildfires, and tornadoes have uprooted thousands of lives here and throughout the world.
And we are going to have WHO leading this country??
But here we are. And it is what it is.
Now may be a good time to remember that we are just aliens passing through. If we are saved, our citizenship isn't here.
Now may be a good time to remember that we have had it SO GOOD. So much better than any Christians in any other place or any other time on this earth. We must be thankful for what we've had and prepare as best we can for the changes that are coming.
Now may be a good time to thank God for the freedom we have right now on this day. Let's be sharing the Gospel with that friend or neighbor–while we still have the freedom to do so.
Now may be a good time to stop complaining. As of right now, we can still go to the store and buy almost anything we want to. We can still stop for ice cream. And we can still gather together for worship on Sunday mornings. Life is still mostly good for those of us in western countries and we dare not forget that amidst the fear and doubts that threaten to overtake us.
And now may be a great time to turn our eyes to the One who never changes. He never rests. He is our strength in times of trouble and our refuge amidst the storm. He not only knows what is going to happen, but He controls what will happen. We are safe in His arms.
Life may change but our God never changes. Of this we can be 100% certain–no matter what chaos and craziness swirls about us.
Jesus Christ is the same yesterday, today, and forever.
Hebrews 13:8
For I am the Lord, I do not change;
Therefore you are not consumed, O sons of Jacob.
Malachi 3:6
Every good and perfect gift is from above, coming down from the Father
of the heavenly lights, who does not change like shifting shadows.
James 1:17
God is not human, that he should lie,
    not a human being, that he should change his mind.
Does he speak and then not act?
    Does he promise and not fulfill?
Numbers 23:19