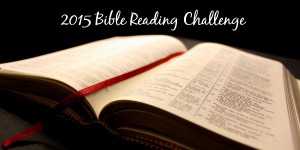 I just wanted to write a quick post and let you know that the 2015 Bible Challenge will not begin until January 4, 2015. Because the Bible we are using is set up using Weeks (Week 1, Day 1, etc) I thought it would be easiest to start at the beginning of the first week of the new year.
So this means that you still have time to order the Bible (via Amazon Prime) or to print out the PDF plan to use with your own Bible.
Are you ready for our Bible Reading Adventure?