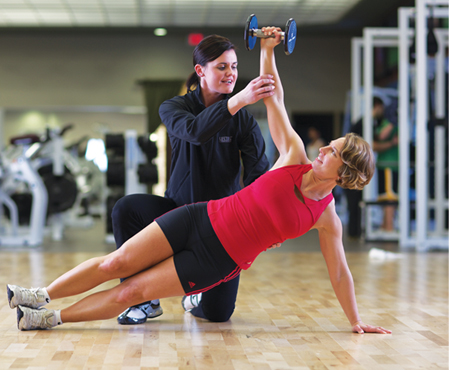 Have you ever seen an unfit, overweight personal trainer? How much confidence would you have in them helping you reach your goals? I am reminded of a shop I was in that had a prominent display for some magic weight loss formula sitting on the counter. Staring up at me were photos of smiling, super-fit people and words that held incredible promises for a changed body. My eyes inevitably swung to the shop owner.  It seemed to me that if this wonderful weight loss product worked miracles, this owner would be living proof. But that was not the case.
And I'd be lying if I didn't say that it rather undermined my confidence in trying that particular product.
And I guess that is exactly how it is when we Christians try to tell people how wonderful Jesus is, all the while standing in a filthy mire of our own making. We don't trust, we don't forgive, we love the world, we worry, we use foul and crude language, we walk away from distasteful and unpleasant situations, we lie, we cheat, we quarrel, we envy, we betray, we complain incessantly, we have a bad work ethic, and our entertainment choices are just like everybody else's. In other words, it would appear as if Jesus just doesn't make a bit of a difference. Why would we expect someone to want what we have?
Of course, sometimes Christians fail. That is a fact of life. There are lovely, godly people who are divorced, who have spiritually lost their children, and who have had abortions. I am not talking about the past. And I am not talking about the flesh that continues to plague us even after salvation. We do slip in our language sometimes. We go to a movie and realize half-way through that this was definitely a wrong choice. We struggle through forgiving. But the key word is struggle— sincere believers are continually fighting their sin.
What I am talking about are the patterns of sin that are so ingrained in us, we aren't even aware of them.
What kind of advertisement are we for our Savior? Seriously. Let's stop for just a minute and think about our last 24 hours. If someone saw where we went, the words we spoke, the entertainment we set before our eyes and ears, and the food and drink we consumed, would they give evidence that we are a follower of Jesus Christ?
There is so much talk about "God looking on the heart"– and so he does–but that doesn't excuse sinful actions, for out of a pure heart comes a holy life. We certainly do not need works to be saved but our works our evidence that we are saved. (See I John 2:3-6; 2 Peter 1:5-9; Matthew 7:16-20)
You can have righteous actions without a right heart, but you cannot have a right heart without righteous actions. It's impossible.
I hope and pray that I am a good example of a believer. I mess up so often– especially at home. Many times I don't even feel qualified to be writing. And yet God leads me on and continues to nudge me to keep writing.
I just know I don't want anyone to wonder at my funeral whether or not I was a believer. I don't want any "I think so's" or "she said a prayer when she was little but…"
Instead, I want people to say with confidence that I was someone who followed hard after God. I am certainly far, far from perfection. Each day brings me deeper and fuller knowledge of just how far, but I want to be going the right direction, without question and without wavering.
I hope that you want the same to be said of you. Because it is only through this that we can make any difference at all. After all, what good are we if we look just like everyone else? If our decisions are made from our feelings and emotions, just like everyone else? If we don't handle life's tough situations differently, if we don't bring integrity to the work place, or love and kindness to our relationships, then we are like that shop owner. We are advertising something that obviously isn't working.