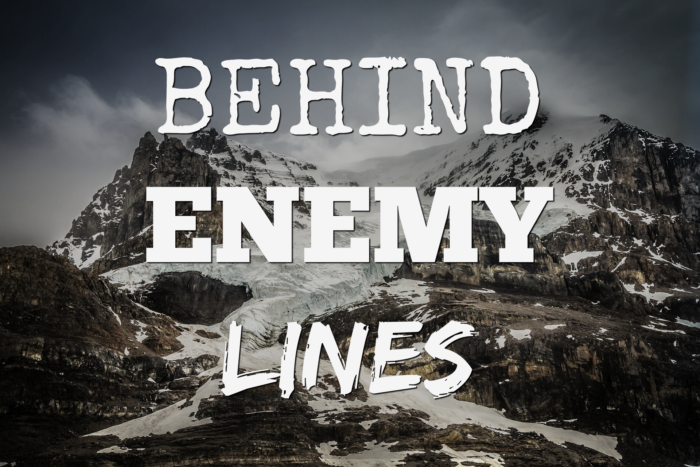 Last night at the presidential debates we heard Hilary describe her dream for America. She communicates well so I have no doubt that she swayed a few voters but did you catch what she said?
She wants a world where the government can't interfere if a mother wants to abort her baby that is due in a day or two (but the government can interfere when a Christian chooses not to bake a cake for a gay couple). She wants a world where marriage is between any two people who choose to love each other. She wants a country that takes from those who work hard and gives it to those who will not work.
Almost every policy she has goes against scripture and, while she talks about how she wants to make sure every special group has their rights, she has made it very clear that the right to religious freedom for Christians isn't something she is interested in.
If she wins, we are going to become the enemy more than ever. But that's nothing new. We already are living behind enemy lines if we are a believer. For we are not of this world (John 17:14).
And we were never meant to be friends with the world. When you start trying to please the world, you are headed down a very slippery slope from which there is no return. In fact, James makes it as clear as it could possibly be and yet we Christians can't seem to understand–
Adulterers and adulteresses! Do you not know that friendship with the world is enmity with God? Whoever therefore wants to be a friend of the world makes himself an enemy of God. (James 4:4)

For many years now, there has been an enormous crowd of Christian "fence-sitters". One foot in the world and one foot in the church. Now that the tide is turning against us and what we stand for, that option is disappearing rapidly.
But should it have ever even been an option for Christians at all?
If we are born again and are a new creation (2 Corinthians 5:17), then we have become an enemy of the world (John 15:19). The Bible could not be any clearer on this.
And, yet, most Christians are trying desperately to fit in. We have adopted the ways, the music, the language, the entertainment, and the clothing of our enemy. We have decided that to reach the enemy we need to be like them–that our God is not strong enough to draw people to Himself without some help from us (even though He has been doing so since the beginning of time). And so most Christians look just like the world in which they are living. Their radio stations, their movies, their books are all written and promoted by the enemy. In fact, the "church" has become so impassioned with being like and pleasing the world that now even well-known speakers are caving on big issues like homosexuality and important doctrines such as hell.
I mean, in this day and age, how do you become popular or please the world if don't change your position on certain issues? How do you become popular and viewed as "normal" if you turn your back on the world's entertainment? Plain and simple: You don't.
I believe we have totally forgotten that it is God who draws men to Himself (John 6:44). It is God who changes a person's heart. He uses us and we get to plant seeds and even sometimes help explain the Gospel, but it isn't because we are like the world. It is in spite of the fact that we are like the world.
We are the enemy. We are living in enemy territory. We shouldn't look like, talk like, dress like, or be like the world. Yet, most of us–including myself–have made ourselves pretty comfortable here in this world and feel pretty much at home. We are living a status quo reality that I believe is going to change.
So if you are a fence-sitter, you are going to very soon be faced with a dilemma. Which side of the fence will you land on? Are you more afraid of the world's condemnation or God's condemnation? Which will it be?
I leave you with these words from Jesus, clear words that cannot be misinterpreted. Words that have been ignored for a long time now in this American culture. I hope that we will consider them carefully as we become less and less liked in a society that is growing more immoral each day–
Then He said to them all, "If anyone desires to come after Me, let him deny himself, and take up his cross daily,[a] and follow Me. 24 For whoever desires to save his life will lose it, but whoever loses his life for My sake will save it. 25 For what profit is it to a man if he gains the whole world, and is himself destroyed or lost? 26 For whoever is ashamed of Me and My words, of him the Son of Man will be ashamed when He comes in His own glory, and in His Father's, and of the holy angels. (Luke 9:23-26)